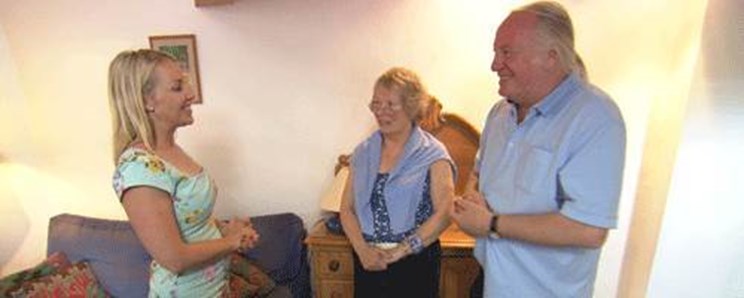 We're really pleased to confirm that the third of the new episodes of A Place in the Sun: Home or Away? will be on your screens this evening.
Tonight's programme sees presenters Jasmine Harman and Laura Hamilton help companions Margaret Wagstaff and Keith Turner look for somewhere more exciting than Aylesbury to spend their retirement. Keith has fond memories of childhood holidays in the West Country and is hoping he'll be able to convince Margaret to pick a property in North Cornwall. However, keen painter Margaret has pinned her hopes on moving to the artists' paradise of Collioure in southwest France. This is quite the dilemma for our presenters to help with.
So what will Margaret and Keith opt for: home or away?