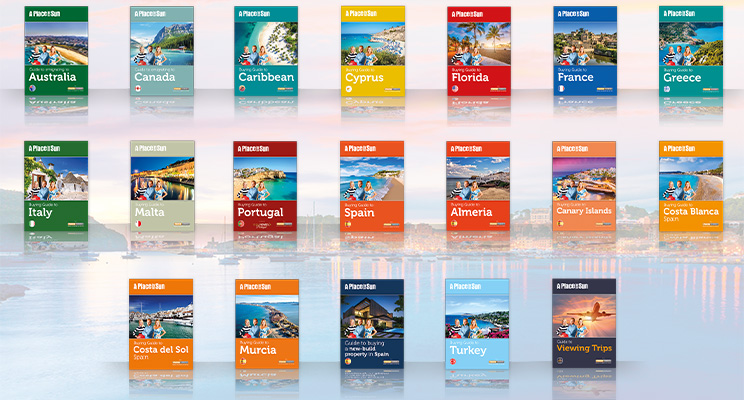 Country Buying Guides
A Place in the Sun produces 18 buying guides to different countries – authoritative, accurate and extremely popular with users on aplaceinthesun.com where over 20,000* on average each year have been downloaded in the last five years.
Within each guide there are a limited number of advertising pages against relevant editorial content – ideal for agents selling in a particular location and for service companies such as conveyancing lawyers and tax advisers.
Below is the the publishing schedule for each guide:
Costa Blanca – February
Spain – May
Costa del Sol – August
Portugal - July
France – July
Florida - September
Italy – October

Adverts remain in the guide for 12 months.
For more information fill in the 'Advertise With Us' form on the right and one of our friendly Account Managers will be in touch.
*2018 to 2022