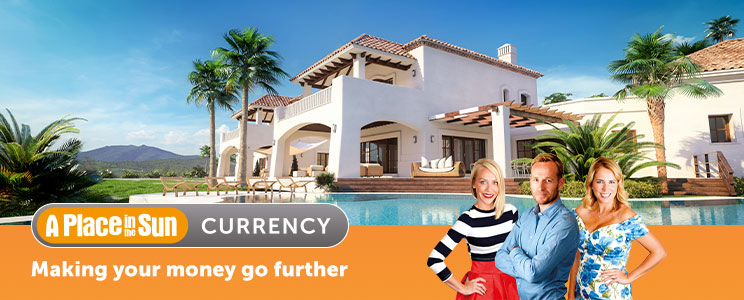 Buying a property abroad will almost always involve a transfer of money between currencies. If you're buying a holiday home in, for example, Spain, France or Portugal from the UK, you'll need to transfer your Sterling to Euro, both at the deposit stage and on completion of the purchase. You may also be required to set up monthly payments too, depending on how you're financing your new home.
Unfortunately, many people tend to assume that currency transfer should be considered towards the latter end of the buying process, and that high-street banks are their best options to do so. However, both are common misconceptions.
It can, in fact, work out a lot cheaper and offer peace of mind if you contact a currency transfer specialist as soon as you enter the buying process, rather than rushing to get a deal last minute. You'll receive a better exchange rate, ongoing support and information and pay lower fees, allowing you to spend your hard-earned cash on the more exciting things relating to your property.
So, who can help?
A Place in the Sun Currency has been set up specifically for British buyers of overseas property offering a bespoke service and competitive rates of exchange. We are responsive, helpful, efficient and fully regulated, with your financial interests permanently in mind.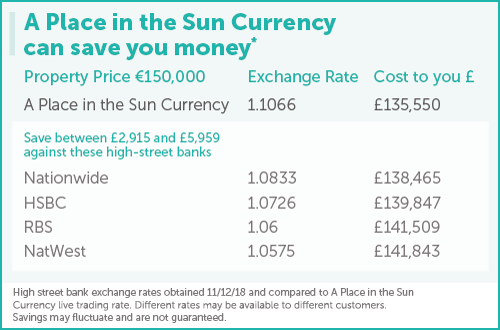 Source: www.aplaceinthesuncurrency.com
What next?
If you'd like some additional information before speaking to a currency specialist, that's fine, just head over to our currency website to download our free guide to international payments. It includes information on:
Why do exchange rates matter?
How to get the best deal
Different types of contracts available
Ongoing overseas payments
Getting started
To find out more about our currency services, please call 0800 622 6522 or register now