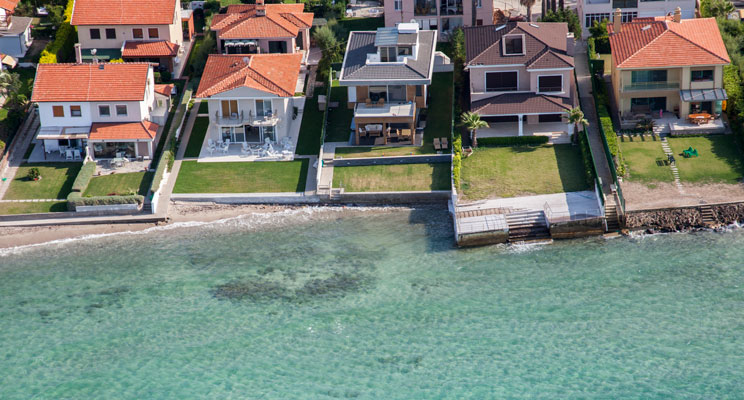 If you're buying a property abroad, don't leave it until the last minute to think about foreign exchange. When you need to pay for the property, you'll have to transfer funds, most likely from GBP to EUR.

Many buyers take what appears the obvious option - using their own high-street bank to send their deposit, followed by the full payment. But that can be a costly mistake, putting you at the mercy of the exchange rates on the day - plus you might find yourself on the receiving end of some eye-wateringly high bank-charges.
You can save money on your purchase, and on ongoing transfers such as mortgage payments, living costs etc, by making some simple plans in advance with a specialist currency firm.   We've prepared an easy-to-read guide to help you understand your options and how you can save money. 
What's in the guide?
* What is a currency specialist, why should you use one? Learn how you can save money.

* How to beat the banks: currency brokers offer more favourable rates than high street banks; saving up to 4%. If you're buying in Spain for €250,000, you could save up to €10,000.

* Safety and security: Choose a currency specialist who are authorised and regulated by the Financial Conduct Authority (FCA).

* Using a forward contract: protect your money with a Forward Contract, which allows you to set a rate now for a transfer in the future. 

* What fees to expect: unlike your local bank, most currency specialists offer a fee-free service – only charging for smaller transfers.

* When and how to set up an account? The earlier you plan, the more chance of maximising your buying power.


When you download our free guide (use the form on this page) we'll ask an account manager from our foreign exchange partner, Currency Index, to contact you and discuss your requirements.  

If you'd like to get started right away, you can register for an account online now. There's no obligation to proceed, but you will then have access to your own personal advisor who can discuss your requirements further.


More about this article: Read how one happy buyer saved £8,000 using Currency Index. Full story >


About Currency Index: Currency Index has been providing international payment services since 2008 and are authorised by the Financial Conduct Authority (FCA) for the provision of payment services. A Place in the Sun has chosen to partner with Currency Index because of their knowledge of the overseas property market, their expertise in achieving the most competitive rates, and their commitment to exceptional customer service.

A Place in the Sun (APITS Ltd) acts purely as an introducer to Currency Index Ltd: Reg No: 06586857, Registered in England & Wales. FCA Authorised Payment Institution, Firm Reference Number 504353. This information is for educational purposes only and does not constitute advice to buy or sell a particular currency, and clients place orders for physical transfers only, at their sole discretion. Clients must independently verify, approve and vet Currency Index's exchange rates and services according to their own requirements, before entering into any transactions.