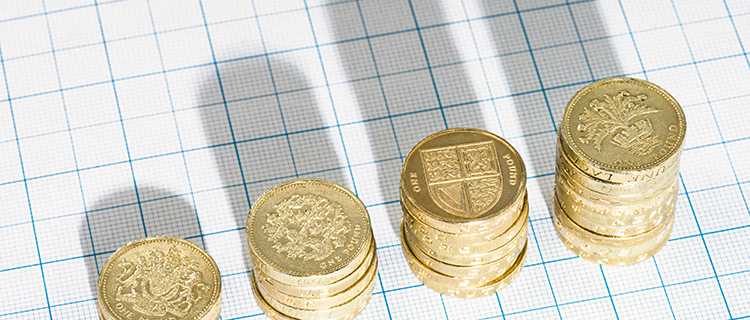 Why use a currency specialist to transfer your money overseas?
When you're buying a property overseas, it's important to plan for how you intend to transfer your funds to the new country, to physically pay for your property.  Many buyers take what appears the obvious option - using their own high-street bank to send their deposit, followed by the full payment.  You are then at the mercy of the exchange rates that day, and often eye-wateringly high bank charges.
Many people don't realise they can save money on their purchase - and indeed on ongoing transfers such as mortgage payments, living costs, pensions etc - by making some simple plans in advance with a specialist currency firm.

We've prepared an easy-to-read guide to help you understand your options and how you can save money.  Download your copy now, it includes sections on:
How to get better rates than a bank
Currency brokers can generally offer you more favourable rates than the high street banks; saving you up to 4%. This means that when you are buying a property in Spain for €250,000, the rates you could receive may save you up to €10,000.
Securing your rate with a Forward Contract
A currency specialist offers products and services to help you protect your money and secure your dream property.  One of the most popular of these is a tool called a Forward Contract, which allows you to set a rate now for a transfer in the future. This protects you from adverse exchange rate movements in the future, allowing you to plan your budget knowing exactly how much you will be spending and receiving in both currencies.
Safety and security
When you are transferring such a significant amount of money overseas, it is natural to be concerned about the security of your funds. When you choose a currency specialist to work with, it is vital that you ensure the one you choose is authorised and regulated by the Financial Conduct Authority (FCA).
What fees should you expect?
Unlike your local bank, who will usually charge you between £20-40 on every transfer you make with them, most currency specialists offer a fee-free service – only charging for smaller transfers. Just by choosing a currency specialist over a bank, you automatically save money, and it all adds up when you count each currency transfer you need to make.
When and how to set up an account?
We recommend talking to an expert as soon as you've made the decision to buy overseas. The earlier you plan, the more chance of maximising your buying power.

When you download our free guide, we'll ask an account manager from our foreign exchange partner, Currency Index, to contact you and discuss your requirements further.  If you'd like to get started right away, simply follow the link below to the Currency Index registration form. There's no obligation to proceed, but you will then have access to your own personal advisor who can discuss your requirements further.
About Currency Index: Currency Index has been providing international payment services since 2008 and are authorised by the Financial Conduct Authority (FCA) for the provision of payment services. A Place in the Sun has chosen to partner with Currency Index because of their knowledge of the overseas property market, their expertise in achieving the most competitive rates, and their commitment to exceptional customer service.