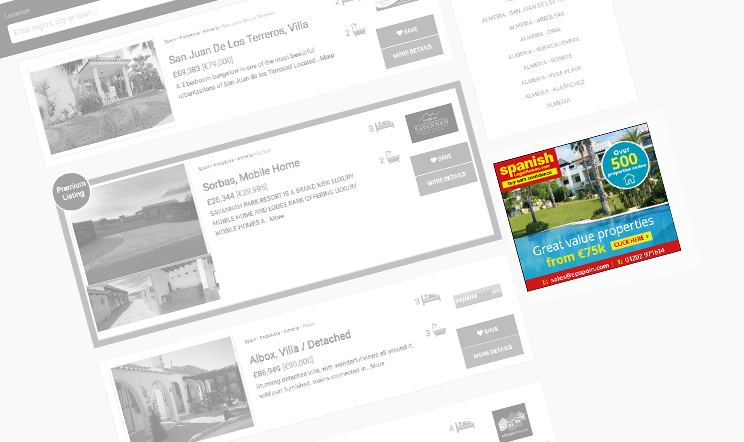 A Place in the Sun is the ideal place to promote your estate agent or property related service, however, we appreciate some clients prefer enhanced coverage and this is where banner advertising can help. aplaceinthesun.com can offer carefully placed ad units throughout the site to help raise the profile of your business and to attract additional enquiries.   
Advertising positions
Adverts can be placed on desktop, mobile and tablet as well as country-specific locations throughout the site. These include editorial pages which command an excellent click through rate or relevant country pages such as Spanish, French or Portuguese property pages. Our sales team will advise on the best positions to run your campaign. 
Advertising formats
aplaceinthesun.com can facilitate various banners throughout the site, but our recommended sizes are:
Each format is strategically placed to give the advertiser the best possible return on investment. 
Our fees
Prices vary depending on the number of page impressions and positions of adverts. For more information fill in the 'Advertise With Us' form on the right and one of our friendly Account Managers will be in touch.