Viewing Trips Guide
Updated for 2023!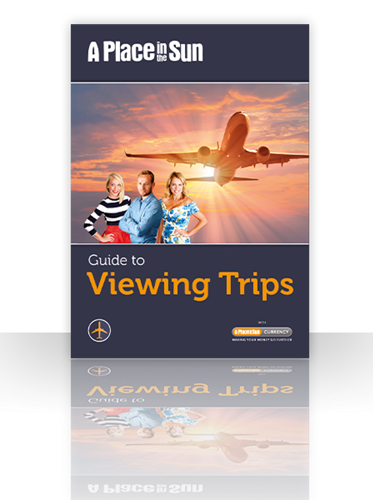 If you're planning to buy a home abroad, arranging a trip to view properties will be a crucial part of the process. Having honed down your search area, you'll want to take a closer look at locations, compare what's available to buy, and meet local agents to find out how to do it.
But how do you plan this trip? Do you arrange to go on holiday and then factor in a couple of days viewing properties, or do you sign up for a viewing trip arranged by an agent or developer? It really depends how much hand-holding you want - or need. Of course, there are pros and cons of both approaches, but what is likely to suit you best, as the buyer?
 Our free and independently researched guide provides some pointers to help you decide, also covering:
What a 'viewing trip' is, and how to distinguish between the different types depending on your requirements
Key dos and don'ts whilst inspecting properties abroad – including working with estate agents on the ground
How to properly prepare for a viewing trip abroad – including financing and key research tips
How to make the most of your trip so that it adds value to your overseas property search
Success stories from who've done it themselves
Plus more…
Downloading our guide is free, quick and simple. All you need to do is fill out the information fields on the right-hand side of your screen and have it delivered straight to your email inbox today.