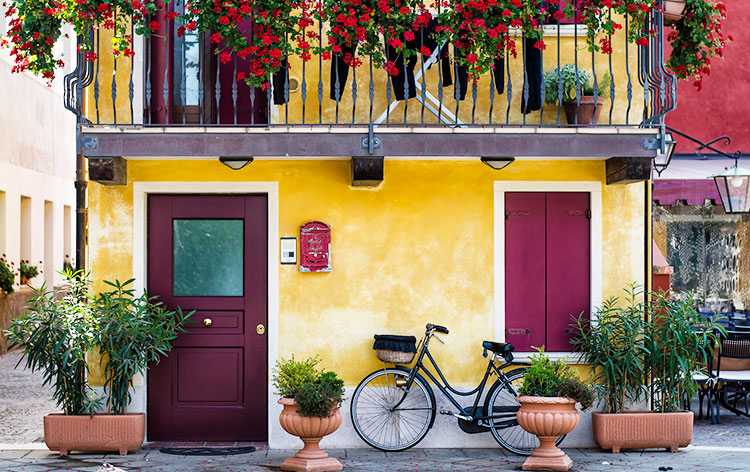 Whether you're in the process of purchasing your dream property abroad or you've just become the proud owner of one, it's important to get the right level of insurance protection, just as you would for your main home.  
Why is insurance important?
Despite your best efforts to keep the property safe and secure, homes are subject to all sorts of risks such as accidental damage or even theft. So when a problem arises you want the peace of mind that it's in the right hands and being dealt with in the correct way.
Aplaceinthesun.com is pleased to partner with Intasure, one of the UK's leading Holiday Home insurance providers, specialising in properties in both the UK & abroad for almost 15 years. Cover is available in 40+ countries worldwide including Spain, France, Italy and Portugal.  
Other policy features included as standard are*:
Cover if the policy is left unoccupied or rented out
£1m buildings cover
Contents up to £100k
£5m public liability cover
Earthquake & storm damage cover
Loss of rent
Emergency travel & temporary accommodation
Property covered if unoccupied or let
UK based, English speaking support team & all policy documentation written in English

Things to consider
One of the great things about owning a home away from home is that you can escape to a place where you can relax, unwind and have fun. However it can sometimes feel like there's a lot to consider, even just down to whether to use a local or UK provider.
Intasure's experience has better helped them to understand and design their policies around what might be important to someone like yourself when looking for holiday home insurance, such as:
UK call centres 
For obvious reasons it may prove beneficial to choose an insurance company with an English speaking customer service team. It can be difficult trying to cross the language barrier when claiming or trying to solve an issue, not to mention reading documentation.
Unoccupied and lettings cover 
Holiday homes might be left unoccupied for long periods of time and so you want to know that your home is protected even when you're not there. Still, most people like to have the flexibility and option of being able to let out their home, especially given some of the most popular travel trends such as Airbnb. 
Public liability 
If you do decide to let out your property, then it could be beneficial for you if public liability is included in your policy. Essentially this benefit covers you for sums you are legally liable to pay if a guest or member of the public suffers personal injury or property damage while staying in your property.
*Terms and conditions apply. Please see fully policy documentation for details.
Authorised and regulated by the Financial Conduct Authority.  Intasure policies are underwritten by Lloyds of London and other international insurers.