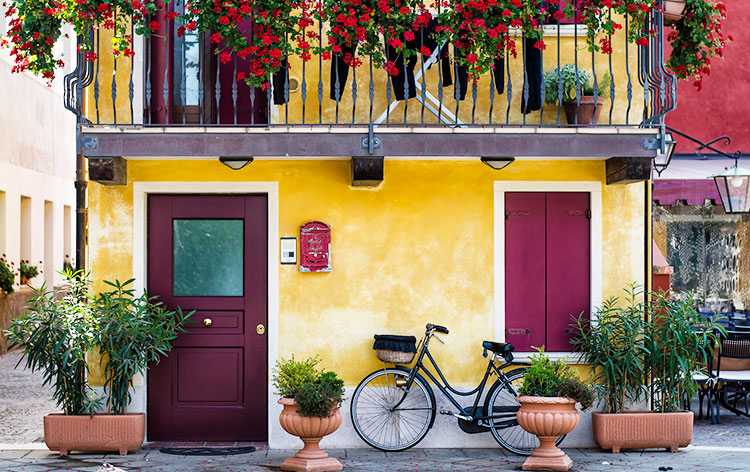 As the proud owner of an overseas property it's important to get the right protection for your property, just as you would for your home in the UK.
Despite your best efforts to keep the property safe and secure, in the event of an accident like a burst pipe, or even a break-in, the right home insurance policy can become invaluable. It can mean that you don't end up footing any large surprise costs.
Remember that there are a variety of insurance packages and types available so make sure you research which one best matches your requirements. For example, if you intend to let your property out to tenants when you're not there, you'll need to make sure you're insurance policy covers you for commercial usage, not just family-use.

Here are the main things to look out for when taking out insurance on your overseas property:
Adequate Building & Contents Insurance
This is the same as you would have for your primary residence to protect building and belongings in the event of damage.
Check for specific security measures required to ensure your policy is valid.
It is also worth trying to find a policy that covers theft by non-forcible entry, so you're insured if any windows are left open.
You might want to make sure outdoor furniture is covered as well as indoor.
Check how long you can leave your property unoccupied without invalidating your cover.
Public Liability Cover
If you're letting your property, public liability cover is very important. It will protect you against any claims a guest makes against you if they injure themselves while staying in your property.
Generally an indemnity of £3m+ is recommended, which will protect you from claims up to this value. If your property has a swimming pool you should ensure that your public liability insurance extends to cover any accidents involving your swimming pool.
English Speaking Customer Service Team
For obvious reasons it may prove beneficial to choose an insurance company with an English speaking customer service team. It can be difficult trying to cross the language barrier when claiming or trying to solve an issue, not to mention reading documentation.
Examples:
Here are some approximate home insurance prices, with and without accidental damage cover: 
Three-bed villa with pool in the Costa Blanca with £10,000 contents:
£322 without accidental damage cover  -  £352 with accidental damage cover
Three-bed townhouse in the Algarve, Portugal, with £10,000 contents:
£257 without accidental damage cover  -  £280 with accidental damage cover
Two-bed ski apartment in the French Alps with £5,000 contents:
£193 without accidental damage cover  -  £209 with accidental damage cover
Three-bed villa (shared pool) in Fethiye, Turkey, with £10,000 contents:
£318 without accidental damage cover  -  £348 with accidental damage cover
This property insurance guide was produced in partnership with Instasure