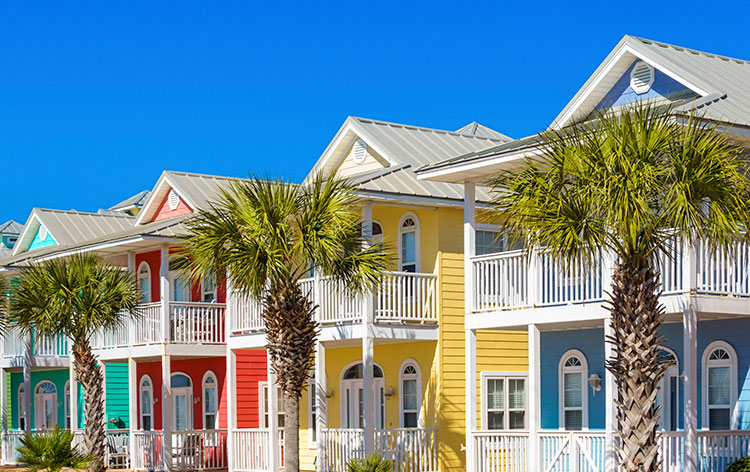 Understanding how much your property is going to cost and ensuring you can afford it is very important; much better to buy a property within a budget you are comfortable with than over-stretch yourself.
If you've won the lottery or come into money some other way then great news. You may be downsizing in the UK and moving to a smaller property to release cash to buy overseas, or taking equity out of your home and adding to your UK mortgage. Either way a cash-buyer is in a strong position when it comes to negotiating a sale price.
If you are looking for an overseas mortgage then each country will be different with its own rules and regulations for overseas borrowers, making a specialist broker a good idea. They will be able to help with the process of securing a mortgage and explain what you need to do to satisfy the laws of the land.
It's sensible to speak to a specialist early on in the process and obtain an agreement in principle (AIP) from the lender you will use – which is free. Crucially this will give you a clear idea of how much you can borrow from the outset so you don't waste time looking at properties you can't afford and will demonstrate to the estate agent or vendor that you are organised and serious.
If you're seeking help with a mortgage in Spain, France, Portugal, Turkey, USA, Canada or New Zealand, A Place in the Sun can put you in touch with one of our partners who can help. By filling in the form with your details below you agree for us to pass your request to a mortgage broker, including Mortgage Direct SL, Conti Financial Services, Home Finance SL and International Private Finance (Unfortunately if you're looking for a mortgage in a country not listed, we can't assist at this time.)
* IMPORTANT: Spanish mortgages: For non-residents, you will need a minimum deposit of between 30-40% plus 12-15% for the fees and taxes. For residents, you will require a 20% deposit plus 12-15% for the fees and taxes. Please specify in your enquiry if you have the necessary deposit funds available.
Read our country specific mortgage guides: