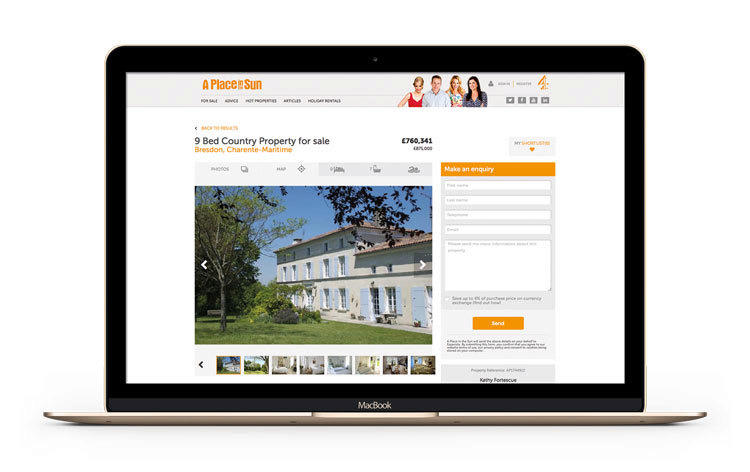 On average around 333,000* overseas property hunters visit aplaceinthesun.com every month to search properties and find out how to buy property in their favourite country.
Our website is unique in focusing only on overseas property and providing essential guides, information and insight on how and where to buy, making aplaceinthesun.com a key partner for any estate agent targeting British buyers.
The Market
British buyers mean business. They buy homes overseas for a number of reasons – holidays, investment, retirement – and have consistently bought more overseas properties in countries such as Spain than other nationality.
With interest in established and new destinations high, aplaceinthesun.com is the place to advertise to meet our motivated audience of potential buyers.
To find out more about how to list your properties, our email campaigns or for details on our typical visitor, click the boxes below.
To get in touch please compete the enquiry form and we'll get back to you.
*2018 average monthly visitors