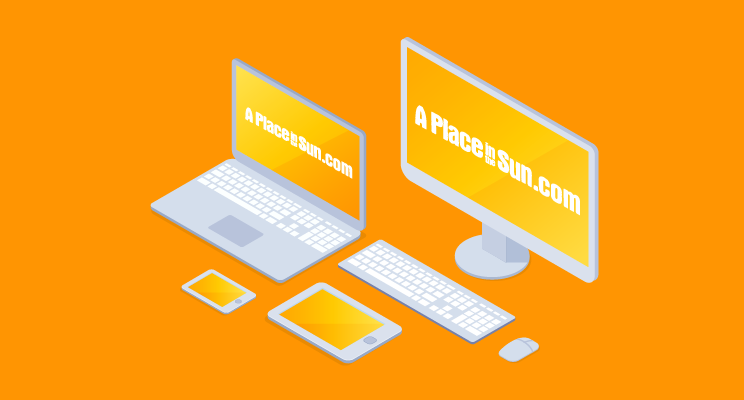 6.1 million* overseas property hunters visited aplaceinthesun.com in 2022 to search properties and find out how to buy property in their favourite country.
Our website is unique in focusing only on overseas property and providing essential guides, information and insight on how and where to buy, making aplaceinthesun.com a key partner for any estate agent targeting British buyers.
The Market
British buyers mean business. They buy homes overseas for a number of reasons – holidays, investment, retirement – and have consistently bought more overseas properties in countries such as Spain than other nationality.
With interest in established and new destinations high, aplaceinthesun.com is the place to advertise to meet our motivated audience of potential buyers.
To find out more about how to list your properties, our email campaigns or for details on our typical visitor, click the boxes below.
To get in touch please compete the enquiry form and we'll get back to you.
Typical Website Visitor
Visitors to aplaceinthesun.com are attracted by the power of a brand built up since the launch of the TV show in 2000. A Place in the Sun is a household name meaning overseas property and is why our visitors represent a pre-qualified audience of potential buyers.
Properties enquired on around the world
Over 10,000 property enquiries per month*
Visitors from over 230 countries
Predominantly 45 – 65 year olds with disposable income and an intent to buy
Carefully managed portfolio of properties to ensure advertisers receive quality leads
To find out how we can help you present your properties, please complete the form on this page and we will be in touch.
*Jan 2022 to Dec 2022