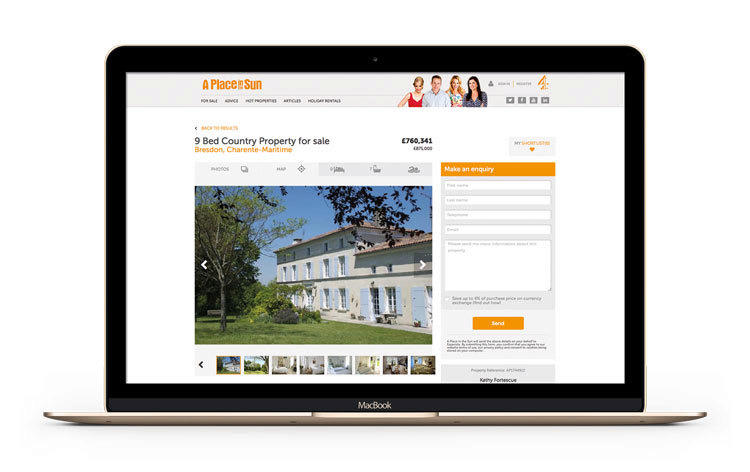 If you want to sell your overseas property directly to a buyer rather than using an estate agent, A Place in the Sun can promote your property to hundreds of thousands of property buyers.
Advertise your home for sale on our website, which receives more than 500,000 unique visitors every month, at the A Place in the Sun Live exhibitions, attended by over 20,000 property hunters in 2019, and in our quarterly magazine, with over 15,000 copies distributed internationally.
*** Money Back - Special Offer ***

If you register with A Place in the Sun Currency and go on to use our services to transfer funds from the sale of your property, A Place in the Sun Currency will refund your advertising package up to the value of £299. Even if you don't sell your property directly from your listing on our website, you will still receive a refund if you use our currency services.
For more information about what we offer, just click on the cards below.
​
 
-
BRONZE PACKAGE
SILVER PACKAGE
GOLD PACKAGE
Six months web listing
Up to 30 photos
Magazine Ad - Winter 2020
Exhibition - TBC
Premium website listing
Cost per 6 months


£149

£299

£349

Cost per month

Less than £25

Less than £50

Less than £60

* All prices are quoted in Pounds Sterling (GBP) and include VAT at the standard UK rate.

If you're ready to proceed, simply create an account using the 'Advertise now' form - we'll then send you your username and password, and follow-up with further details.
Payment can be made by: