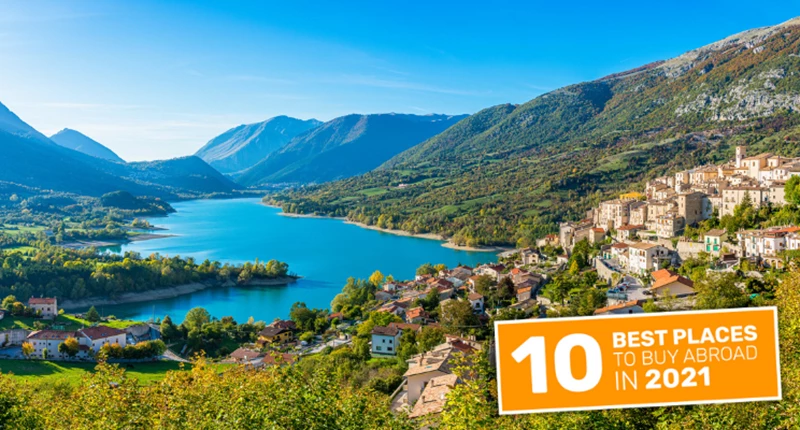 The restorative nature of the Italian countryside and those fun beach resorts of the South are what we are mostly seeking in our fourth most popular country. There may have been a swing towards the cities in recent years, but currently we want village life, rural tranquillity or laid-back beach towns that never get too crowded.
Put a little time and energy into finding a good local agent with your online research and there are some gems out there to be found that are surprisingly affordable and yet not the archetypal tumble-down farmhouse that is begging out to be rescued by an overseas buyer. Take our recent TV episode where our couple were looking for a three-bedroom property for £75,000 in the elegant Lucca area of Tuscany.
This location is close to the historic spa town of Bagni di Lucca, our second most-searched for location, so this suggests you might be already on the case. But you can also get a three-bedroom townhouse for around €99,000 in Scalea, the Calabrian resort that is our top Italian spot.
Sticking in the sun-drenched South but moving over to Italy's heel, Puglia's Ostuni and San Vito dei Normanni are also favourites - a growing number of buyers like the rustic feel of farmhouses or stone trulli surrounded by olive groves. Sound good to you? Read more about the appeal of southern Italy. 
Sardinia is also worth a look, I promise! Find out more in this case study. 
The low-key Abruzzo is always high on our list too - for value, and the unspoilt beauty of the national parks - and Casoli in particular. Beach and ski can both be within easy reach of your home in the Chieti area. Pay as little as €30,000 for a fixer-upper.