Sun-drenched beaches and historic towns, Italy's south is so seductive. Cathy Hawker tours Puglia, Sardinia and Calabria for the best property options in Italy's south.
Last year Italy was Europe's third most visited country, welcoming a record-busting 52 million visitors. Most of those arrivals made a beeline to Italy's long-loved north and central areas, the cities of Venice and Florence or the rural regions of Tuscany and Liguria. But more and more curious travellers are catching on to the bucolic charms of Southern Italy where life's simple pleasures – good food and wine, warm friendship and blue-sky weather – are easy to find.
Southern Italy combines the security of buying in an established European Union country with good value holiday homes and the architectural and cultural beauty of centuries of civilisation. The agricultural south is less wealthy and sophisticated than the north but is in many ways more intensely Italian. "The north has the Euros but the south has the soul," proclaims Lonely Planet and it certainly does, from the super-flavored local produce to the remains of Greek, Roman and Byzantine occupations.
After suffering the longest recession of the post-war era, Italy finally has some positive economic news. The government is predicting growth of 1.5 percent this year and stability has also returned to the property market according to figures from Savills.
"We've seen a greater willingness to price Italian properties accurately and that has helped increase sales," says Paul Tostevin, Associate Director of Savills. "Transaction levels increased 18 percent last year and 33 percent from their 2013 low while prices are beginning to level out. Prices across Italy remain around 30 percent below their 2008 peaks and stock levels are high creating a buyer's market."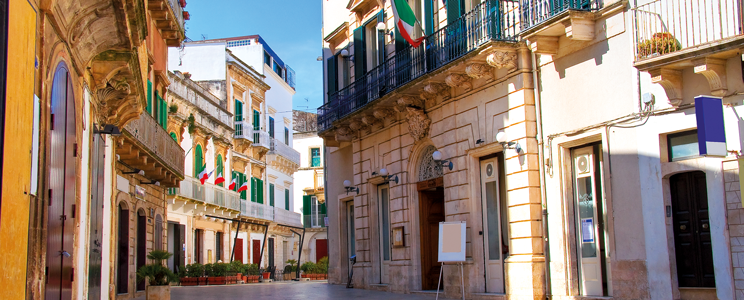 Puglia
Puglia's star has been in the ascendancy for several years helped by scheduled and low-cost flights into Bari and Brindisi airports, fabulous weather and some notable and visionary hoteliers bringing contemporary design to historic buildings.
Puglia is the heel of southern Italy facing the Mediterranean Sea. The region might lack some of Tuscany's high-culture polish but its beautiful whitewashed towns and cities (Lecce was known as "Florence of the south" and Ostuni for example) also lack the high tourist numbers that can gridlock Florence and Venice. Puglia is no longer undiscovered but it remains traditional Italy complete with mesmerising architecture and a typically warm welcome.
"Puglia is popular for both second homes and buyers looking to relocate," points out Linda Travella of Casa Travella. "The appeal is that you can find a lovely property with olive trees and one, two or even three acres at a sensible and affordable price. The other advantage is you can find  a rural property within thirty minutes of the sea and that is quite unusual in Italy."
Travella advises buyers to look at pretty Ostuni, the white city on a hill with sea views, and also Carovigno, Ceglie Messapica, Alberobello, Martina Franca, Oria and Cutrofiano, all fifteen to thirty minutes from the sea.
She is selling a trullo, a traditional conical Puglian stone home, thirteen kilometres from the sea in four acres including an olive grove on the outskirts of Ostuni for €88,000. After renovation, this would make a three-bedroom home. A ready to move into three-bedroom seaside villa twenty minutes from Brindisi airport is €139,000.
Travella warns that properties often need updating but that can be easily and affordably arranged. A beautifully renovated three-bedroom home with five 18th century Trulli, large pool and 3.5-acre gardens five minutes from historic Alberobello is €350,000 (£313k).
Search for a property for sale in Puglia >>>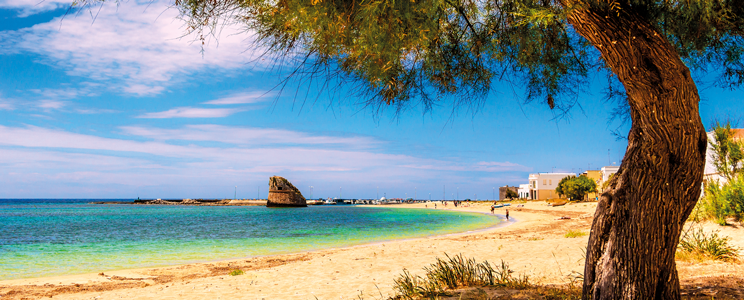 Sardinia
The second largest island in the Mediterranean has some of the world's best beaches along with clean seas perfect for sailing and a captivating rough-edged naturalness. Part of Southern Italy yet also fiercely and proudly regional, Sardinia is mountainous and largely undeveloped.
"If you are looking for sea, sun and sand then Sardinia is for you," comments Travella of Casa Travella. "Only low-rise buildings are permitted and they are built to blend into the terrain. If you don't know Sardinia with its island atmosphere, you might be surprised."
The capital Cagliari is in the south with its own airport but most overseas buyers head to popular areas in the north and east says Travella, served by airports in Olbia and Alghero.
"The Costa Smeralda in the northeast is where the Aga Khan used to go and where you can find amazing yachts in the harbours," continues Travella. "The prices of villas here is similar to those of the yachts."
She recommends looking west at the better value on offer on the beautiful Costa Paradiso and Castelsardo or north to Palau. Also consider Budoni, south of the Costa Smeralda on the east coast and within thirty minutes of Olbia airport. 
"Budoni is not well known but is a great area where I started selling homes last year," she adds. "It is very Italian and unlike other parts of Sardinia that can be seasonal has shops open all year." 
A well-maintained three-bedroom villa and garden in Budoni with sea views is €249,000 to include furniture. A new two-bedroom apartment with private garden and shared pool, less than one kilometre from the centre of Budoni and 600 metres from the beach is €190,000 both through Casa Travella.
Search for a property for sale in Sardinia >>>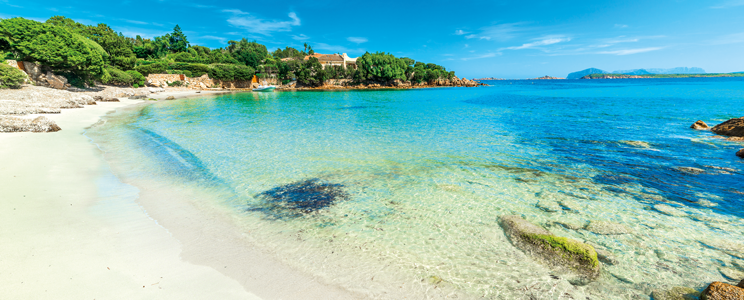 Calabria
In the toe of Italy's long peninsula, just fifteen minutes by ferry from Sicily, Calabria is a dramatic area of mountains, protected national parks and beach-lined coast where property starts from €20,000. An undeveloped infrastructure and difficult access kept it as one of Italy's poorest and least visited region but its gritty towns and villages and authentic Italian traditions make  it a perfect "step back in time" says  Tony Hackett of Calabria Realty Group adding: "Calabria has history in the maze of narrow streets and piazzas of its old towns, the food and wine is exceptional and affordable and family is a high priority with all generations joining in for the passeggiata or daily stroll. It is also mainly crime free and very safe."
Hackett highlights Calabria's 700 kilometres of beaches shared between the Tyrrhenian and Ionian seas and the opportunity to enjoy them thanks to long summers lasting from mid-March to November. 
"The scenery and sunsets along the west coast are something to behold,"  he says. "Many towns are built on the hillside offering stunning coastal and mountain views." 
He recommends buyers look at beach resort towns including Scalea, Diamante and Belvedere on the northwest coast serviced by Naples airport and further south Scilia and Palmi. 
"Calabrian property is among the best value for money in Europe today with prices from €20,000 for a studio and €65,000 for a two-bedroom apartment on a complex with pool," concludes Hackett. "We have beautifully restored properties from €80,000 and for those with a larger budget five-bedroom villas for €340,000."
Search for a property for sale in Calabria >>>
Download your free guide to buying a property in Italy