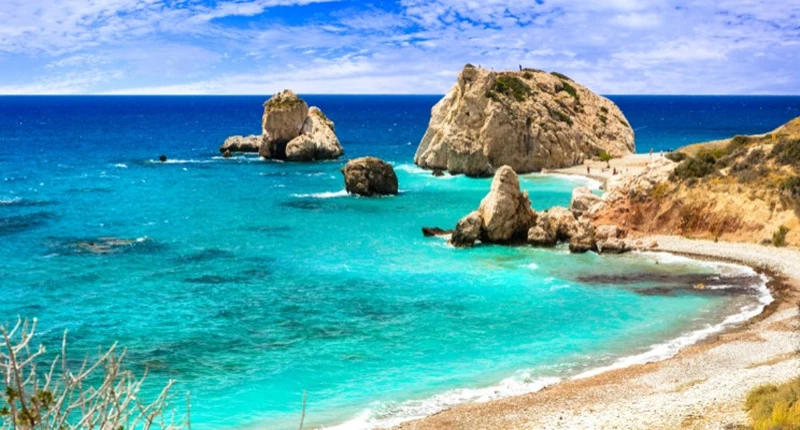 Peyia resident Andrea Busfield on why her patch of Cyprus just keeps getting better.
House hunter's guide to buying in Paphos
Set on the west coast of Cyprus, in an area of considerable scenic beauty, Paphos has always appealed to Brits looking for an authentic taste of the island complete with familiar trimmings such as driving on the left and English as an unofficial second language.
Multimillion-euro renovations to the city – in preparation for its role as European Capital of Culture in 2017 – along with long-discussed dreams of a new marina inching ever closer to reality, have given this grand old lady of the Mediterranean a new lease of life. And I am one local resident who is loving it.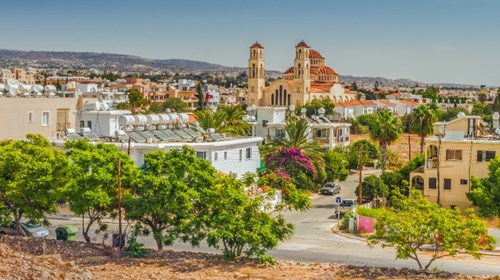 Sleepy old Paphos is also a favourite among younger generations of Brits who want the cosmopolitan lifestyle of Limassol (minus the glitzy tower blocks) and the resort experience of Ayia Napa (without the vodka shots and the tabloid headlines).
If reports are to be believed, one of the region's newest residents is the Colombian superstar Shakira and Gerard Piqué, her FC Barcelona football star partner, who have bought a six-bedroom villa in a new luxury resort, down the road from me in Peyia.
Whether you are buying a luxury villa or an apartment, this area of the island appeals because you get a lot more brick for your euro; and if the recent building boom is anything to go by, that interest shows no sign of waning.
After the financial crisis of 2008 brought property development to a halt, followed by the Cypriot banking crisis of 2013, the past two years have seen an increase in the number of new-builds as confidence in the region returns.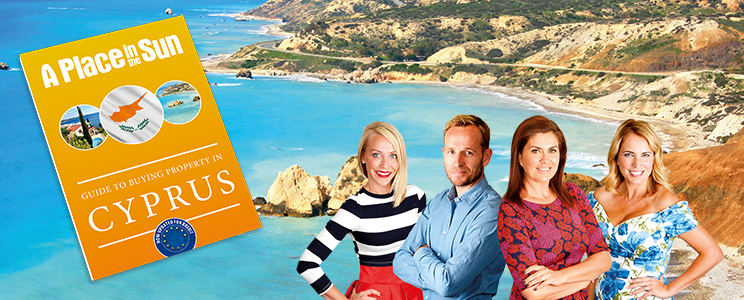 DOWNLOAD YOUR FREE CYPRUS PROPERTY GUIDE
According to the latest figures from the Department of Lands and Surveys, sales in Paphos to domestic buyers increased by 55 per cent between 2018 and 2019 – the highest increase in any area within Cyprus – while those to EU buyers remained steady.
So why do those of us who have chosen to make it their home love it so much? As someone who has lived on the island on and off since 1974, a brief introduction...The city of Paphos is divided into two sections: Pano Paphos, also known as the old town, and Kato Paphos, which follows the coastline up to the harbour. Here you can get one-bedroom apartments from about €80,000.
Once the preserve of sunburnt tourists, the old town now has an equal number of local residents thanks to a surge in artisan coffee houses, stylish café bars and elegant restaurants offering more than moussaka and chips.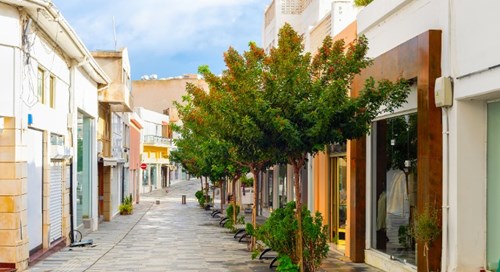 Main roads have been pedestrianised, pavements have been repaired and sculptures and murals showcase local talent while adding much-needed colour to areas that were once tired and forgotten.
If there is one thing that Paphos offers – and offers well – it's great views and an even greater quality of life. Away from the city, which remains small and relatively unindustrialised, Paphos covers 1,396 km², incorporates four municipalities and has a population of about 90,000.
Though the past two winters have been uncommonly wet, they are usually sunny, mild and generally warm with temperatures often nudging 20C, even in January. The summers are hot and can be extremely humid, which is why the region is famous for its bananas. However, spring and autumn are delightful which is probably why so many expats are so active here.
As well as having the glittering Mediterranean to swim in, the region offers horse riding, scuba diving, sailing, off-road safaris, green bowling, yoga, dancing, rambling and golf, to name but a few activities.
There is also a healthy appetite for adult learning with many attending Greek lessons or art classes or trying their hand at mosaics. One of my good friends has recently taken up the drums. Her mother has started playing the ukulele. Last year, I had a go at pole dancing. It's that kind of island.
Another advantage of looking for a home in Paphos is that there are so many properties on offer, from smart apartments to traditional village houses to luxury villas and so many diverse locations to choose from. Here is a snaphot of some of the most popular locations: there's no better way to explore them than by hiring a car and doing it yourself.
Peyia
Some 14km northwest of Paphos, this hillside town gives residents spectacular views of the Mediterranean. A five-minute drive from Coral Bay – a tourist strip packed with neon-lit clubs, bars and restaurants, not to mention the district's best sandy beaches – Peyia is a one-stop-shop kind of place.
It has its own town hall, church, medical centre, pharmacy, football stadium and police station as well as a handful of kiosks, restaurants, bars, charity shops and banks. There's also a dance and fi tness studio, a gym and venues for yoga and holistic healing. Whatever you need, Peyia pretty much has it within walking distance. There is even an English-speaking private school for children aged three to 18, a few kilometres down the road towards Agios Georgios.
Like many Brits, I chose to live in Peyia because of its proximity to the sea and also the countryside. The town nestles under a large forest which attracts people who enjoy picnics, while farther south is the protected Akamas National Park, popular with those who like to watch turtles hatching.
Property is relatively cheap in Peyia, compared to the rest of the island, and the town remains a work in progress in parts due to the steady traffi c of buyers looking to move in. It really is a great place to live especially if you enjoy getting involved in the wider community.
For those with an eye for luxury, check out the Cap St Georges resort (korantinahomes.com), a stylish complex of apartments and villas set along the stunning sea caves coastline. The resort features its own restaurant and private beach.
For those looking for something a little less pricey, you can fi nd a number of decent-sized three-bedroom villas with their own pool from about €250,000 – BuySell (buysellcyprus.com) has one for €279,000 – and a one-bedroom apartment with a communal pool for €45,000.
Kathikas
Roughly a 10-minute drive into the hills from Peyia, Kathikas is a charming traditional village set in the heart of wine country. It is located above the humidity line, so the hot summers are easier to tolerate here, but the winters are chillier.
Well known for its cobbled streets and authentic architecture, Kathikas has become something of a dining mecca among the expats in recent years, thanks to the excellent restaurants gathered around its centrepiece church.
As Kathikas is a lot smaller than Peyia, the amount of property for sale is limited, but a restored village house can be found on the market for as little as €125,000, while a modern three-bedroom villa with a pool will set you back in the region of €235,000.
Latchi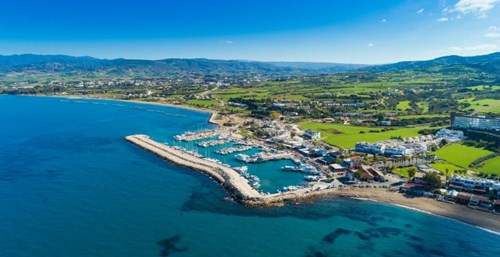 This popular marina resort is so good they spelt it four ways – Latchi, Lachi, Latsi and Lakki.
Once a small fi shing harbour, Latchi has grown enormously in recent years and is a fantastic place to visit, especially if you like boats. Owing to its proximity to the stunning Blue Lagoon, Latchi is not only an ideal getaway for people looking to buy a second home but a place that is worth considering for those wanting to invest in holiday rental properties.
Located in the northwest of the island, its only downside is the extra travel time it takes to get to Paphos airport – an hour and 20 minutes, depending on traffi c – which is somewhat longer than for other locations.
Properties on the market include two-bedroom apartments for €125,000 and three-bedroom villas for as little as €180,000. Prices rise sharply the closer you move towards the coastline.
Kouklia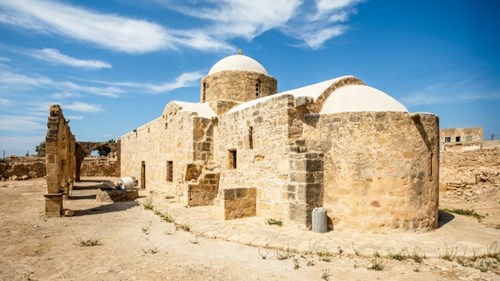 Lying 16km east of Paphos, Kouklia was once a religious centre famous throughout the Mediterranean. Petra tou Romiou, the birthplace of Aphrodite, is just down the road.
These days, Kouklia caters more for tourists than pilgrims and its proximity to places of historical interest and natural beauty make it an ideal location for homes and holiday lets. The village is also handy for the airport 14km away as well as for the bright lights of Limassol, 43km eastwards.
Property-wise, Kouklia is probably best known for the Aphrodite Hills Resort, one of the region's oldest luxury (golf) developments, where prices for two-bedroom apartments start at €275,000 and a small three-bedroom villa can be found for €500,000. A luxury villa will cost you at least three times as much.
Outside the resort, you can get a three-bedroom villa from about €160,000.
Tala
A large village lying 6km north of Paphos, Tala is another favourite with British buyers looking for something more rural than coastal. Last summer, Tala's popular square had a long-awaited facelift and more work on the roads leading to the village is scheduled for this year.
With residents divided almost equally between Cypriots and Europeans, there is a decidedly international, yet homely, feel to the village and everyone I know who lives there holds a genuine aff ection for the place.
Properties for sale in the village include a one-bedroom apartment for €69,000 and a three-bedroom villa with sea views for €170,000.