Free Downloadable Guide on How & Where to Buy a
Property in Cyprus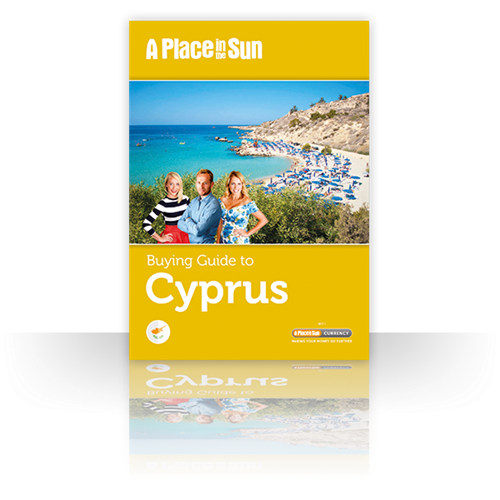 Cyprus is a country that many British holidaymakers will be familiar with, so it's little wonder that it's now starting to regain its popularity and is currently sixth in our 'Top 10 Best Places to Buy Abroad' index.
After almost grinding to a halt in the crash of 2008, Cyprus property is on the up and Brits are starting to look for bargains again. The country also boasts stunning beaches, inland mountains and numerous resorts with world close golf courses, meaning there's a dream property to match all budgets in Cyprus.
That's why we've put together and frequently update our popular Cyprus property buying guide, filled with information to help you before, during and after the purchase process. This includes:
An up to date overview of the Cyprus property market, including where the property hotspots are, who's buying what and where and the type of budget required to purchase there
A rundown of the most popular locations to buy in Cyprus, including Limassol, Paphos, Famagusta and Larnaca
An overview of the different types of properties for sale in Cyprus, including villas and houses
An in-depth guide on the property buying process, from starting your research all the way through to completion
Case studies from individuals who've bought properties in Cyprus, their tips for buying abroad and the pitfalls to avoid
Information on retiring in Cyprus
Guidance on how to save money on your currency transfer when purchasing a property in Greece
Plus, more
Our Cyprus property guide also features insights from the current and past presenters of the popular TV show, Jasmine Harman, Jonnie Irwin and Laura Hamilton. They'll be on hand to share their experiences of helping aspiring house hunters just like yourselves.
To grab your free digital copy, all you need to do is fill out the form on the right-hand side of your screen!
Other useful links and resources:
Find property for sale in Cyprus
Download Guide here
When do you intend to buy? *
---
If you want to know more about how we store, secure and use your personal data, including website cookies, please take a look at our Privacy Policy.