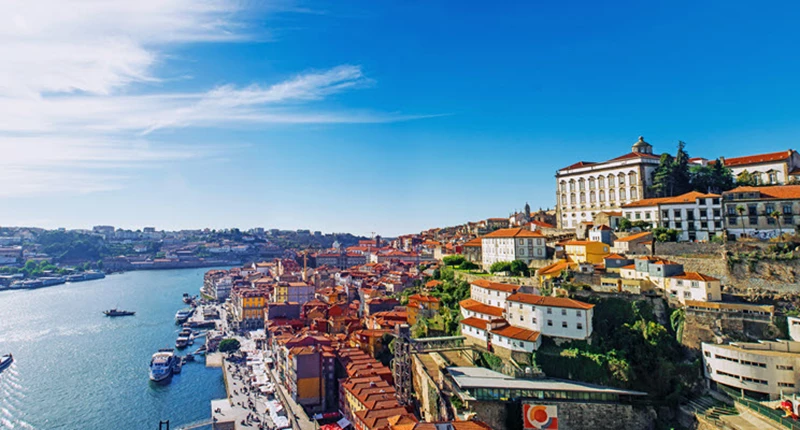 A great laid-back lifestyle, fabulous climate, beautiful beaches and the Portuguese people are all reasons cited for a love of Portugal. A relatively low cost of living (outside the five-star resorts) also helps, along with the fact that English is widely spoken on the Algarve, and some good tax incentives too.
But where to buy a home in Portugal?  We have analysed the most popular locations in Portugal by online searches this year and have come up with the top five …
1. Lagos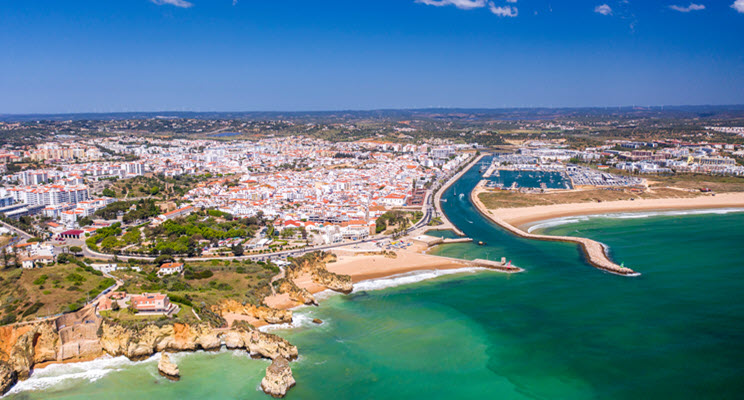 The vibrant hub of the western Algarve, Lagos has become very popular over the past decade. Then ancient maritime hub still a popular year-round boating town, the town with an historic older part and a buzzy marina area with some great restaurants. Close to several great Atlantic beaches – Meia Praia the longest; and the steep sandstone cliffs of the surfing beach of Porto de Mos – and Luz (see below) it's a great place to invest too as the rentals market is strong. Prices have closed the gap with the Central Algarve but it can still offer better value. This is a traditional one-bedroom townhouse full of authentic charm for €265,000.
2. Castelo Branco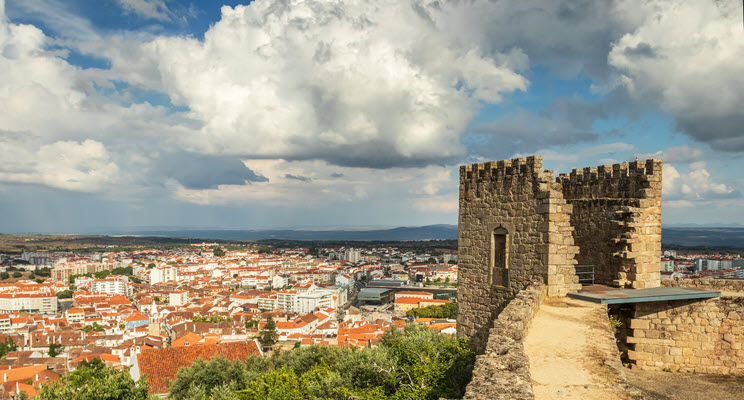 Your money goes a very long way in this patch of east-central Portugal.  Yet the former fortress town (the clue is in the name) with the remains of a castle has a rich history and beautiful architecture, a lovely town square and a silk museum. It's a handy 10 miles to the Spanish border for a tapas lunch. And your money does a very long way. You can buy a fixer-upper for €20,000, a farmhouse with change from €50,000 or a turnkey traditional villa for €67,000.  The catch?  You won't find English widely spoken, a beach or a major airport close by. There's Viseu (VSE) or to Porto and Lisbon airports it's about 2h15 transfer.
Find a property for sale in castelo branco
3. Luz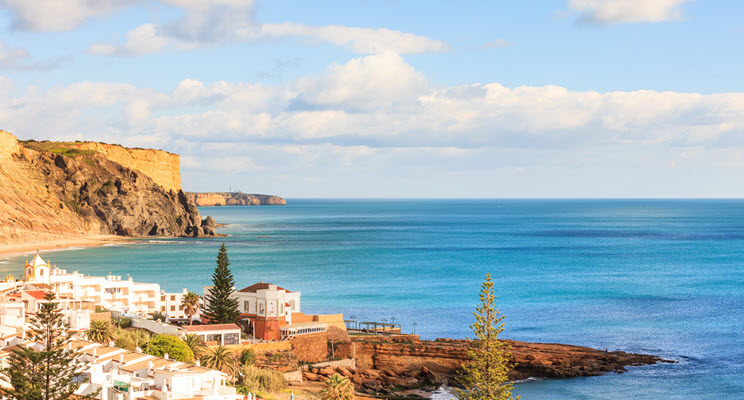 The laid-back beach town of Praia de Luz (or just Luz) is a family favourite for holidays. It's handy for the bigger town of Lagos (see above) but it's got a super photogenic beach, a good selection of bars and restaurants and access to surfing, kayaking and hiking.  The town has three golf courses but don't expect lively bars or nightclubs – it's popular with both families and retirees for a reason. Property prices are similar to Lagos, and you can get some ultra-luxury villas there these days but we like this two-bedroom apartment for €270,000.
Read more
4. Paderne
Paderne is a small agricultural hilltop village that sits inland of the lively and long-established resort of Albufeira on the central Algarve. There's not a huge amount there apart from friendly locals, some great country walks, and some local-priced restaurants, and some peaceful properties. You can sense why some people prefer it to nearby Albufeira – but you can dip your toe into the scene there if you wish.  A three-bedroom apartment at €299,000 is ready to move into.
5. Vila do Bispo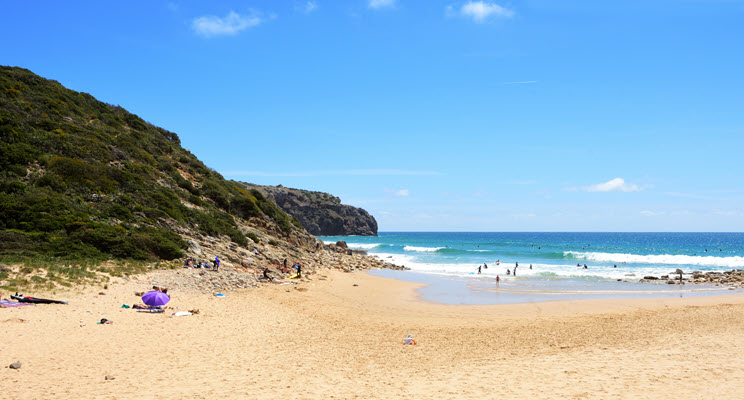 Vila do Bispo sits at the far western end of the Algarve, the gateway to the popular surfing beaches of the Atlantic coast. It's a quintessential Algarvian village of whitewashed houses, narrow streets, a pretty church, a good number of restaurants and a supermarket. It offers great surfing conditions between Sagres and Cabo de São Vicente. For buyers who want to get away from the summer crowds found in the larger resorts of the Algarve, it is an increasingly popular place – but a lot more affordable than the fashionable Alentejo coastal towns heading north towards Lisbon. This is a charming three-bedroom townhouse for €370,000.