Download our Free Guide to
Portugal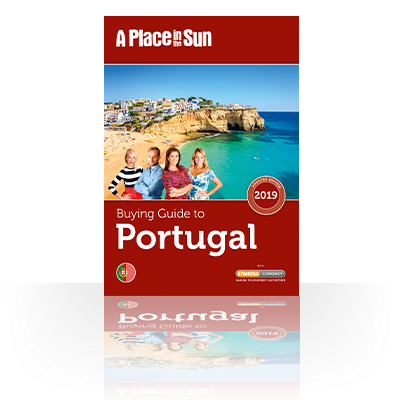 A Place in the Sun produces a series of free guides on buying property abroad to help you make your dream become a reality, safely.
Have you ever dreamed of owning your own little (or not so little) piece of Portugal, maybe a villa or rural retreat where the sun shines most of the year? Our guide is the perfect way to begin your Portuguese property search, covering everything you will need to know from legal considerations, mortgages and where to buy.
So if you're thinking of buying a property in Portugal, download our FREE detailed guide to buying a property in Portugal.
What's in the Portugal Property Guide?
Brexit and your holiday home – it's brief because nothing has changed and Brits will always be able to buy and enjoy property in Portugal, some of the detail may change and we will have more when it is known.


Living permanently in Portugal – if you're thinking of living in Portugal permanently then now is a good time to make the move and acquire residency rights.


There's a run-down of the popular areas to buy a property in Portugal, including; the Algarve, the Silver Coast, the Blue Coast, Lisbon, Carvoeiro, Lagos, Loule, Madeira, Portimao, Porto Santo, Quinta da Lago, Tavira, Vale do Lobo and Vilamoura.


A helpful legal briefing on the main points to consider during the process of purchasing your property including what costs you can expect to pay, and when.
We hope our buying guide to Portugal will inform, enlighten and set you on your way! 
Download Guide here
---
If you want to know more about how we store, secure and use your personal data, including website cookies, please take a look at our Privacy Policy.
Thank you for downloading the Buying Guide to
We've sent you an email with a link to your guide so that you can read it anytime, or please click here to get your guide now which you can print or save to your computer.