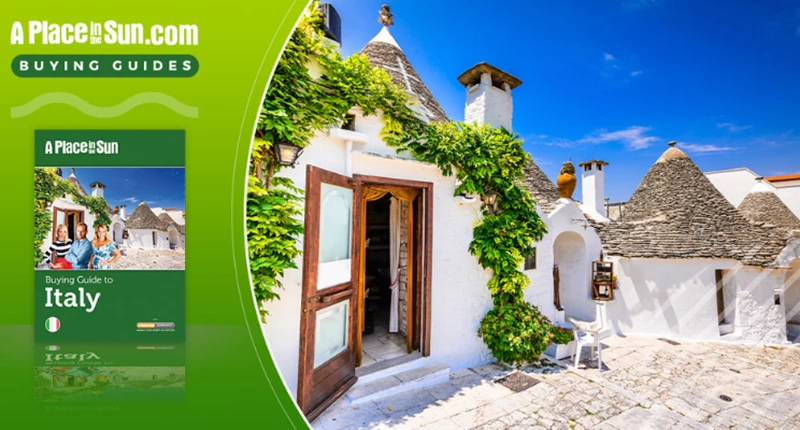 Italy is a very popular choice for foreigners looking to buy a holiday home or relocate abroad. This year, Italy takes number seven spot in our Top 10 Places to Buy Abroad Index!
Buying a property in Italy requires thorough research and planning, and our comprehensive guide covers everything you need to know about finding and purchasing an Italian property in 2023, including:
Where to buy in Italy
An overview of the property market
What to expect at each stage of the buying process, including securing finance to moving your belongings overseas
Case studies from house hunters who have already found their perfect property in Italy
When you buy a property in Italy it's also important that you look at the bigger picture. Our brand new guide contains the most up-to-date information on:
Tax and residency
Visas
Healthcare
Schools & education
Wills
Retirement
And more!