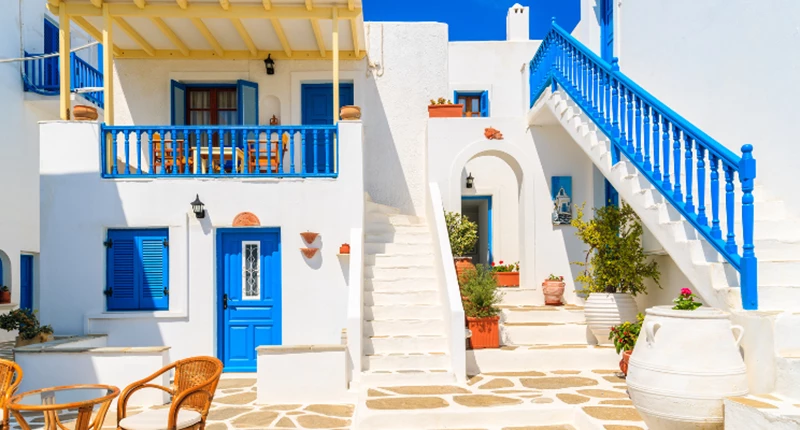 In the brave new world of our third-country status, the Greek golden visa has been proving popular of late. 
Since it began in 2014 – even before THAT vote – non-EU buyers had to spend a relatively modest €250,000 to get residency on Crete, Corfu, Kefalonia or the Peloponnese – the tempting list goes on.
But from 30 April 2023, a minimum value of €500,000 will apply to properties in the north of the country, sections of Attica and Athens, Thessaloniki and the islands of Mykonos and Santorini.
The Greek Prime Minister Kyriakos Mitsotakis suggests that overseas buyers are helping to price out locals in such areas.
Britons have not been the biggest culprits by far. Americans have helped push up this total, as the Portuguese golden visa gets ever restricted, and it's due to end later this year.
Following the announcement of the changes, the number of new applications per month increased by 230 per cent between September and December 2022, according to the Ministry of Migration and Asylum.
If you are still hoping to get a golden visa in one of the restricted areas you need to have until the 31 Dec 2023 to complete your transaction, or you could look to other areas such as Crete or Corfu where it's not going to change.
'Getting a visa was easier than expected'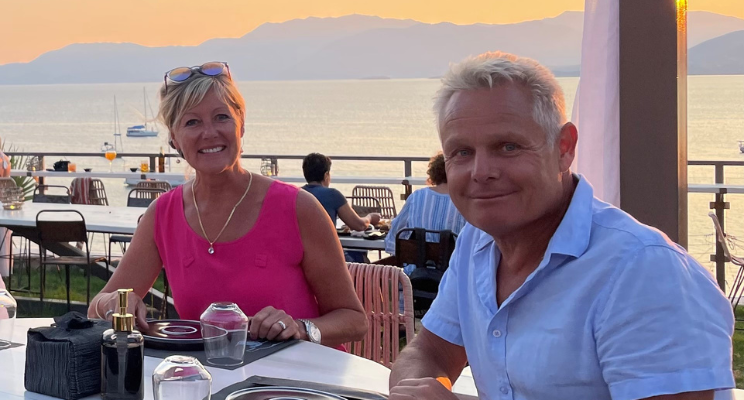 There's good news that getting a Greek golden visa is 'easier than expected' according to Dawn King from Rutland, who with her husband Nigel has bought a villa in Paleros Bay (sometimes spelled Palairos) in western Greece – facing the Ionian islands.
 "We want to spend half of the year there and applied for a golden visa in February and received it on 10 June."
The couple spent well over the €250,000 needed for the residency permit on their four-bedroom plot-and-build villa and used the land proof of purchase to apply for the visa, via their Greek lawyer, Dimitrios N. Masouras and Associates.
"He suggested a company through which we could get health insurance and that has only cost us £95 per year, but provides access to the Greek healthcare system," says Dawn, who says that the paperwork is hard to decipher if you don't speak Greek.
Dawn was the main applicant as the land is in her name, and she has paid €2,000 government fee for the visa, plus €150 for Nigel as her spouse. They needed to provide a copy of their marriage certificate, and each send an email confirming they were still married to the other.
Their grown-up son has also applied for a visa, because another part of the purchase was in his name. "For the three of us, including legal and notaire fees, the visas cost around €6,000," says Dawn. "I had expected it to be more."
They can now travel around the Schengen area with the visa in their passports and can receive a Greek residency permit once they submit biometrics. It will need to be renewed after two years. "Our villa is not due to be finished until Christmas, but personally I think it will be Easter," she says. Some things move more quickly than others in Greece!