Where to find a property for sale in Corfu
One of Greece's most popular islands, Corfu attracts thousands of visitors every year. It was one of the first islands to attract large volumes of tourists. The most northern island of the Ionian group of islands, it lies at the entrance of the Adriatic Sea, closer to Albania than the next island south.
It is a mountainous island with impressive landscapes, dense vegetation due to winter rainfalls (including many olive trees), and as such contrasts dramatically with the rocky and barren Mykonos or other stark Cyclades islands. Its landscapes were made famous by Gerald Durrell in his memoir, My Family and Other Animals.
It has long golden sandy beaches - 30 beaches have been awarded a Blue Flag, adorning the 217 km of Corfu's coastline with its green background - and many traditional villages, Byzantine churches, several museums, impressive Venetian fortresses and some lively resorts such as Kavos and Gouvia.
Meanwhile, Corfu Town, with its broad streets, monuments, museums, fashionable shops and pavement cafés has a grandeur that is the legacy of years of Venetian rule for 400 years. Its Old Town is a UNESCO World Heritage site.
Why do people choose to go there? It is relatively well supplied with flights, is a large and sophisticated island, and is also a good point from which to explore the other Ionians. Property can vary from the affordable to the extremely high end, again, it depends on where you go.
The north coast has traditionally been the most sophisticated, and the beach areas of Ipsos, Barbati, Acharavi, Almiros and Kassiopi are popular.
There are some wealthy international owners in the north-east especially - when waterfront properties come up for sale, they get snapped up as they are so rare. Yet many people would say the best sandy beaches are on the west coast - especially Paleokastritsa.
But equally, you can get properties for €200,000, such as a nice two-bedroom house with use of a pool. You can also get one within easy reach of Corfu Town, further south. With a budget of €50,00, you can get a small village house fixer-upper.
The south of the island is flatter and a little more mass market in parts (it's where Kavos is located, and that's also got a great beach) but you can get some nice properties for €100,000 that are within 1km of the many other, smaller beaches.
Corfu is one of Greece's more mature tourist islands, hard to beat for beaches and a good place for properties of all budgets.
Use the bar above to search for a property for sale in Corfu
Area Guides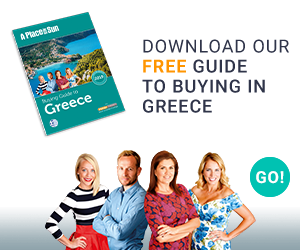 Recent Articles