Where to find a property for sale in the Aegean Islands
Scattered between the Greek mainland, the large, southern Aegean island of Crete and western Turkey, the Aegean islands are hundreds of isles of all shapes and sizes.   There really is something to suit everyone, from large, package-tour popular resorts on islands that are reached by direct flights, to charming little off-the-beaten tracks isles only reached by one ferry a day and remain almost stuck in time.
Greece, of course, has had its fair share of financial problems - and they are have not disappeared into the aquamarine Aegean sea, either - buy tourism has bounced back in Greece, as other areas such as Turkey and Tunisia went off people's wishlists. Tourism Minister Elena Kountoura says she expects a record 30 million tourists in 2017.
The appeal of Greece is timeless too, from the laid-back, positively sleepy lifestyle of the small islands, to the quaint little harbours and those photogenic little churches popular for weddings since the film Mamma Mia!
From white-washed houses with turquoise shutters and cats prowling around bright white alleyways or angling for scraps at the seafront tavernas, the quintessential image of Greek seaside towns is one that is instant and alluring. 
Most of the islands remain very affordable for property - with the notable exceptions of areas such as the fashionable bays of Mykonos, the north-east coast of Corfu - but with mortgages still impossible to get in Greece, note you do need to be a cash buyer.
So how to choose where to go? With the Greek islands, it's all about the access, and how far, and for how long, you wish to travel for to reach your holiday home. The most direct flights tend to go to Crete. Air access is set to improve since the German company Fraport AG took over the running of 14 regional Greek airports (as part of Greece's bailout deal with its EU creditors). These include those of Crete (Chania), Corfu, Rhodes, Mykonos, Zakynthos and Santorini. Operators are pushing them hard for more year-round flights - many only fly during the summer.
There are also other popular islands reached by air (or ferry) such as Skiathos, Kos and  Kefalonia, the latter of which has a steady demand from home hunters from northern Europe.  Others, like Delos (near Mykonos), or Skopolos (near Skiathos) are reached by ferry and have a different ambience altogether.
Another consideration is what level of facilities and amenities you seek - the larger islands such as Crete will offer more choice of hospitals and supermarkets etc - as well as climate - the islands further south remain balmy during the shoulder seasons.
Do your research and you will find the best island for you. It's hard to find buyers who regret purchasing a home in the Greek islands - it's always about the passion and not the investment value.
Use the bar above to search for a property for sale in the Aegean Islands
Area Guides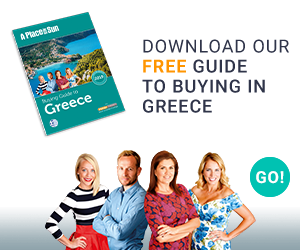 Recent Articles