Where to find a property for sale in the Ionian Islands
Greek with an Italian flavour, the Ionian islands off the western coast of the Greek mainland are one of the most popular groups, for good reason. Corfu, Kefalonia, Zante (or Zakynthos), Lefkada, Ithaca and Paxi are all fabulous destinations in their own right.
Why so unique? After centuries of Venetian rule they full of Italianate castles and churches, award-winning sandy beaches, backed by olive trees and pine forests, and beautiful crystalline waters popular for water sports and sailing too.
With tourism booming in Greece, these islands have been doing well during the past   few summers, widely recoginised as "safe" and family-friendly holiday destinations and good for rentals in the hot spot beach areas. The cost of properties can vary widely but are generally affordable, especially traditional stone village houses that are not right next to the sea.
Where to choose? First up there's the largest and busiest island of Corfu - with 30 Blue Flag beaches and many traditional villages, Byzantine churches, several museums, impressive Venetian fortresses and some lively resorts such as Kavos and Gouvia. Corfu Town, with its broad streets, monuments, museums, fashionable shops and pavement cafés, is a UNESCO world heritage site.
Kefalonia, with its rolling hills and vineyards, became famous after Captain Corelli's Mandolin bestselling book and film, and Fiskardo, with its pretty harbour, is now very fashionable. You can find a few small-scale new-build projects on the island, that has a cosmopolitan appeal.
Lefkada - (or Lefkas) - the "Caribbean of Greece" - has exotic blue waters, fine-sand beaches and is accessed from the mainland by a bridge. So these three factors combine to make it a much more developed tourism spot than the true islands, especially around Nidri on the east coast. Sivota, with another large, sheltered bay, is a popular spot for yachties too, though.
Fabulous beaches are also a big attraction for Zante, which also offers sea caves, shipwrecks, turtles (it's a marine park) and some great nightlife. Lagana, Tsilivi, Argassi, Kalamaki, Alykes are some of the best beaches and the island is popular with British, French and Italians especially. Expect to pay from around €80,000 for a two-bedroom house, from €190,000 for a small villa with a private pool.
Ithaca and Paxi are less on the radar of home-hunters, but as ever, do your research (and what a great region it is to do that) and find which island suits you best. Corfu is the big hitter of the Ionians but how does it weigh up against Crete? 
Use the bar above to search for properties for sale in the Ionian Islands
Area Guides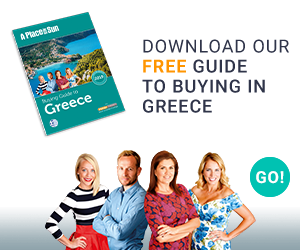 Recent Articles