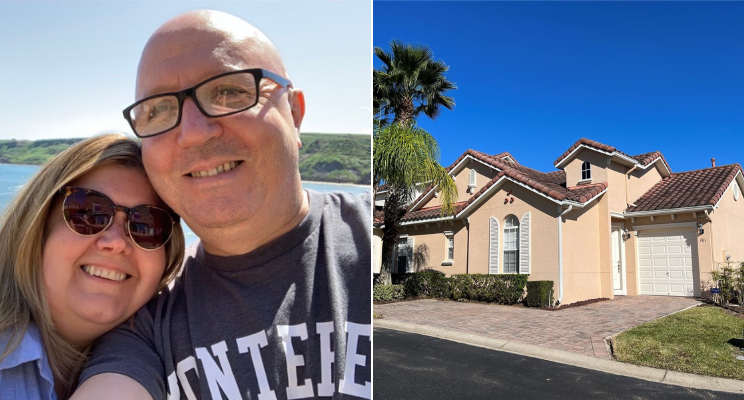 Jacquie and Sean Devoy from South Yorkshire had long dreamt of owning a place abroad. Keen travellers, they had visited many locations in Europe as well as being drawn back to Florida many times with their family. After managing to save some money for a deposit during the pandemic, they began thinking about where they buy with a budget of £200,000 to £250,000.
"The key thing was that we needed to be able to rent it out for the maximum amount of time so it would pay for itself," says Sean, 53, manager of a brick factory. "It really came down to Florida where the year-round sun means you can realistically think about getting 25-30 weeks a year of rentals. You might be able to fly to Spain for £29 [with a budget airline] but you can't achieve anything near that number of weeks there."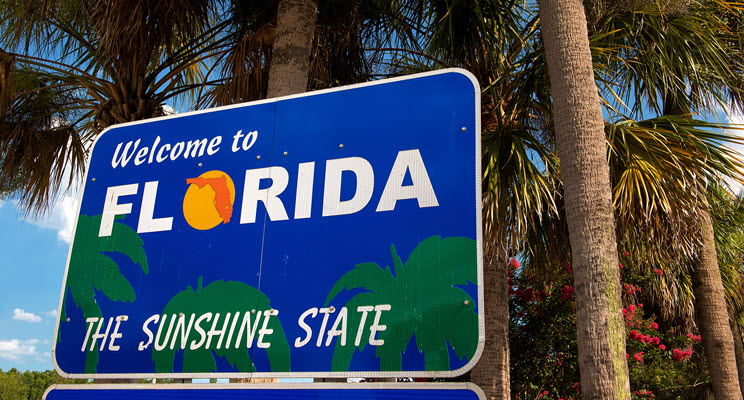 Apart from the weather the couple – who have two children in their twenties - love the 'friendly' Floridians and the lifestyle around Orlando and started doing their research. "We watched a webinar from Homes of America (HoA) on aplaceinthesun.com and were impressed by the company and the property tours featured so we got in touch with Zoe Attwood, who was really supportive through the whole process" says Jacquie, 55, who works in human resources.
The couple started off thinking they might buy a four-bedroom house in the Davenport – Disney 'catchment' area – but realised a three-bedroom might be easier to rent out and maintain, and prices were rising fast during the pandemic as many Americans were buying in the Sunshine State.
"In October 2021 we kept being outbid on properties – there were a lot of cash buyers about," says Jacquie. "We thought we had missed out but then Homes of America came up with a furnished property in Tuscan Hills, a gated development in Davenport. Howard [Thorne] did a walk-round tour for us, and pointed out all the pros and cons."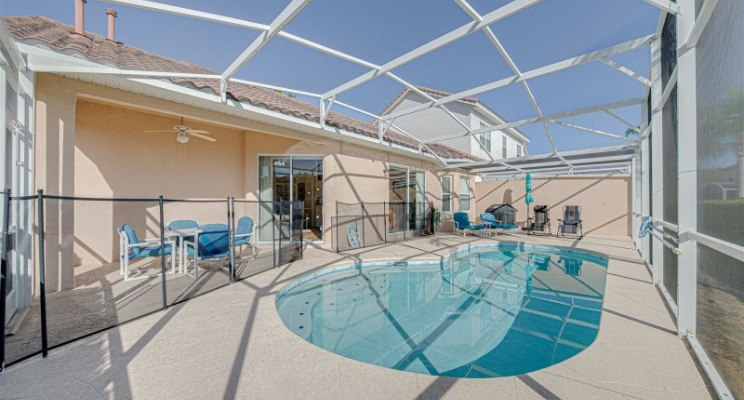 The property came with a covered swimming pool, a garage and very generous sized rooms. Sean says that the fact that Howard pointed out a few flaws that needed fixing, and that the company has long been associated with the APITS brand, made them feel confident about making an offer on the property without visiting it themselves. If they didn't know the area so well they would have also been more hesitant.  "We put our trust in them and sent off the deposit – and used aplaceinthesun.com currency to save us some money doing so," he says.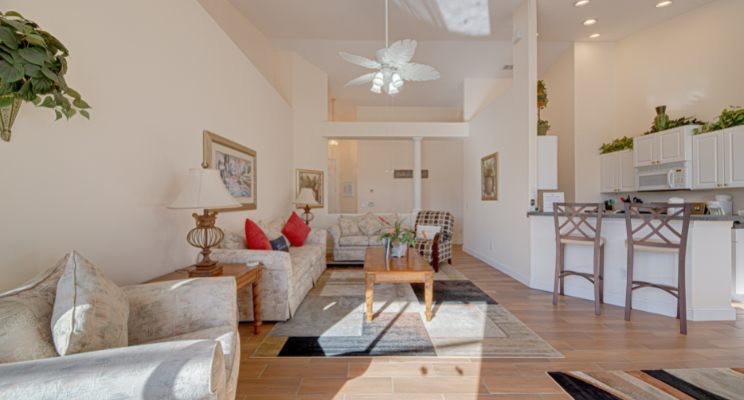 The couple also found it easy – with help from Ben Attwood at HoA – to get a mortgage for 60 per cent of the $300,000 property's value. They completed in January 2022.
"We finally got to see the property in February, and it was even better than we thought," says Jacquie. "We'd realised on the video tour that it looked better than the online images but as soon as we walked through the door we were in love!"