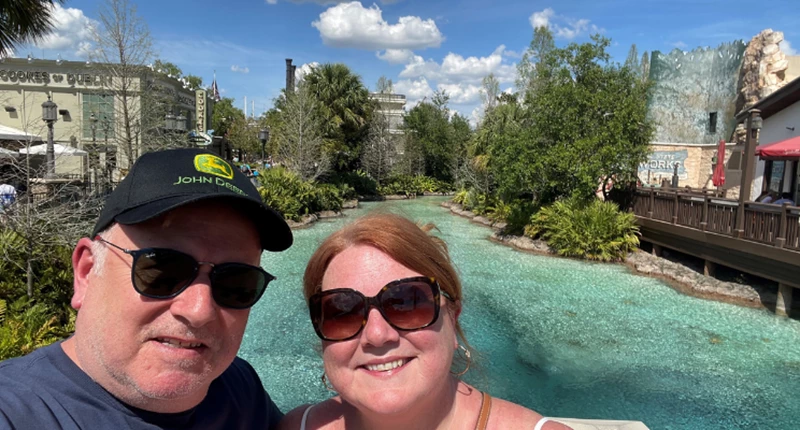 Alan and Allison Mason from Hornchurch in Essex really love Florida. Since 1994 they have been going every year with their two daughters and their love affair with the Sunshine State inevitably led to them buying a home there. "It has always been our family destination, and Sam (34) and Megan (27) still come with us," says Allison, 55, who works in the travel industry. "We usually tack on a trip to another part of the States, but Orlando has always been our starting point."
After toying with buying for a few years, the couple finally kick-started their dream when they received a small inheritance and made a couple of trips to A Place in the Sun Live at London Olympia. Whilst listening to seminars on buying in Florida and talking to finance and tax professionals at their stands, the couple met Jon Penny, owner of JC Penny Realty based in Kissimmee.
"It was really useful to speak to so many useful people under one roof. Jon was great and we flew out to Florida and viewed some properties with him. We saw old and new, different communities, and we realised we should push our budget a little and buy brand new," says Alan, 57, a construction director for Lendlease.
The couple bought off plan a five-bedroom, five and a half bath, south-facing house on Solara Resort, Davenport, for $374,000. They paid cash and completed in 2018. "It was a doddle, thanks to Jon," says Alan. "From helping us with setting up a bank account to arranging tax advice, insurance, furniture, and then managing rentals, he introduced us to everyone we needed who were very helpful."
They hadn't planned on renting it out, but it was a brand-new home and the family could only use it two or three times a year, so they thought it would be silly not to. "It did very well and paid for itself. We'd leave the money in the Floridian account and use it for upkeep costs and upgrades," adds Allison.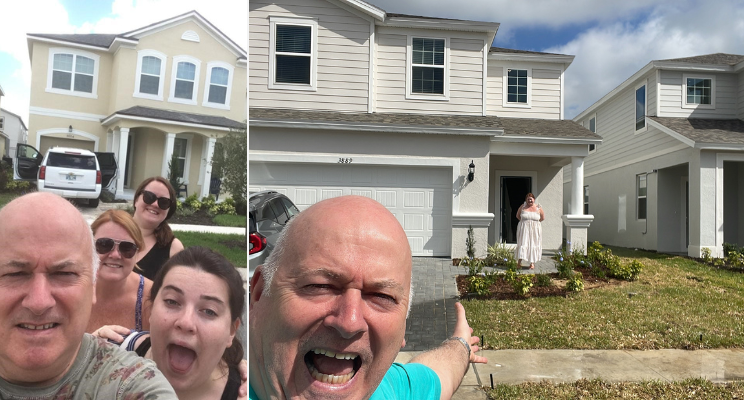 Properties for sale in florida
After such a positive experience, the couple started looking for another property as part of their retirement plan. They decided to buy a slightly bigger property on the (newer) nearby gated community Windsor Island Resort – a six-bedroom property with a double garage and dedicated games room. The resort has a lazy river, club house, fitness centre and the latest amenities. 
"Initially we were going to keep both but then Liz Truss's Mini Budget caused chaos [here] and a in a change of plan and we sold the first property, via Jon, for $625,000," says Alan. The couple completed on their new property – costing $600,000 – in March 2023, and it will be available for rental from May.
Read more
They took out a mortgage on the property which was 'painful' due to the somewhat old-fashioned approach of American banks to financing, but thanks to some help from Jon again, got through it. "It's been a learning curve but relatively plain sailing. We think it's key to find a good agent to introduce you to the right people, and a good management company. If buying new, there's so much choice so research builders. Running costs will depend on how modern the property is too. Keep an open mind. We didn't go into it with an investment perspective, but doing holiday rentals has worked out well."  
Meet Jon Penny and other Florida professionals at London Olympia, 2-4th June.