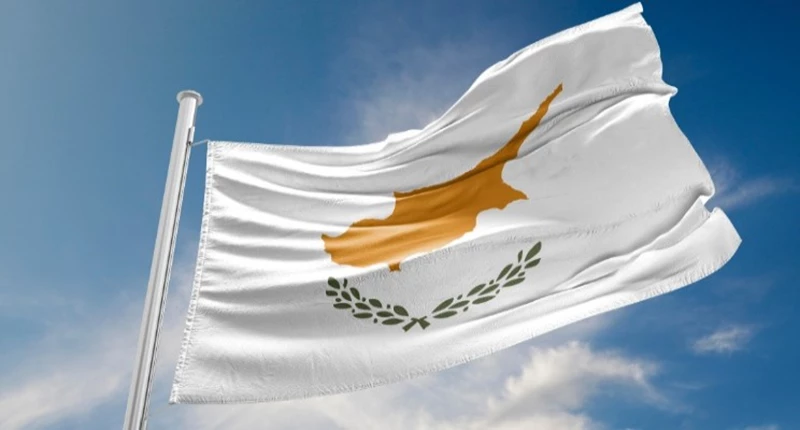 Following our webinar "Relocating to Cyprus" on 19th September 2020 (available to watch in full in our webinar recording library) our expert panel have put together their answers to some of the most asked questions from viewers that they didn't get a chance to answer in the session! Please note these answers are correct as of the date of publication.
Why choose Cyprus as a place to move to?
A combination of Commonwealth ties, including English common law, English language, and general feeling of a 'home from home'. But due to its location in the Eastern Mediterranean it also enjoys one of the best climates in Europe - and plenty of winter sun! - and so a great quality of life.
How has Covid-19 affected Cyprus?
Prompt and restrictive action has meant that Cyprus has only had 19 deaths and 1,057 cases of Coronavirus at the time of writing (July 2020).
Check for the latest update on travelling to Cyprus from the UK (review due 1 August 2020) on www.gov.uk. A Cyprus Flight Pass will need to be filled in before travelling by all visitors (www.cyprusflightpass.gov.cy).
What do I need to apply for residency in Cyprus before the end of the year?
Proof of permanent address (contract of sale/utility bill); proof of medical insurance or S1 form (if retired); and proof of income from abroad or social insurance as proof of Cypriot income) and local bank account statements.
Is there a minimum income requirement for residency?
Around €10,000 (NB this is not the fast-track residency scheme mentioned below).
What is the 'Yellow Slip' in the residency process?
A Cyprus Yellow Slip, also known as a Registration Certificate, is available to all EU and EEA citizens wishing to settle and work in the Republic of Cyprus permanently. Every EU/EEA citizen, especially those who have worked and lived in Cyprus for three months or more, must apply for a yellow slip. This is different from the 'Pink Slip' , a temporary residence permit that allows non-European Union passport holders to extend their stay in Cyprus for more than three months (90 days).
What are the 'fast track' residency schemes available?
There's the 'golden visa' for non-EU citizens - a non-working visa that is fast-tracked if you buy a property for €300,000 or more. It is not always known as the 'golden visa' within Cyprus, but it is the same model as other countries' versions. Pensioners might be attracted by this, if they can prove pension income - applicants must also show €30,000 sent from abroad into a Cypriot bank account.
Isn't there a Citizenship through Investment scheme?
For high-net-worth individuals, there's also a citizenship scheme - often sought for 'safe haven' or security reasons - that involves options of other levels of investment and is essentially a 'buy a passport' programme. This allows non-EU investors to travel, work and live within the EU and Schengen zone. 
How long does the fast-track residency ['golden visa'] for a €300k investment take?
Up to three months.
How long does it take to buy a property in Cyprus?
Depends on the type of property but generally between one and three months.
As the Brexit transition period hasn't been extended, what will we need to be able to move after the deadline?
There is the hope that there will be some sort of reciprocal deal before the end of the year, because British-Cypriot ties go far deeper than being part of the EU. The Cypriot government has officially announced, but not published, that there will be an application process for UK nationals after Brexit to apply for residency. Otherwise, non-EU movers must apply for a visa.
Should I use a lawyer when buying in Cyprus and how much does it cost?
Yes, do use an independent lawyer. Legal fees in Cyprus are usually charged as a percentage of the property purchase price – typically 1-2 per cent plus IVA (VAT), plus extra for power of attorney, if used. A lawyer should check - on your behalf - carry out searches, title deeds, planning and building permits, checks that the land is suitable for building (where each of these relevant) and check your best interested are represented in the contracts drawn up.
Been trying to get out to Cyprus since April to buy a property to relocate before end of year. Are there any plans in place if we can't get to Cyprus to get residency by 31st December 2020?
The application needs to be filed before Brexit. All documents must be signed in Cyprus. Biometrics will be required on acceptance of your application (also to be done in Cyprus). See point above about possibility of post-Brexit reciprocal deal.
Do I need to purchase a home first for residency?
You can use a long-term rental contract/ long-lease agreement as a permanent address.
Would it be enough to rent a place in the next two months and take that rental agreement along with the medical insurance?
No, a lease (rental) agreement for two months would not be suffice. Beware that regulations on long-term lease agreements are vague and subject to approval, however a contract of sale (on a property) is 100% accepted.
If I have not yet rented a place there, do I have time to obtain all the documents I need for applying for my Yellow Slip [see above] now before the deadline?
Yes but as per the point above, this is not a guaranteed way to proceed.
We would like to rent to try out Cyprus is for us before we buy house - are there many [non-holiday] rentals?
Currently long-term lets are in short demand. Yes it is possible to rent and try before buy but you need to have income to support yourself during this period.
Also do we have any idea yet of what will happen with healthcare - and after Brexit?
Until Brexit, retirees (over-65s) can get free healthcare with an S1 form, but if you are under retirement age, you will need to pay (national insurance) into the system for a minimum of six months or take out private healthcare - until you are in the system. It remains to be seen if a deal will be made for after Brexit.
How easy is it to find work in Cyprus if I move over?
It depends what your profession is, and if there are local Cypriots competing to do the same thing. Tourism might be a tough sector for a few months, but possible gaps in the market might be property management, household maintenance or any other 'support' services that ex-pats (or absent property owners) might need.
Are the regulations for those relocating the same for the whole of Cyprus - the Greek part and the Turkish section?
No, this relates to the Greek part, that is recognised by (and part of) the European Union, not Northern Cyprus (the Turkish Republic of Northern Cyprus).
Answers supplied by Denise Kay of Sold on Cyprus (soldoncyprus.com) and aplaceinthesun.com.