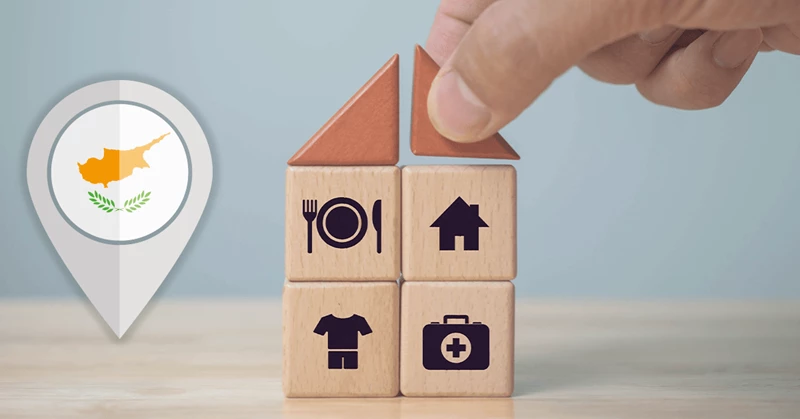 The cost of living in the UK is rising fast. Inflation has reached a 40-year high of 9 per cent. War in Europe is causing petrol prices to reach record highs and food prices to increase for everyone, but how do other costs still measure up?  Even energy tariffs are dealt with differently by European governments. In the second piece of a series looking at each of our top five countries, we take a look at Cyprus.
Cyprus is popular for its sun-drenched way of life and according to statistic website, Numbeo.com, the cost of living in Cyprus is 14% lower than it is in the UK. You might think this differential would be higher, but as an island, it must import many goods, and British expats suggest supermarket food costs are not that dissimilar to those in the UK.  Certainly property taxation tends to be much lower than in the UK, and the 300-340 days of sunshine a year in Cyprus will keep turbo-charging those solar panels…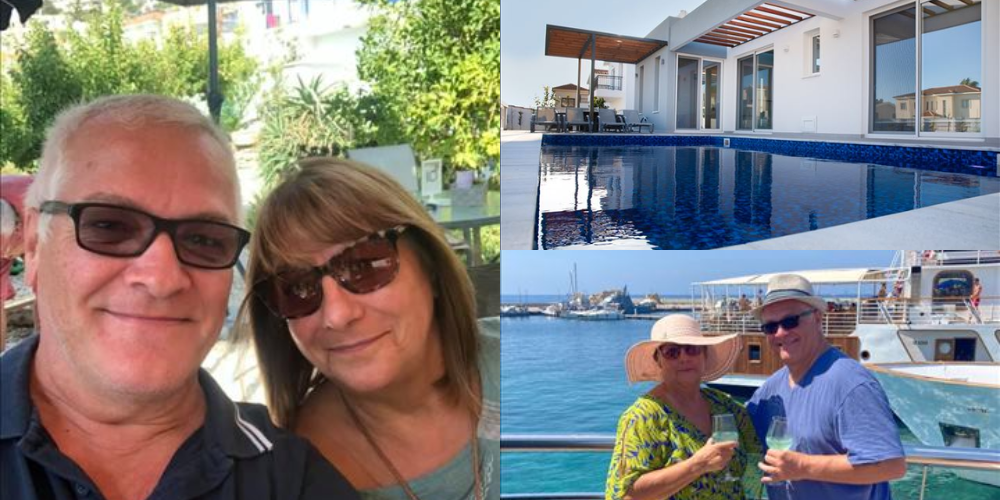 Londoners Gary and Wendy May, whose move to Cyprus has been a pandemic elongated five years, are finding that life there is more affordable, although they had been initially looking in Portugal.  The couple have built their own four-bedroom villa in Kissonerga, near Coral Bay in the Paphos area for their Cypriot retirement.
"We found Portugal to be a bit less expensive than Cyprus but decided we preferred the Anglo-friendly side to the island – the plugs, the left-hand drive, these were little incentives," says Gary, 64, a retired bank manager turned heating engineer.  The couple from Aylesbury in Buckinghamshire nearly appeared on A Place in the Sun TV show with their budget of £315,000 for a three-bedroom villa and a pool, but they changed tack and decided to build their property just as they were doing their screen tests.
"In 2018 we travelled out to Cyprus and met Wayne Thompson, Head of Sales at Chestertons after seeing a resale property listed on aplaceinthesun.com.  But after a lot of touring around, we took up his suggestion of buying a plot of land and designing our own property," says Gary. "To cut a long story short, we after a fair number of delays, our property was finished four months ago and we love it." 
The stylish contemporary four-bedroom bungalow is bigger than their former UK home and has a large swimming pool. "We could not afford to have anything like this in the UK," he says.  Council tax will be around €300 a year – a fraction of the £1600 a month they were paying in Aylesbury. A water bill for three months was €60 and their electrical bill is an unknown quantity since they've installed their photo-voltaic panels.  "At the moment we are generating more electricity than we are using so I am really keen to see if we have to may very much," he says.
Broadband at €55 a month is more expensive than they paid in the UK and 'not as good'. Whilst supermarket foods are on a par with the UK, beer and wine there are 'ridiculously cheap'. In a bar they will pay around €2.40 for a half litre of beer or a large glass of wine.
Activities such as the darts league, the drawing club or playing at the local football club will not be expensive ways to spend their free days – when not entertaining guests from family: four grown-up children and seven grandchildren. "Covid delayed the whole thing but we are so happy that we finally managed to make our dream a reality," says Gary.
Find out more about relocating: