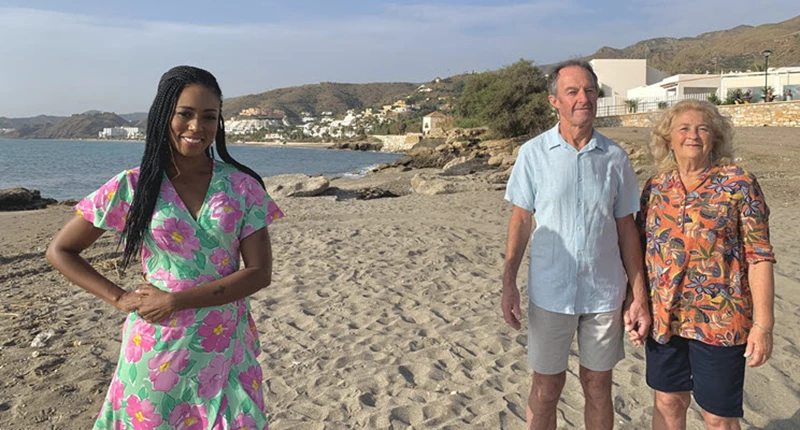 "We'd never been to Almeria – but now we are applying for Spanish visas"
Annette and Malcolm are enjoying a very active retirement. The couple from Cornwall had never been to Almeria but online research suggested it offered the best climate in Spain for winter sun and they flew out with Leah in October 2022 to look at homes with a budget of £200k. Property three, a two-bedroom stone house in Bedar ticked their boxes and they bagged it for bang on budget, with all the furniture included.  So what next?
By 13 December the property purchase completed, thanks to their 'brilliant' lawyer. Out in Spain for the completion, the couple stayed until February. They brought their two cats with them, who 'settled in well' to their new sun-drenched home (Charlie is the cat featured on the programme and they now have Lily, a new rescue cat).
The couple flew out again in June too. "We've put in some solar panels, upgraded the air con, and we've removed the above-ground swimming pool," says Malcolm, 67. "But otherwise we love the property. If felt like home from the moment we saw it, and because it had been rented out, the furniture was good quality."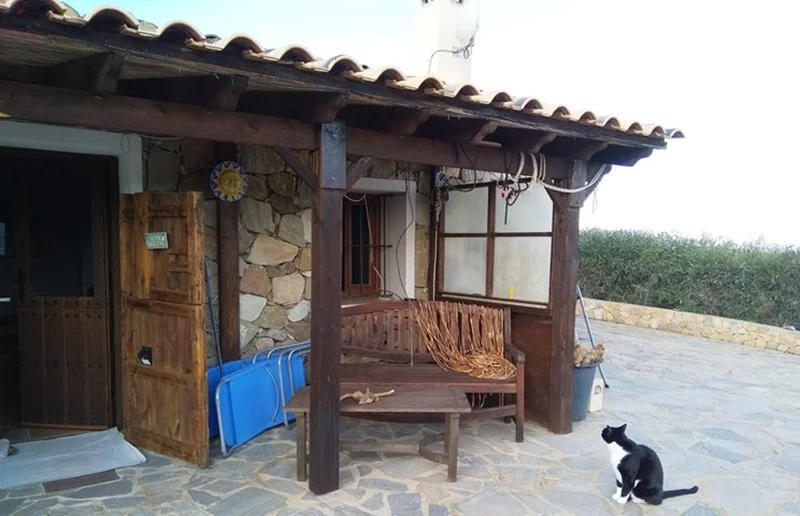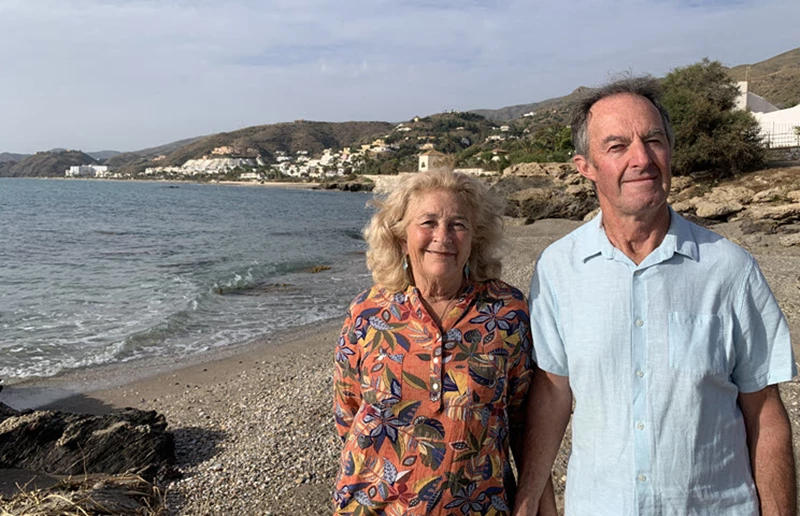 Have they seen more of Almeria? "Not really. When we came in June we did absolutely nothing. We were quite content just to enjoy the house for 10 days. The house has distant sea view and it very peaceful. We like the fact Almeria is relatively uncommercialised.
"When we go out next we intend to buy a Spanish car to keep there – you definitely need to have one where we live. But the travel connections are great. We have flown into Almeria airport and from there there's a shuttle to Mojacar."
Read more
The couple have been busy back home applying for their Non Lucrative Visas so they can spend six months there every year. Annette is confident she can master all the paperwork. "It's a mind-blowing amount of information but I have to have weeks when I tackle it, and then I have a week off it. I've found lots of useful information online and I'm waiting to make an appointment at the Spanish Consulate in London. This may be in around four weeks. I am confident that we will have all the correct documents,"  she says.
The cats have, in the meantime, got their pet passports. "They can come and go as they please to Spain – we joke that if we don't get our visas they will end up going on their own," says Malcolm. During their months in the UK the couple will be busy. "I am building an extension to our house in Cornwall which needs to be completed," says Malcolm.