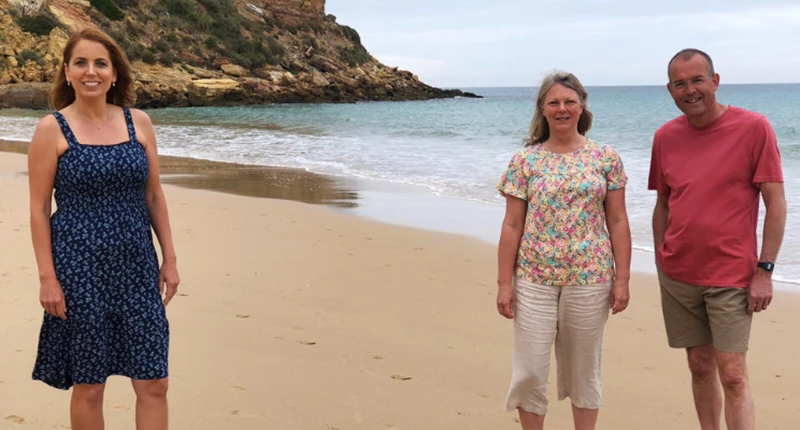 "Renting it out AirBnB pays for our holidays."
Clive and Lesley Ayres from Wiltshire have their retirement on the horizon. With four daughters and also two grandchildren they were keen to get a home on the western Algarve that they could all enjoy – with a. budget of £190k. They flew out in May 2021 and ended up making the cheekiest of offers – that Jasmine was rather gobsmacked to see was accepted. Was it all so easy?
Over two years on from then, Clive and Lesley have been enjoying some great trips in their townhouse in Budens. From the pictures of the pretty, traditionally styled development it is clear that it was indeed a 'steal' as Clive mentioned on the show.
"It was all very much plain sailing when we got out there, and when we completed the purchase," says Clive, 60. "We had done the screentest by Zoom during Covid, and then were meant to go out in October 2020, and finally made it. We have managed to go out a few times since, all our four daughters have done so too, and we love it."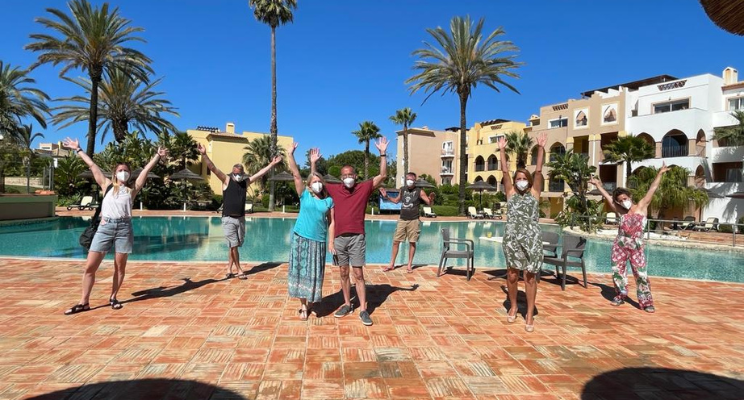 Clive drops into conversation that a former Liverpool player used to own their villa (we won't reveal who, but he was Finnish) and that they really love the fact the development feels like a little village.
"There's still enough people around out of season. Around a third of the residents live here full time. Lagos is busy all year round and only 10 minutes away.
"It's quieter here in October but we like it then as you don't have to book the restaurants in advance, as from the first week of July onwards it gets busy with British, Portuguese and other tourists." However their eldest daughter likes going every year during the school holiday with her children.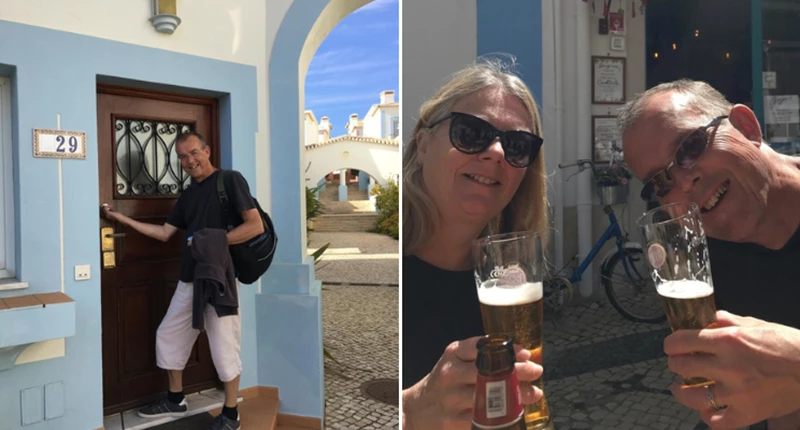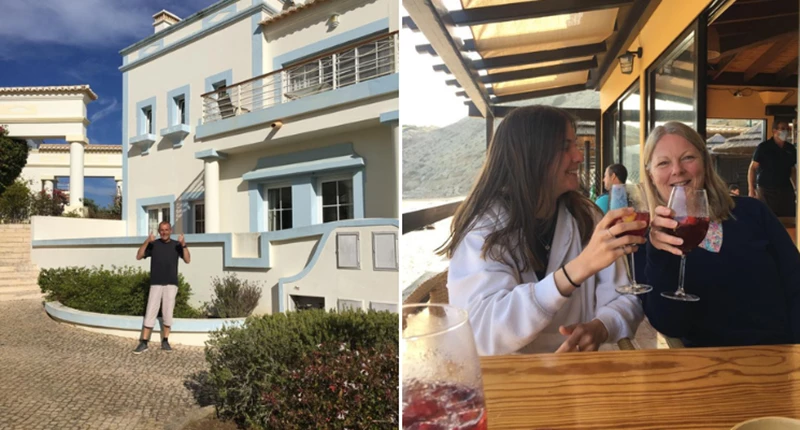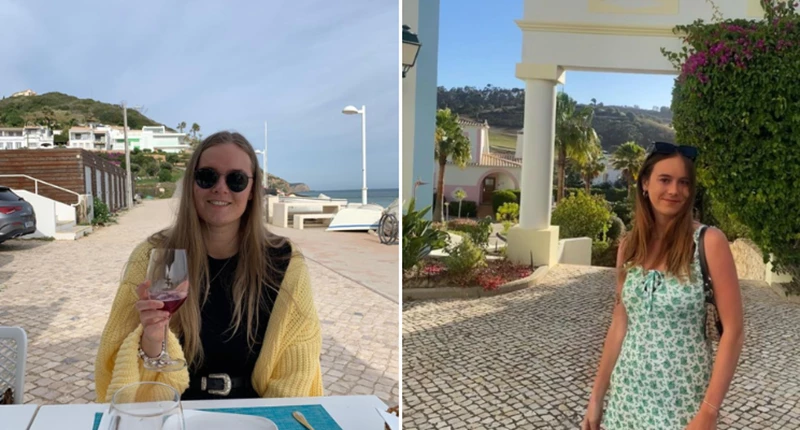 Because they are renting out the property to help cover its running costs they have replaced some furniture and the white goods since they bought. They rent it out on AirBnB from €400 per week. "This pays for all our holidays in Portugal too," he adds.  The fact that there's a 'very nice' golf course next door helps its appeal too: the Santo Antonio course.
All in all it's been a great buy, he adds. "Property prices have been really going up since Covid and we've seen similar properties for sale now at €250,000-€300,000. It was good timing."
The couple plan to spend longer periods out there when they retire but cannot see themselves moving out full time. Lesley, 55, is the finance manager for a school, and Clive works in IT.
"We've only just touched the surface in terms of exploring the area. There are lots of fabulous walks and the whole Atlantic coast nearby."
Like the sound it? You can even stay at Clive and Lesley's two-bedroom townhouse when they are not there…