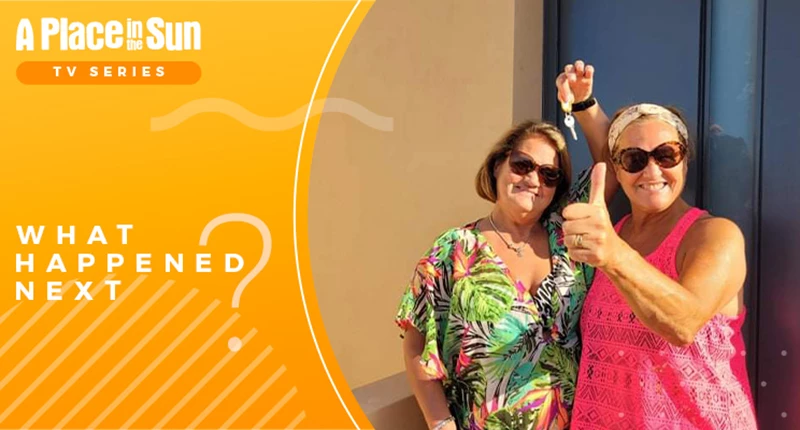 "Yes, I did get the house in the end"
NHS nurse Marjorie from North Yorkshire took her twin sister Margaret to Greece to look for a holiday home in Aegina, an island in the Saronic Gulf close to Athens. They went out filming in June 2021 and fell in love with a new-build three-bedroom villa on sale for £159,500 – property three.
After a ballsy bit of negotiation, Marjorie's 'final offer' of £145,000 for the house, complete with boiler, radiators and air con, was left on the table as the episode ended. There's usually much less scope to negotiate with the builder of a new-build home, but Marjorie stuck to her guns and said she was unwilling to budge further.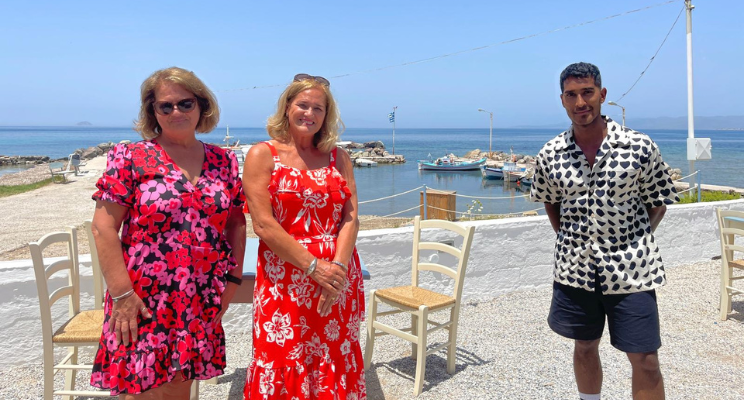 We pick up with Marjorie nearly two years later and she reports that a few days after filming stopped, she agreed a deal of €150,000 (£133k) with the architect selling the property. "It was very handy that I spoke Greek and was able to agree it all. After that it all went very smoothly," says Marjorie, 63, whose history on the island goes back to 1978, when she used to visit with her Greek husband.
She's taken it all in her stride and it's perhaps less surprising when she reveals that she used to own a property on the Costa Blanca a few years ago with her late husband. "When he died in 2019 I didn't want to go back so luckily it sold within two days." She was able to use the funds to buy her Greek home.
After getting the keys three months later she shopped in Athens for the furniture with her son who lives there with his family, and he helped her get the place ready with a local electrician. She's visited for a fortnight every six to eight weeks and has loved getting used to her new home in Kipseli surrounded by pistachio trees. There's a great deli down the road, a supermarket within five minutes, as is Aegina Town, the hub of the island. "I didn't want to live up a mountain surrounded by goats."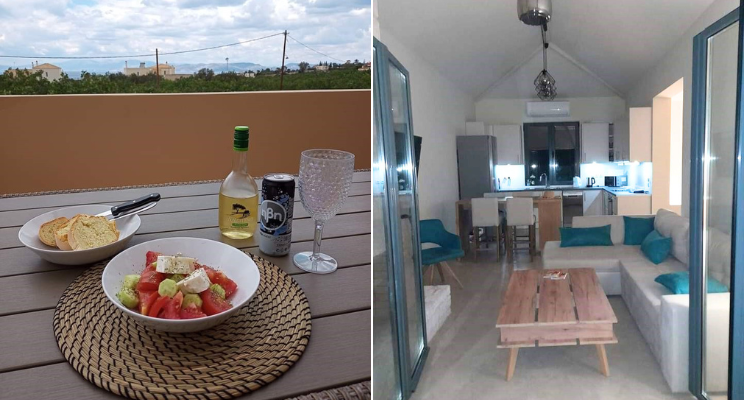 Has Margaret been out? "Yes – practically every time!" says Marjorie. They can explore in the little car she's bought out there, either for some island hopping or going across to the mainland, to Methana. It's very easy to reach, she adds. "I fly to Athens and then use the new direct metro to reach the ferry port at Piraeus – it costs €9 to get the car ferry to Aegina (1hr 10 mins) or €19 to get the Flying Dolphin fast ferry."
She enjoys spending more time with her four-year-old grandson and loves the fact that the island hasn't really changed much since 1978. "It's not got that many tourists and I know people from when we used to visit over the years." She's currently having a swimming pool built too.
She and Margaret had a great time filming with Lee and took the crew out for a meal on the final night. "I would recommend going on A Place in the Sun to anyone."