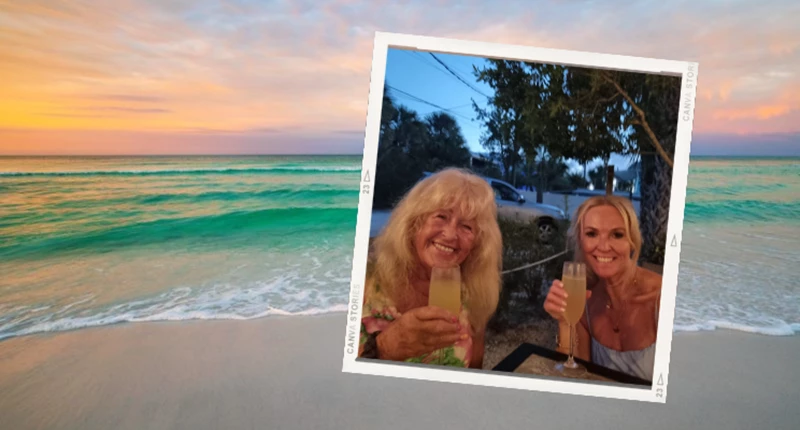 Florida has become an increasingly popular place for investment. With the Sunshine State's year-round rays, booming tourism and buoyant property market, the numbers can stack up nicely.
But Abi Proudlove is buying a home in Florida very much with the heart and not the head, after a lifetime of special holidays and good memories. "It's my happy place. I wanted to spend more time there – and who knows, we might end up moving there," says Abi, 45, from the Wirral.
Abi's purchase of a new three-bedroom townhouse at Skye Ranch in Sarasota on the Gulf Coast is the culmination of a 40-year-journey, and some bad fortune. Since she can remember she had been visiting Longboat Key with her parents, who owned a timeshare in the area.  It's a barrier island between Sarasota Bay and the Gulf of Mexico, a 12-mile finger of white-sand beaches and Caribbean-like waters with laid back resorts and villages.
"It's like paradise – so unspoilt and peaceful," says Abi. "We discovered it by accident when driving southwest of the theme parks and finding Siesta Key [voted the #2 beach in the United States by TripAdvisor nearly every year]. We bought a couple of places off plan in Venice but then the property bubble burst and they were foreclosed [repossessed]. We always hoped we would find another place to buy."
Abi had been working with her father on the family's graphic design agency, Partnership Design, until he died as the result of an terrible accident in a hot air balloon, in 2019. "It was a horrendous year," she says. "I took over the business and fortunately it grew after Covid."
Abi sold her home in the Wirrall to move in with her mother, who had been helping to look after Poppy, Abi's daughter, now 13. "I had money in the bank, the business started thriving after winning a big contract so I decided to buy in Florida. When we visited it for the first time since the accident, we were in tears when we left. I went back in December to look at properties."
Abi's family had long known Patricia Tan of Coldwell Banker Realty. Pat helped Abi find a property and sort out a mortgage. The property she has bought is located at Skye Ranch, a 850-acre neighbourhood of homes and lifestyle amenities surrounded by wetland, lakes, forests, and nature trails. The townhouse, purchased off plan, cost $286,900 (£229k).
Read more
"Pat has been brilliant. The mortgage has been approved and the property will be finished by October. Yes, the US dollar has been very strong against the pound but when deciding when to buy it wasn't about saving money, but just doing it now. My father had been thinking about buying again but he never got the chance. I though why wait when life can be so short? I feel much closer to my dad when I'm there."
Abi has also gained a new boyfriend whilst visiting, from North Port, in Sarasota County. "I go over every six weeks to visit him. I could imagine us all moving out there now."