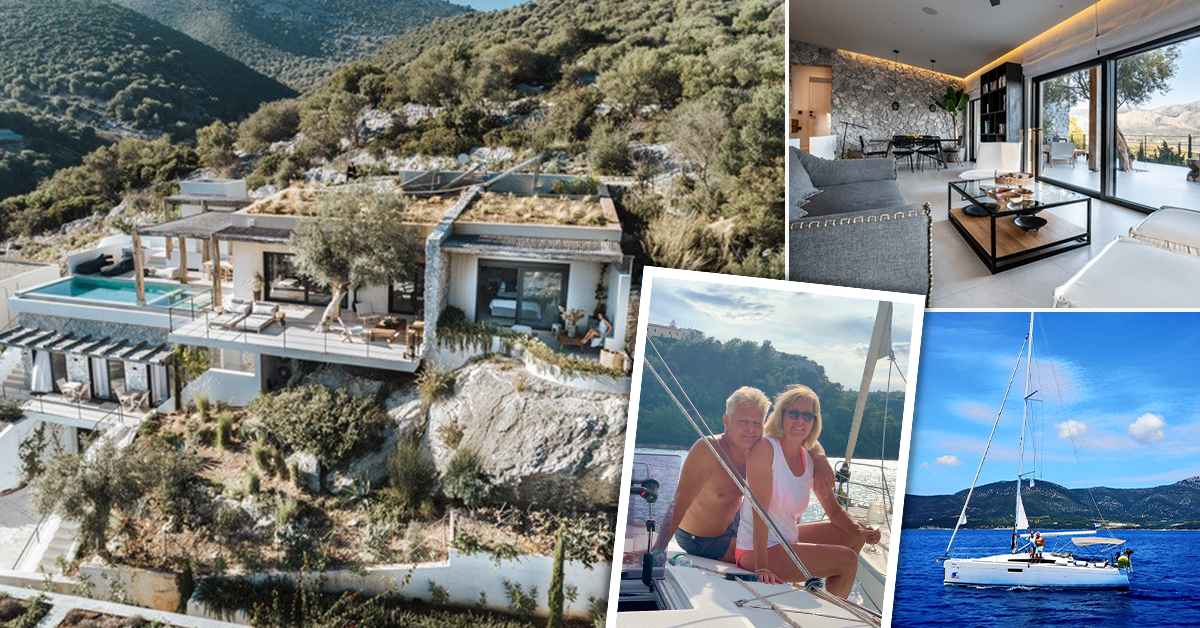 It seems that many of us are heading to Greece this summer, with one of the UK's leading package holiday firms reporting that bookings for the country are ahead of even Spain.
Yet part of the appeal of Greece remains the fact that the huge and beautiful coastline has managed to remain largely unspoilt by tourism, whether tiny islands off the beaten track or low-key pockets of the mainland.
Building a holiday home in Greece
It was a love of the crystal clear waters and natural beauty of the Paleros Bay area of western Greece – opposite the Ionian islands – that persuaded Dawn and Nigel King to buy a home there last year.  The couple, who returned from Hong Kong for their retirement in 2020, are having a four-bedroom villa built on a plot overlooking the Ionian Sea.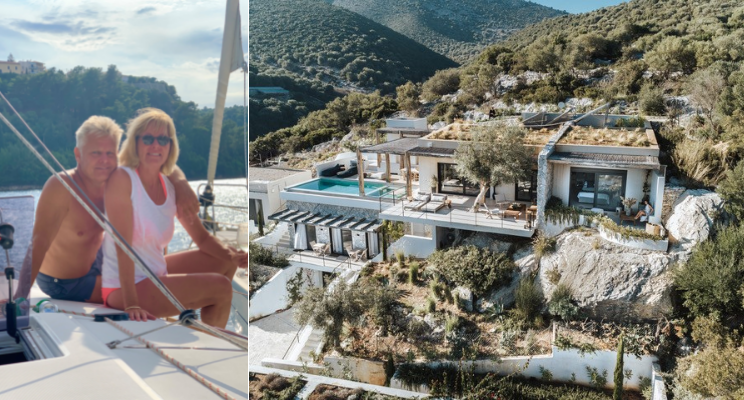 Says Dawn: "We'd visited Paleros some years ago whilst sailing in the Ionian and have always loved the area. When we were deciding where to live [on our return from Asia] I was researching online some options and came across the stunning villas being built by Paleros Dream Homes." The company sell properties from €290,000 for a two-bedroom apartment, or from €480,000 for a three-bedroom villa with a private pool.
She adds: "Not only did their sustainable approach to building appeal to us – using wood and stone to construct the homes - but also the location: the village of Pogonia, where we have bought a plot, has remained very authentic yet the area has a nice international flavour – there are Dutch, Belgian, German as well as British and Greek home owners."
Quintessentially Greek, the village of Pogonia sits in a sheltered spot between olive groves, vineyards, and pine trees going down to a stunning sandy beach. A few local taverns, beach bars, cafes, and a bakery are within walking distance.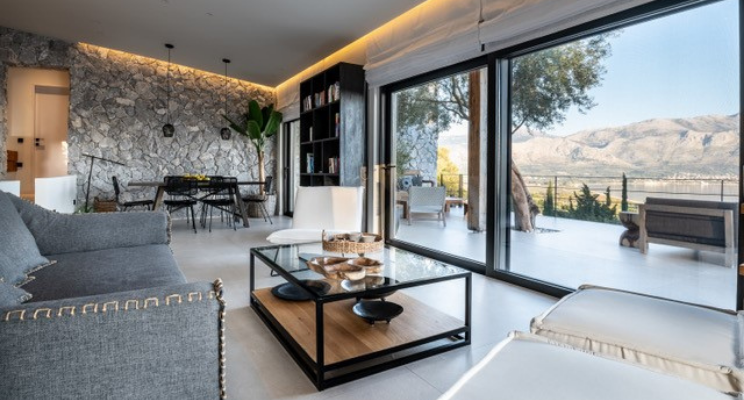 The main town of Paleros is nearby with its marina, from which you can head off to the Ionian islands – it's directly opposite Lefkada which can also be reached by bridge from the mainland. The sheltered bay of Paleros is an ideal place for sailing, diving, snorkelling and kayaking.
The Kings flew out in February to see the plan for their 200 sq m villa, overlooking the sea, with an infinity pool and outdoor kitchen. They worked with an architect to create exactly the property they need for their family and friends - the couple have grown up children who will visit. Sarah Vosnaki at Paleros Dream Homes helped them with the land purchase, legal purchase and liaising with the architect. Dawn is hoping it will be ready next summer.
Why buy in Greece?
"Another attraction of Greece was the country's Golden Visa, which will mean that we can stay there more than 90 days," says Dawn, who lived in France for a decade before Asia. The visa scheme means that on the purchase of a property worth at least €250,000, un-mortgaged, the couple will get a residency permit but they can't apply until they complete.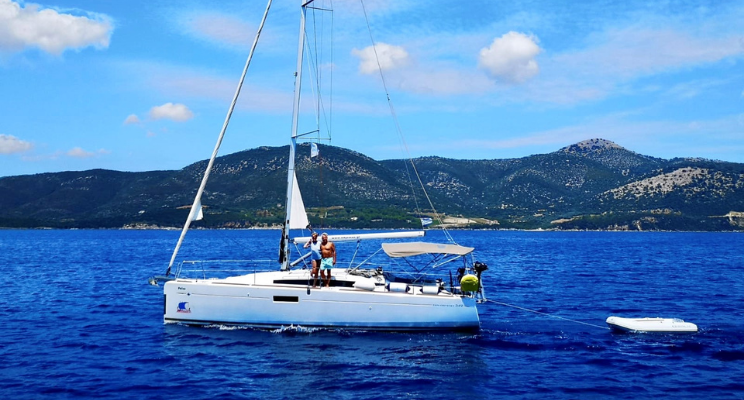 The nearest airport is Preveza (PVK) – also known as Aktion National Airport - which is around half an hour away by hire car or taxi, although the couple can also fly to Corfu and take the ferry from there and drive an hour and a half from Igoumenitsa, alternatively they can fly into Athens and drive the four hours northwest to Pogonia.
"We hope to split out time between the UK and Greece," says Dawn, who feels very confident about investing there and can't wait to enjoy the great lifestyle – from all the trails to walk or jog, maybe getting their own boat to meeting other people.