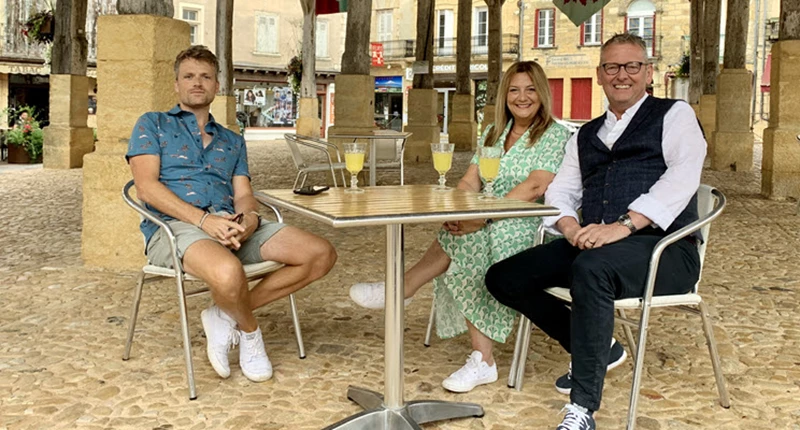 "The TV crew said I looked so glum we had a crisis meeting after property three."
Martyn and Shirley Wolfe from Winchester had been looking for the perfect French holiday home for over five years. Fruitless viewings trips persuaded them to apply to go on the TV programme and they flew out with Ben Hillman in September 2021. Their budget was £265k and came with a long wish list. Was their cheeky offer of £225k on a five-bedroom farmhouse in Goujounac  too good to be true?
Over two years later, Martyn jokes that perhaps they could have got away with offering even less. But he and Shirley don't really have any regrets whatsoever. "Actually it's one of the best things we've ever done," he says.
The purchase process, and even getting a small mortgage – from Credit Agricole – was 'very easy' although it took a bit longer than they expected.
They made two key provisos before signing the final contract, or acte de vente.
"If the mayor didn't agree to us putting in a swimming pool; or if our mortgage was declined, we were going to pull out," says Martyn, 60. "But the English-born mayor said yes so it was all good."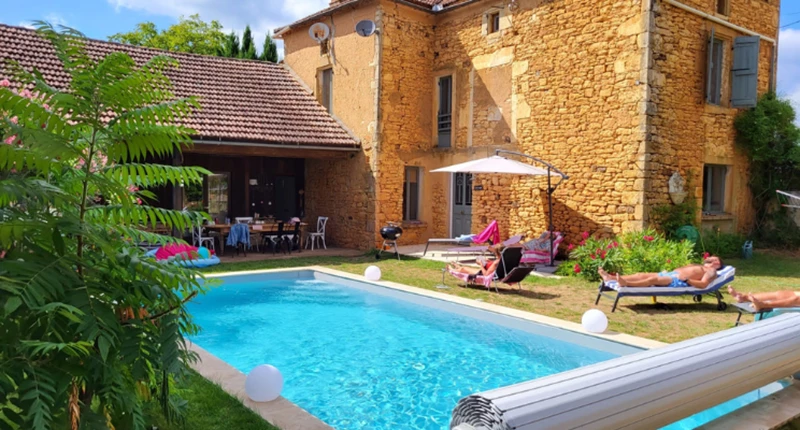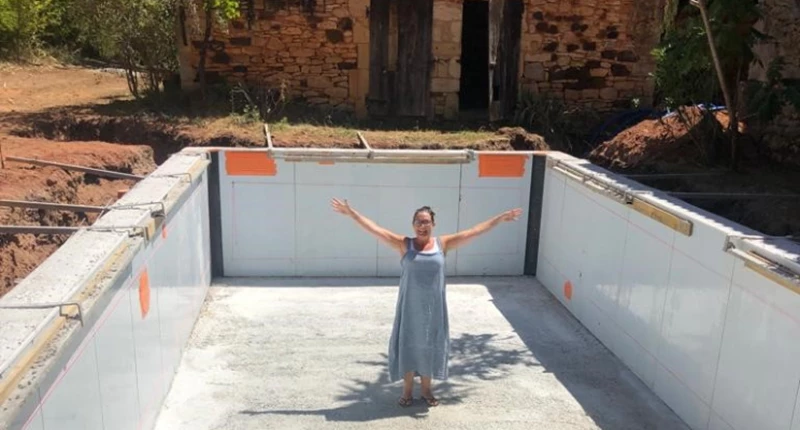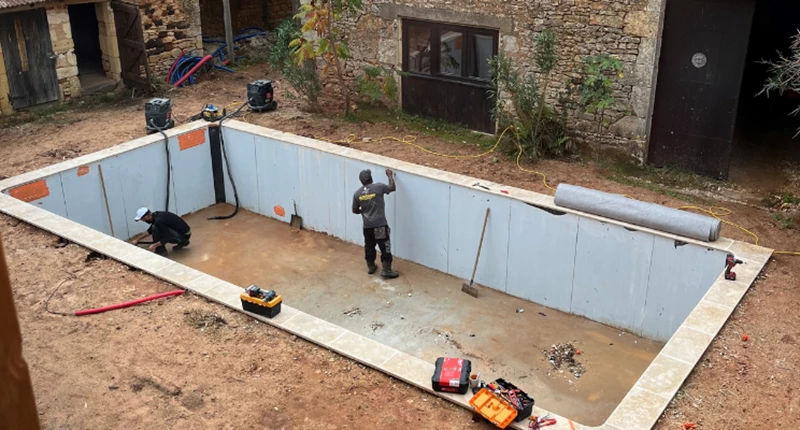 And what a beautiful pool they've had put in – the garden was made for this, although it wasn't plan sailing. "The fosse (sewage pipes) run straight across the garden where the pool was to be dug. So there was no choice but to cut the fosse and re-route the pipes. We had no toilet for six months!" he says.
They had first made it out again to France in April 2022, and they also replaced the shutters that first summer. Brick re-pointing and a new terrace has had to wait as they ended up spending double what they thought they might on the swimming pool.
"It cost €40k-45k, but we did go for a top-quality job, with add-ons like an electric pool cover and top-of-the-range filter system. It's great, but as soon as it was finished – in October last year, we had to cover it all off for the winter."
Other small problems have been wasp nests, Asian hornets and the time when they looked out of the window to see 15 cows had escaped from their farmer-neighbour's field. "I was terrified they were going to fall in the swimming pool," says Shirley, 60. "The neighbours helped to herd them away."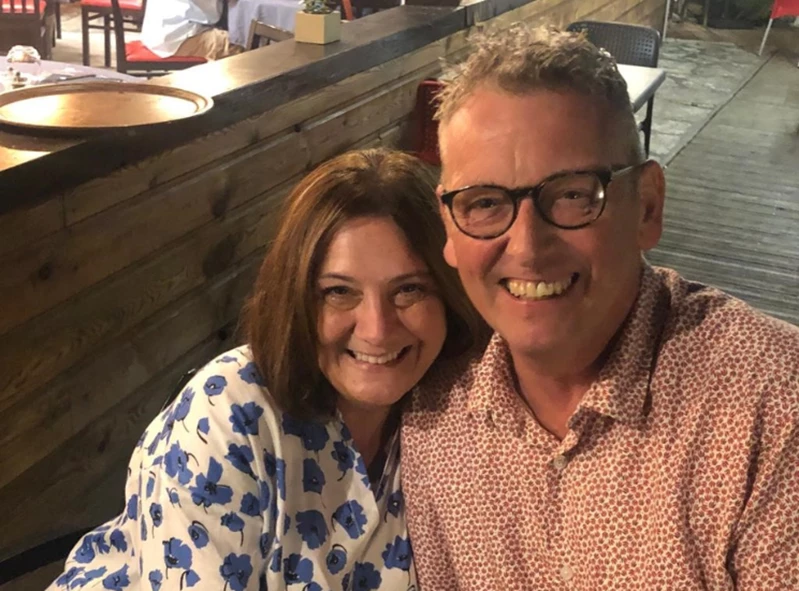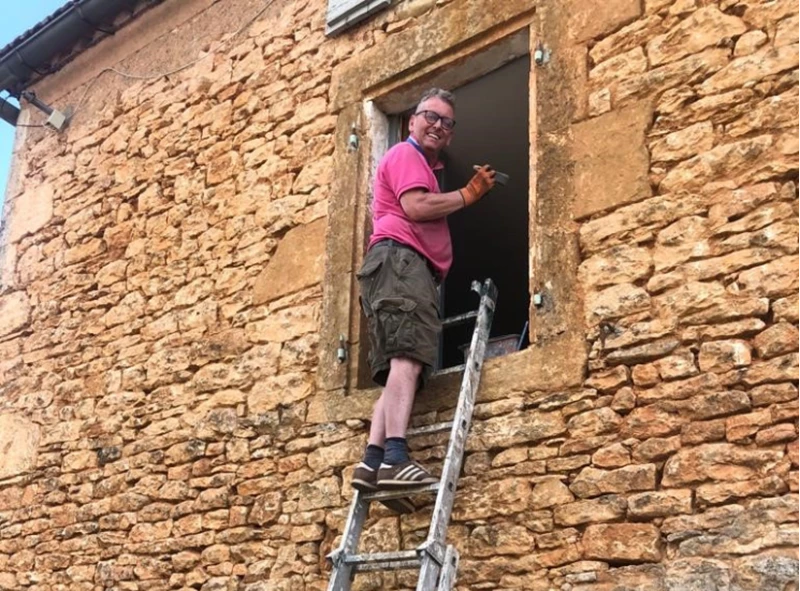 The rest of the time has been making the most of the fabulous property, now with three newly decorated guest bedrooms. "A lot of people have since jumped in that pool!" laughs Shirley. "We love it so much but nearly didn't see it, as it wasn't one of the list of five.
"When we were filming, we'd seen three homes properties and the crew thought I looked so glum that we had a bit if an emergency meeting. They said we need to get it right, what can we do? You didn't seem to mind the road being close by on one of those properties, so we are going to show you something else like that. Thank goodness they did!"
Read more
It had been a long journey to that property. "We'd seen so many other homes, on and off searching for over five years. We just couldn't find anything like this – we were at the end of our tether. So we are totally grateful to the TV team for finding it for us – they were incredible."
They are going to enjoy it for up to around 10 weeks a year until they retire. Shirley has an EU passport, but they have a lot going on at home, including their second grandchild, Myla, featured at the end of the programme.