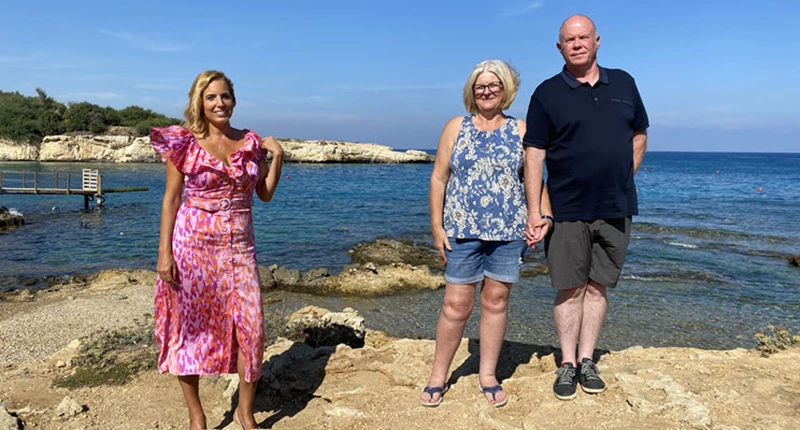 "Yes we love our new home – but it's not property three."
David and Fiona Bates from Somerset are looking to spend time in Cyprus, where David, a former Royal Navy diving instructor spent time for many years. Fiona had never been to the island but when they received an inheritance it was the push to look for a home. In November 2021 they flew out to eastern Cyprus with Jasmine looking for a three-bedroom property. The show concluded with them having their counter offer accepted on property number three, and tears …
Nearly two years have passed since then and when we catch up with David he says they've been happily enjoying their new home in Cyprus. But no, it wasn't the one they were going to buy in the modern complex. "The deal never went through on that property," says David, 60, who is still working full time in Somerset.
"There was an issue about the title deeds being issued. The boundary walls of the complex were in the wrong place. So the developer who built the house would need to move the walls – which would have cost €2,000 per owner. Of course that wasn't going to happen, so we thought long and hard about what to do. But in the end we pulled out. We didn't feel comfortable about buying something that wasn't regularised, legally."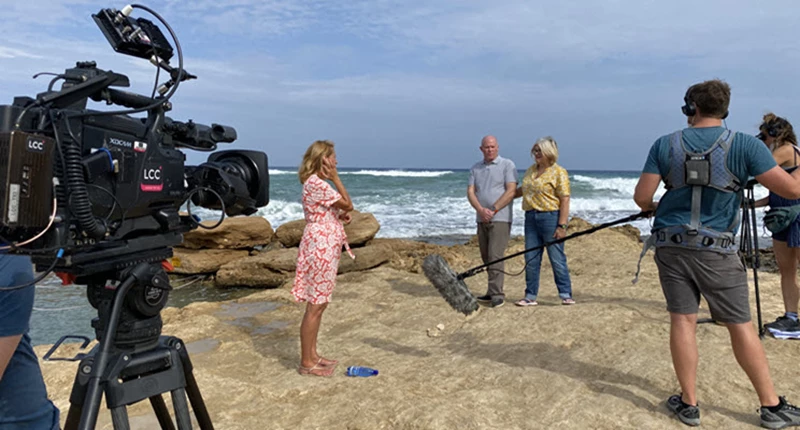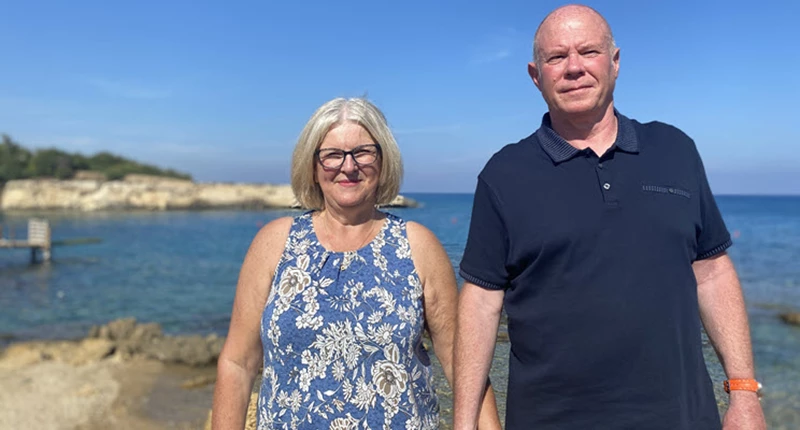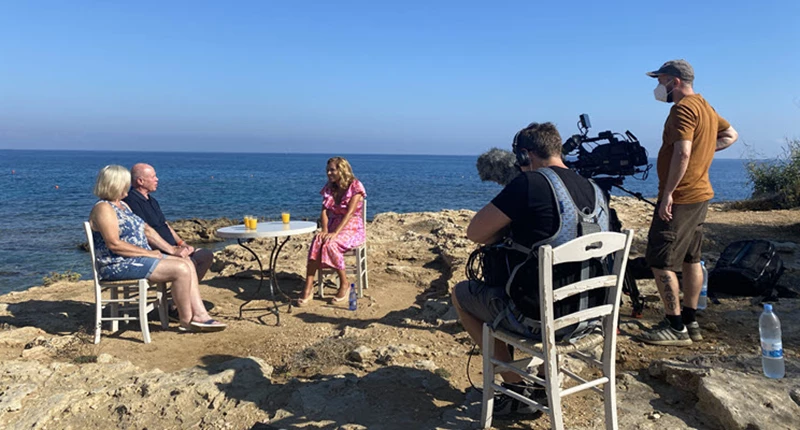 But the couple didn't stop looking for a property there. In November 2022, a year later, they completed on a different home – that came with title deeds. It's a two-bedroom apartment on the Great Kings Resort complex in Protaras. "It comes with a bigger communal pool and is nearer the sea," adds David. "It was a bit cheaper than the other property, though it's also a bit smaller inside."
The community fees are €600 per year.
That said, he says they have managed to fit six of the family in at one time – their daughter, husband and two children. "But it would be a stretch to fit all 11 of us – with our son – so it's not likely to be like The Waltons on holiday!" But they did enjoy celebrating Fiona's 60th there.
They love the complex and Fiona, 61, has been spending a month at a time out there. "It's great for her knee," he adds, mentioning that she's going to get a new knee soon – problems with it led to her retire. "I'm planning on giving up work in two or three years and maybe we'll spend eventually move out," he says. "I'm going to take up diving again there."
He also mentions they met another British couple looking to buy in the same area of Cyprus who were also filming with A Place in the Sun. Did they end up buying? Watch out for the episode over the next few weeks…