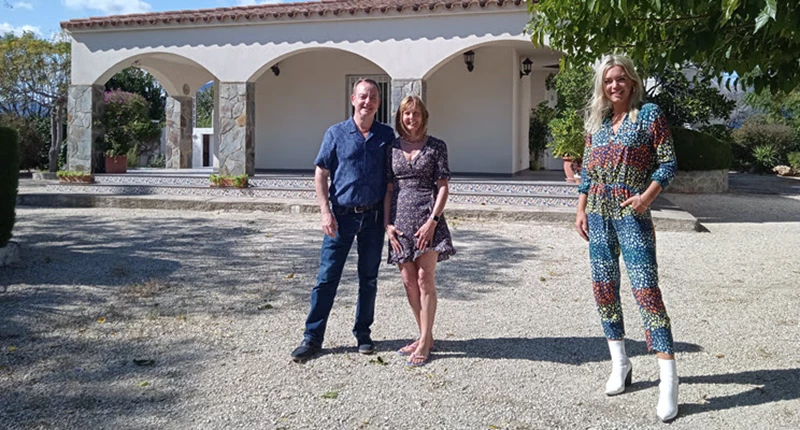 Karen and Peter from Liverpool cannot wait to find their dream holiday home in the stunning region of Tarragona in Catalonia. Keen eco enthusiasts they want a property that allows them to live off grid and also has enough space to accommodate their planned yoga retreat. Danni Menzies has a budget of £180,000 to line up 5 tempting options – but will the couple be impressed enough to buy one of them?
What happened next?
Watch our interview with Peter and Karen to find out what happened when the cameras stopped rolling. Did Danni find them their dream property? Watch the full chat below!
Tarragona
About the area
Tarragona is a province of the southern part of Catalonia (Cataluña). It is bordered by the provinces of Castello, Teruel, Saragossa, Lleida and Barcelona, and by the Mediterranean sea. Situated on the beautiful Costa Dorada (the Golden Coast), the province boasts a coastline of beautiful golden sand beaches, shallow waters and historical towns and cities. Tarragona is often referred to as being the capital of Costa Dorada.