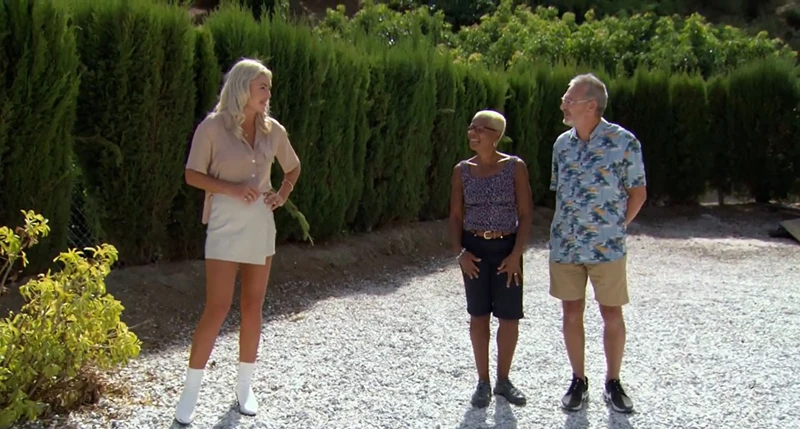 Recently retired Clover and Mark have decided after 30 years of living in Manchester it's time to find a new home and start a new life in the stunning white villages of Axarquia in Andalucia. With a budget of £300,000 Dannie Menzies has been tasked to find their new forever home. It needs to be a house that works for them and allow their adult children to visit frequently too. Danni has 5 superb private villas with pools and stunning views lined up but will any impress the couple enough to make a purchase?
White Villages of Axarquia
About the area
Axarquia lies on the eastern end of the Costa Del Sol, and its closest airport is Malaga, which is a 3 hour flight from the UK – then it's about an hours drive. It's the quietest part of the Costa del Sol, bordered by more than 30 miles of coastline to the south and mountains to the north and east which influence its sub tropical climate – and it's best known for its "pueblos blancos" or white villages, dozens of which are dotted amongst the hills and coastline of this stunning part of Spain.