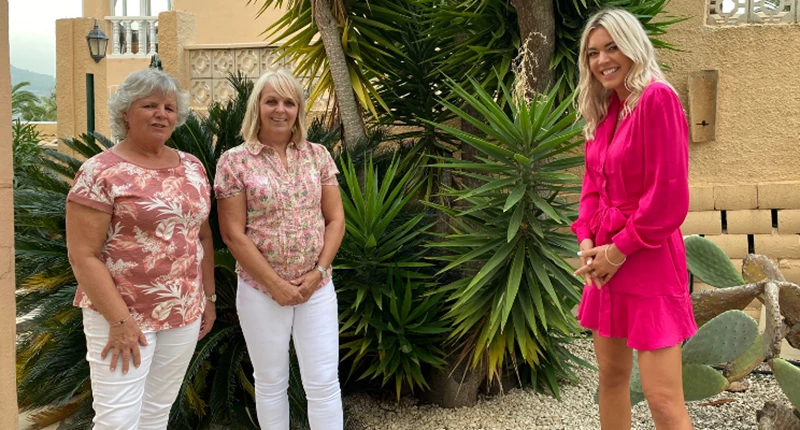 After eight years of planning, sisters Victoria and Gail are finally realizing their shared dream of buying a Spanish holiday home for both their families to enjoy, and they've called upon Danni Menzies to help them find the perfect property on the northern Costa Blanca. They have a combined budget of £260,000 to find a villa with all the space they need inside and out, and Danni has five great properties to show them, but will the sister double act, love any enough to make an offer?
Northern Costa Blanca
About the area
The Costa Blanca stretches across the eastern coast of Spain with over 62 miles of sandy beaches and rocky coves. This northern end has a fantastic combination of mountainous landscape - with cliffs and pebble beaches, and green and lush surrounding countryside. It's less touristy than other sections of the Costa Blanca, with towns like Altea and Moraira being amongst the more well-known spots but that are still relatively quiet with an authentically Spanish feel.