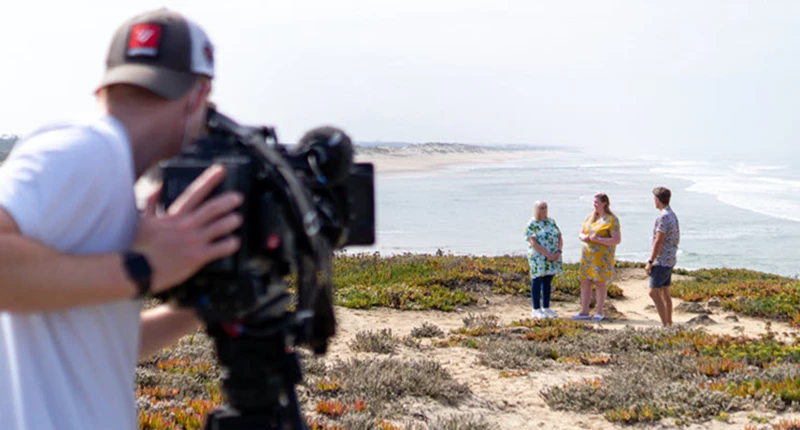 Gilly and her husband Andy have been holidaying in Portugal for over 25 years with their family. With retirement fast approaching for both of them, they believe that now is the right time to make a permanent move to the Silver Coast. As Andy was unable to travel, their daughter Kat has come along to lend a hand. Gilly and husband Andy have a budget of £210,000 (plus an extra £20,000 wiggle room) – let's see if Ben can use all his expertise to find them their dream forever home.
What happened next? We chatted with Gilly and Kat to find out what happened after filming of their episode ended!
Silver Coast
About the area
The Silver Coast of Portugal is a stunning stretch of coastline along the western side of the country, between Porto and Lisbon. We'll be house hunting in the north of the region, slightly closer to Porto where a direct flight from the UK takes two and a half hours. The Silver Coast has a temperate climate, with warm summers and mild, rainy winters. Typical temperatures of around 25-30 degrees Celsius can be expected in summer (during August), with the colder months of December to February dipping to 10-15 degrees.