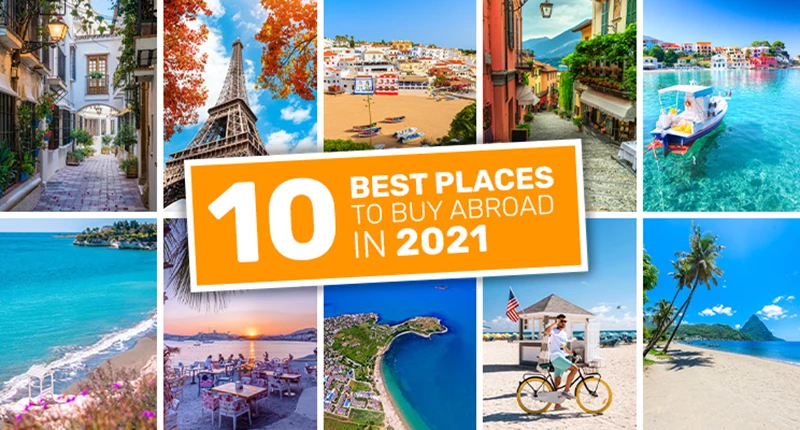 Welcome to our top Ten Best Places to Buy Abroad in 2021 index, our annual look at searches on properties across aplaceinthesun.com to see which countries and locations British buyers are most interested in when it comes to buying a holiday home or making a permanent move. One thing that does stand out is that we have bigger budgets than a year ago - the average spend across our top 10 is £205k. Most years our favourite locations don't change all that much - but of course 2020 was not like most years…
Read our updated Top 10 Index for 2022
Top 10 countries to buy a home abroad in 2021
1. Spain
No change at the top because neither a pandemic nor Brexit can dampen the attraction for the affordable property of the sun-drenched Costas. What has changed is that we want to spend more there - £156,091 rather than £128,231, on average.
The top five locations show little change either: Torrevieja, Estepona, Duquesa, Camposol and Villamartin. Find out more about why Spain makes the number one spot year after year here.
SEARCH FOR A PROPERTY FOR SALE IN SPAIN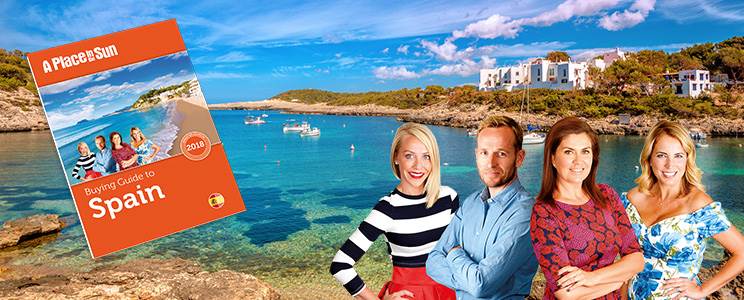 DOWNLOAD OUR SPANISH PROPERTY BUYING GUIDE
2. France
President Macron didn't make those Brexit negotiations very easy but we haven't fallen out of love with our nearest neighbour. It's again a solid second place. The average property search is a healthy £174,291.
Five in most demand are: Sauzé-Vaussais (in the Deux-Sèvres department of western France); Béziers in the Languedoc, Civray in the Vienne; Eymet in the Dordogne and Villefagnan in the Charente. We took a closer look at the most popular areas - read it here.
SEARCH FOR A PROPERTY FOR SALE IN FRANCE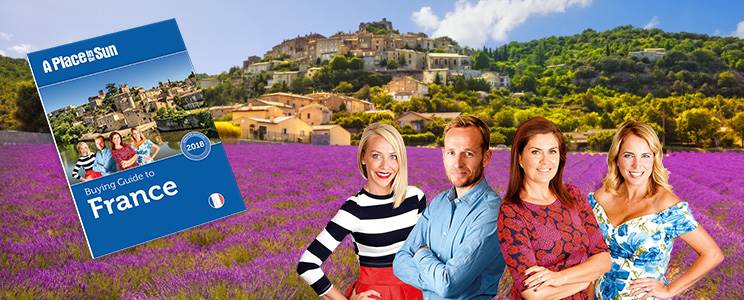 DOWNLOAD OUR FRENCH PROPERTY BUYING GUIDE
3. Portugal
This country's moment in the sun goes on with its double offering of tempting lifestyle and investment incentives. Typically we were looking at what to buy for £301,655.
Leading the way is the western Algarve hot spot of Lagos, followed by nearby Praia da Luz, Paderne, Porto de Mos - and Cabanas de Tavira over in the eastern Algarve.
SEARCH FOR A PROPERTY FOR SALE IN PORTUGAL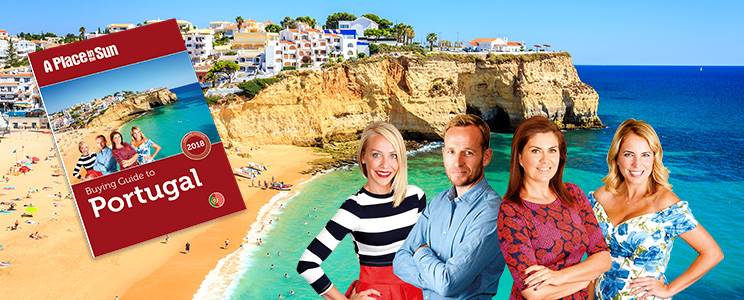 DOWNLOAD OUR PORTUGUESE PROPERTY BUYING GUIDE
4. Italy
Up two places on last year, Italy's allure has strengthened. Never mind the cities, we seek rural retreats in the centre or south of the country.
And forget the cheap wreck, we are keen to spend a generous £228,636 on a ready-to-go bolt hole in a quintet of beautiful locations: Calabria's Scalea, Tuscany's Bagni de Lucca, Ostuni in Puglia, Casoli in the Abruzzo or San Vito dei Normanni. Find out more.
SEARCH FOR A PROPERTY FOR SALE IN ITALY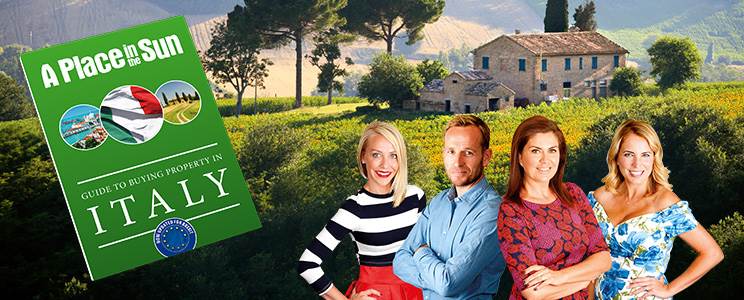 DOWNLOAD OUR ITALIAN PROPERTY BUYING GUIDE
5. Greece
In the same spot as last year, Greece really has become a firm favourite for property buyers for its stunning islands - Crete especially. Maybe we just love the authentic simplicity or hospitality?
The average budget of £255,157 is up considerably from last year's £160,326. The five most in-demand locations are all along the northern coast of Crete: Agios Nikolaos, Elounda, Adele, Apokoronas and Kokkino Horio. Find out more about the most popular places here.
SEARCH FOR A PROPERTY FOR SALE IN GREECE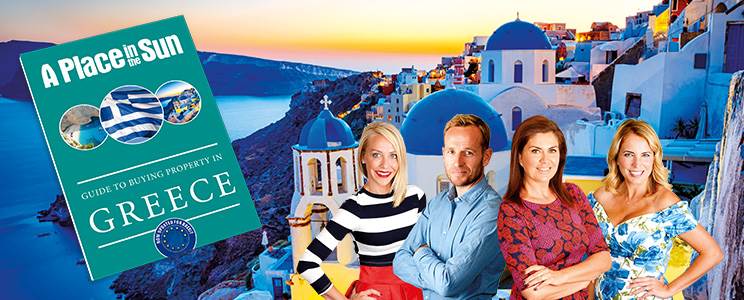 DOWNLOAD OUR GREECE PROPERTY BUYING GUIDE
6. Cyprus
It's fallen down the rankings two places - perhaps tarnished a little from the bad publicity around its golden visa scheme - but for many British buyers Cyprus is still a firm favourite.
We are generally looking for something at £235,538 - again, up on last year's average of £187,467 - and it seems we all want to be in the Paphos area: top searches are Chloraka, Coral Bay, Droushia, Agios Dimitrianos and Sea Caves.
SEARCH FOR A PROPERTY FOR SALE IN CYPRUS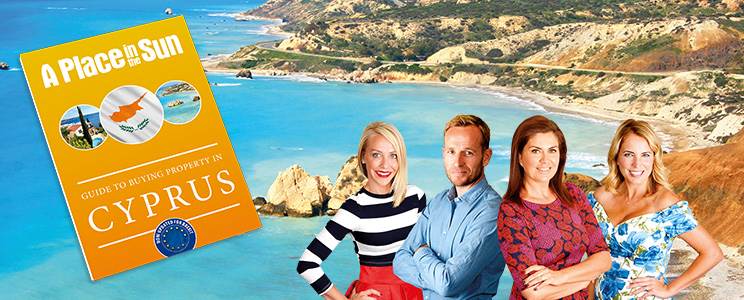 DOWNLOAD OUR CYPRUS PROPERTY BUYING GUIDE
7. Turkey
Still at number seven - and with no need to talk about Brexit changes - the affordability of this hugely diverse country continues to appeal. Your average budget of £111,149 goes a long way, and it's the resort areas of the southwest in demand: Ovacik, Altinkum, Hisaronu, Calis and Mahmutlar (Alanya).
SEARCH FOR A PROPERTY FOR SALE IN TURKEY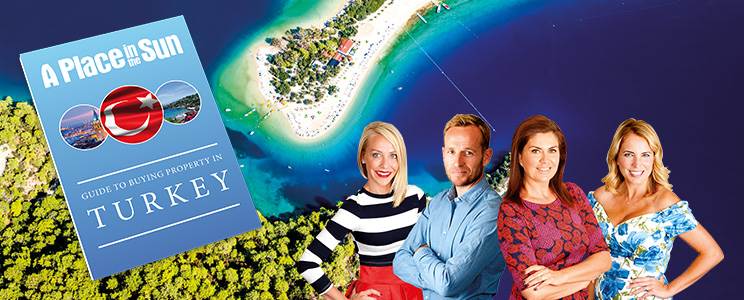 DOWNLOAD OUR TURKEY PROPERTY BUYING GUIDE
8. Bulgaria
Well this emerging eastern European nation has overtaken Florida in our index - and no doubt relative affordability and exchange rates have come into play there. It's even been back on in our TV series in recent weeks. Why? The typical spend is £54,163. On the wishlist are Veliko Tarnovo, Sveti Vlas, Polski Trambesh, Tryavna and Pavlikeni.
SEARCH FOR A PROPERTY FOR SALE IN BULGARIA
9. Florida
The strong US dollar, Trump factor and COVID have combined to dull the lustre of the Sunshine State but clearly a lot is going to change in 2021 that might alter its fortunes. The average property search is £228,543 and we are still in love with the old favourites of the Disney area: Davenport, Kissimmee, Reunion, Orlando and Lake Buena Vista.
SEARCH FOR A PROPERTY FOR SALE IN FLORIDA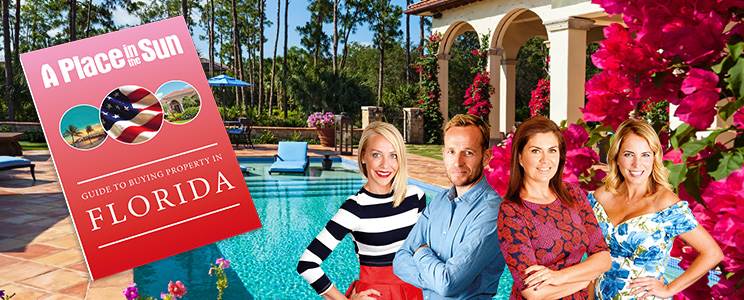 DOWNLOAD OUR FLORIDA PROPERTY BUYING GUIDE
10. St. Lucia
Couldn't we all do with a dose of the Caribbean? Delighted to welcome St Lucia into our index, and it's one of the most diverse, beautiful and easily reached islands from the UK. We are looking at winter-sun bolt holes for around £311,733, homing in on Gros Islet, Vieux Fort, Babonneau, Monchy and Micoud.