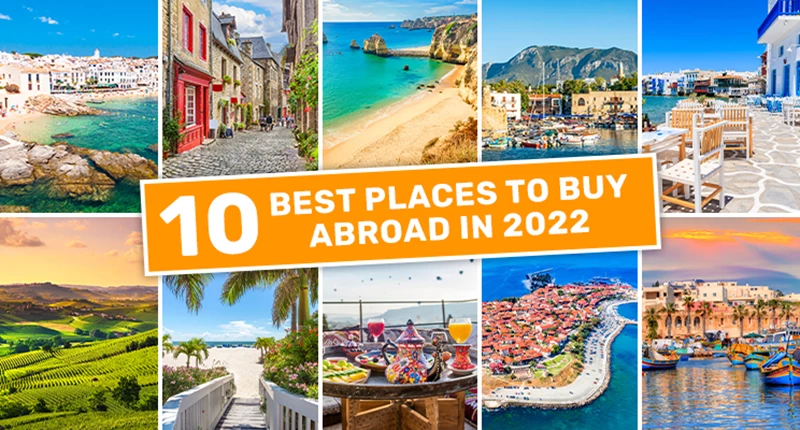 Welcome to our top Ten Best Places to Buy Abroad in 2022 index, our annual look at searches on properties across aplaceinthesun.com to see which countries and locations British buyers are most interested in when it comes to buying a holiday home or making a permanent move. We said it last year and we'll say it again, this has been an exceptional 12 months. But whilst there have been some noteworthy changes, we do love what we know, the top three remain the same top three as always. Plus you are spending more than ever…
Top 10 places to buy a home abroad in 2022
1. Spain
No change at the top – and let's just say Spain seems a lot more secure in this spot than Boris Johnson. In fact, property searches were up 27 per cent in 2021 over 2020, enquiries +34%. But the biggest surprise is that the average property enquiry price is £196,713 – up from £156,091. The top five locations are Torrevieja, Estepona, Villamartin, Marbella and Mojacar – no bombshell revelations there.
Explore  PROPERTies FOR SALE IN SPAIN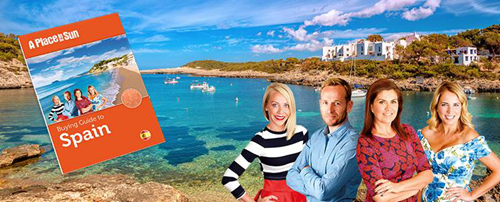 2. France
Solid and immutable as ever – it's France in second place. There's been a more modest increase in property enquiries – 19 per cent – and the average spend is up a soupçon from £174,291 to £181,888. But where are you looking? Again, no real curveballs in the favoured spots here: Béziers (Languedoc), Sauzé-Vaussais (Deux-Sevres), Eymet (Dordogne), Carcassonne (more Languedoc) and Villefagnan in the Charente.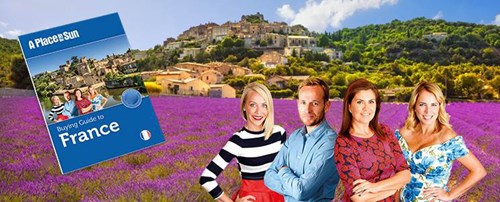 DOWNLOAD OUR LATEST FRANCE BUYING GUIDE
3. Portugal
Yes, we still have a long-running thing with Portugal - and, like France, inquiries were up 19%, year on year.  But we are looking to spend more in Portugal than anywhere else in our index: £339,639, up from last year's £301,655. It's the Algarve favourites in the top spots again too: Lagos and nearby Praia da Luz, Cabanas de Tavira (east) and Porto de Mos (Lagos area), showing that west is still best in your books.
SEARCH FOR A PROPERTY FOR SALE IN PORTUGAL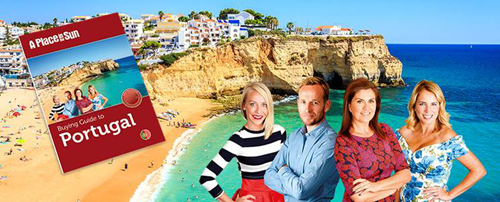 DOWNLOAD OUR PORTUGUESE PROPERTY BUYING GUIDE
4. Cyprus
Now some proper news – Cyprus moves up from number 6! It's leap-frogged Italy and Greece, with inquiries up a chunky 71 per cent. Maybe its relatively easy path to residency post Brexit has played a part?  Or its affordability? The average property enquiry is down from £235,538 to £221,429, and the top spots are Chloraka – just featured on our TV series – and Coral Bay, Sea Caves, Dasoudi (Larncaca) and Droushia.
Search PROPERTies FOR SALE IN CYPRUS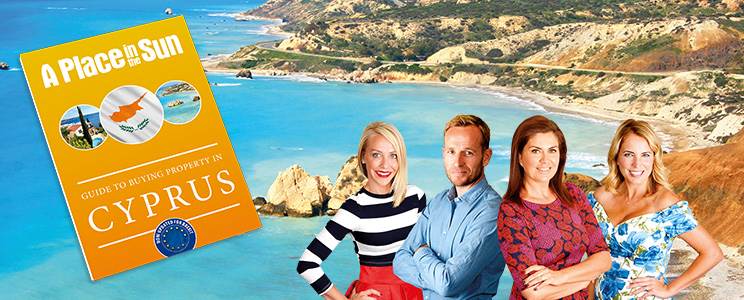 DOWNLOAD OUR guide to buying PROPERTY in Cyprus
5. Greece
Greece moves up one place this year, perhaps we hanker after the prospect of all those peaceful island locations and simple pleasures.  Enquiries are up 44% year on year but we have a little less to spend: £223,710 rather than £255,157. The usual locations always predominate – have the Agios Nikolaos, Elounda, Apokoronas and Plaka but we are rather excited to see the Ionian island Zante sneak into the list to break the Cretan monopoly.
Find A PROPERTY FOR SALE IN GREECE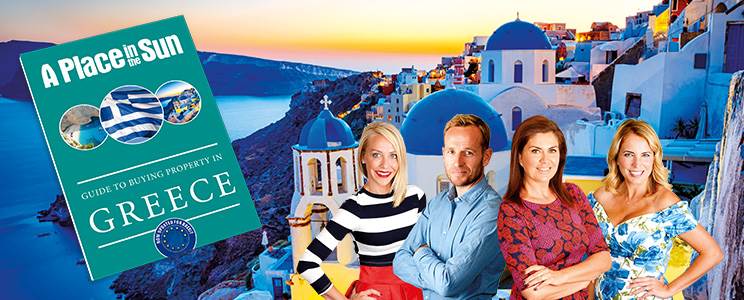 DOWNLOAD OUR GREECE BUYING GUIDE
6. Italy
Italy falls two places for no obvious reason, although with enquiries up 34%, it's certainly not falling out of favour, it's just that that the lure of the eastern Med seemed stronger in 2021. You typically had £207,051 to spend – less than last year's £228,636. The hot spots are a wonderful mix of Italian favourites: Tuscany's Bagni di Lucca, Puglia's Ostuni, Calabria's Scalea, Abruzzo's Caramanico Terme. Loving the fact that Sicily edges in there with Cianciana. 
SEARCH FOR  PROPERTies IN ITALY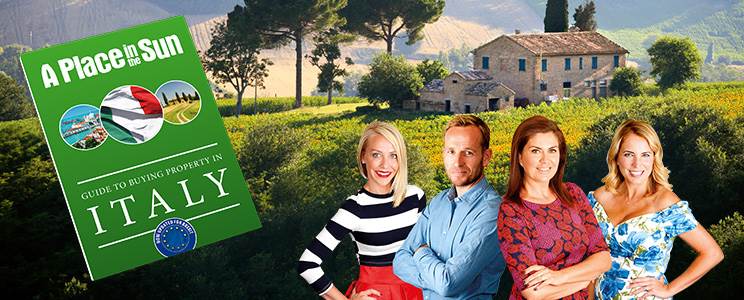 DOWNLOAD OUR Buying guide to Italy
7. Florida
Bearing in mind we couldn't even fly there for most of the year, Florida does pretty well to jump two places up the list (in 2020 it was pretty tough too…). That we are seeing a return of pent-up demand is without doubt: property searches were up an impressive 110% year on year. Looks like you have been saving up your US dollars too: the average search price is up from £228,543 to £321,823. In-demand locations hasn't changed much: Kissimmee, Davenport, Orlando, Reunion and Winter Garden are all central Florida stalwarts.
SEARCH FOR A PROPERTY FOR SALE IN FLORIDA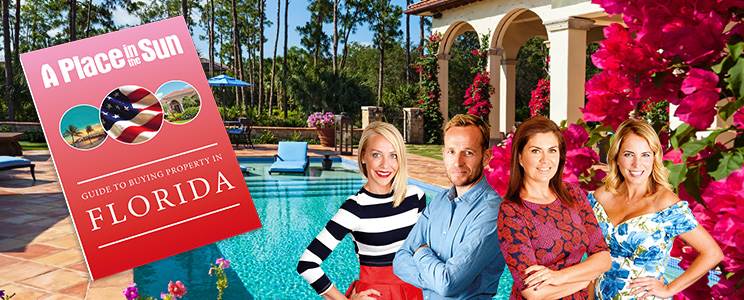 DOWNLOAD OUR FLORIDA PROPERTY BUYING GUIDE
8.  Turkey
Just one place down in this year's index, Turkey remains a popular location for its affordability. Enquiries were up 29%, and the average spend is £124,068, up a notch from £111,149. This goes a long way in the southwest coast resorts of Altinkum, Ovacik, Mahmutlar, Kargicak and Çalis.
SEARCH FOR A PROPERTY FOR SALE IN TURKEY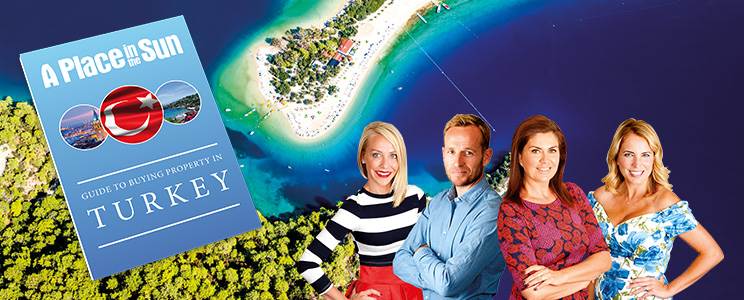 DOWNLOAD OUR TURKEY PROPERTY BUYING GUIDE
9. Bulgaria
Also down a place, this is another hit for its affordability – the average enquiry price was £46,626, even less than last year's £54,163. Property searches were up 31%, year on year. Interest was focused on Sveti Vlas, Veliko Tarnovo, Dryanovo, Elena and Tryavna. 
SEARCH FOR A PROPERTY FOR SALE IN BULGARIA
More
10. Malta
Back in the game! Malta has pushed out St Lucia for our number 10 slot, possibly because of travel restrictions or a swing back to locations closer to home. Enquiries were up 27 per cent, and the budget £319,579. Interest was focused on St Paul's Bay, Mellieha, Mosta, Sliema and St Julians, all in the busy north of the island.