Download our Free Guide to
Spain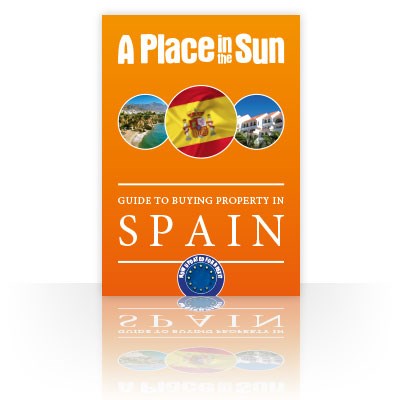 A Place in the Sun produces a series of free educational guides on buying property abroad to help you make your dream become a reality - safely.
So if you're thinking of buying a property in Spain, then download our free detailed guide to buying a property in Spain, sponsored by HomeEspaña, a leading agent covering the Costa Blanca and Murcia.
What's in the Spanish Property Guide?
Within our guide, you'll find all the information you need to help you with your purchase.


The Spain Buying Guide includes a briefing on the main points to consider during the process of purchasing your property, what costs you can expect to pay and when, and information about other services you'll need to consider and ways to save money. 


There's an explanation of the popular areas to buy a property in Spain, including; Balearic Islands, Canary Islands, Costa Blanca, Costa Calida, Costa de Almeria, Costa del Sol, Granada.


Living permanently in Spain – if you're thinking of living in Spain permanently then now is a good time to make the move and acquire residency rights.
We hope our buying guide to Spain will inform, enlighten and set you on your way!
Download Guide here
---
By downloading this guide, you agree to be contacted by the guide's sponsor, and by A Place in the Sun. You will be able to opt out of each type of email communication you receive by clicking the 'Manage your subscriptions' link at the bottom of the email.