Download the new Buying Guide to Spain
for 2018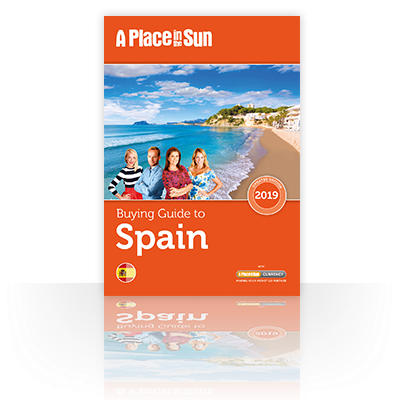 Thinking about buying a property in Spain in 2018 but not sure where to start? Our essential buying guide has it all from the type of homes each region has to offer through to the buying process.
Free to download, the guide examines:
- The main property-buying regions in Spain showing how far your money will go
- What to expect from your lawyer & mortgage provider - including key considerations
- Building surveys, purchase taxes, retirement & inheritance planning
- Success stories from those who've bought a property in Spain
- Spanish healthcare, schools & education and wills
- Plus many other factors...
Independently researched with insight from A Place in the Sun's property hunters Amanda, Jasmine, Jonnie and Laura, the guide will arm you with essential information and point you in the direction of professionals who can help.
Get your free copy by filling out the information fields on the right-hand side of your screen!
Download Guide here
---
If you want to know more about how we store, secure and use your personal data, including website cookies, please take a look at our Privacy Policy.
Thank you for downloading the Buying Guide to
We've sent you an email with a link to your guide so that you can read it anytime, or please click here to get your guide now which you can print or save to your computer.