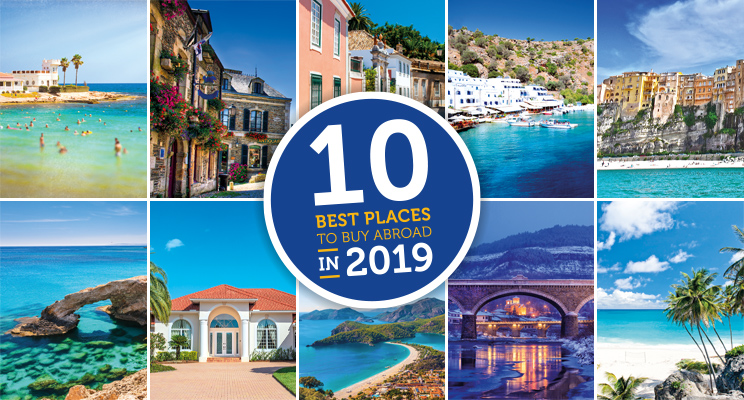 Welcome to our Top Ten Places to Buy Abroad in 2019 index, the issue that brings to you the latest update on the most in-demand locations for property hunters on aplaceinthesun.com. Has Brexit changed where you want to buy and how much you want to spend? Has the exchange rate made you cast your net wider for affordable properties? We have some definitive answers for you. 
So how do we do this? Our data analysts have looked at where the most searches are occurring among our thousands of listed properties and also page views on aplaceinthesun.com and collated the results to provide our latest rankings. After a few years of relatively little change in the favoured locations, we can report there's been more movement than usual.
View our previous report here - Top 10 Best Places to Buy abroad in 2018
Top 10 countries to buy a home abroad in 2019 (in order)
Spain - no change
Our favourite property-buying destination continues to tick the boxes for those seeking a new life in the sun as well as an easily reached holiday home hotspot. At 2018's property exhibitions it was clear that Brexit had not put off permanent moves to Spain and there's very much a "do it now or never" mentality.
With the average property search up a little from £117,131 in 2017, this perhaps shows how the property prices in the Spanish Costas have begun to rise in the past year, but it's still a relatively low figure compared with Portugal, for one.
The top five locations in Spain for buyers are headed up by Torrevieja on the southern Costa Blanca; Camposol in Murcia; Estepona on the Costa del Sol; Villamartin on the southern Costa Blanca; and Murcia's Condado de Alhama, another golfing resort.
SEARCH FOR A PROPERTY FOR SALE IN SPAIN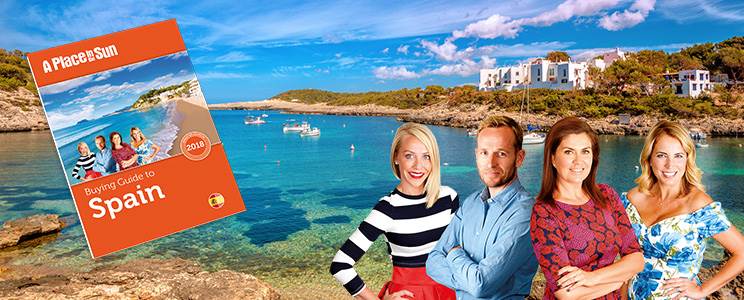 DOWNLOAD OUR SPANISH PROPERTY BUYING GUIDE
France - no change
Our nearest neighbour, France, is always a firm number two. Such a different proposition to Spain – buyers hardly ever cross over between the two – and hard to beat for village life, affordable and charming properties and easy access. It is interesting to note that leading agents such as Leggett report that buyers seeking full-time/retirement homes slightly dropped off in the pre-Brexit year, while those seeking holiday homes were very active indeed.
For aplaceinthesun.com, the average property search price was pretty much the same as a year before: £137,741 was the figure for 2017. So we haven't really altered our budgets, but maybe we are compromising on space or location. Yet in many areas of France, £137,000 goes a long way, including in Brittany, where one of the biggest increases in demand was noted across our index in Morbihan, the area north of Nantes. 
SEARCH FOR A PROPERTY FOR SALE IN FRANCE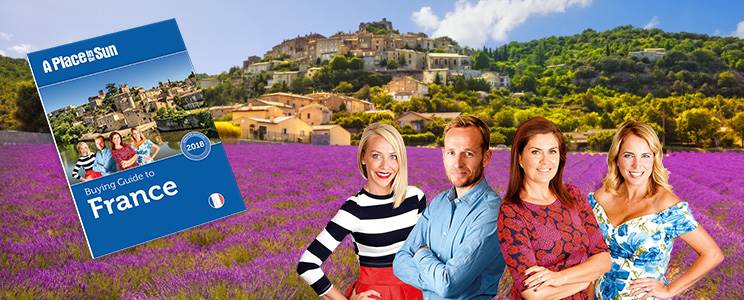 DOWNLOAD OUR FRENCH PROPERTY BUYING GUIDE
Portugal - no change
Wonderfully laid-back, friendly and offering great tax benefi ts of late, Portugal is a firm number three in our index – again. It's not the budget option, with a typical property search price above £220,000, but it seems that people with bigger budgets have begun to embrace it. The average search has jumped in a year from £156,871 in 2017. This figure could also reflect a greater appetite for a full-time move to Portugal that we have been seeing at our property exhibitions and anecdotally from agents. Residency is quick and easy to obtain (pre-Brexit, at least) and the lifestyle rates well for affordability.
SEARCH FOR A PROPERTY IN PORTUGAL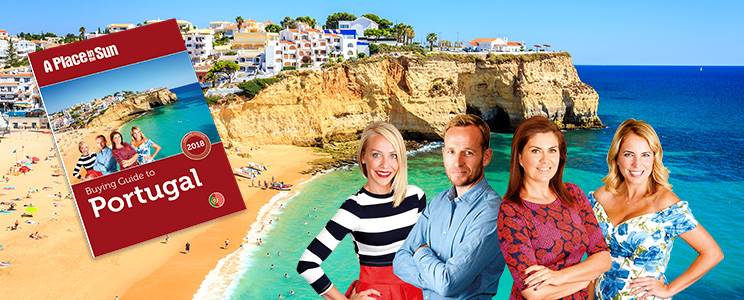 DOWNLOAD OUR PORTUGUESE PROPERTY BUYING GUIDE
Greece - up 2 places
Well, Greece is on the up. Mamma Mia! Never mind the debt issues, Greece is still where many of us want to enjoy the lifestyle and make the most of those burgeoning tourism figures by renting out property. Crete is flavour of the year, mainly because of the volume of properties available compared with other smaller islands, the greater availability of flights and general amenities. Agios Nikolaos is followed by Elounda (both northeast coast), then Apokoronas (close to Chania), Neapoli (Crete) and Kerkyra (Corfu). The average budget has varied little, up by just under £5,000 in a year.
SEARCH FOR A PROPERTY FOR SALE IN GREECE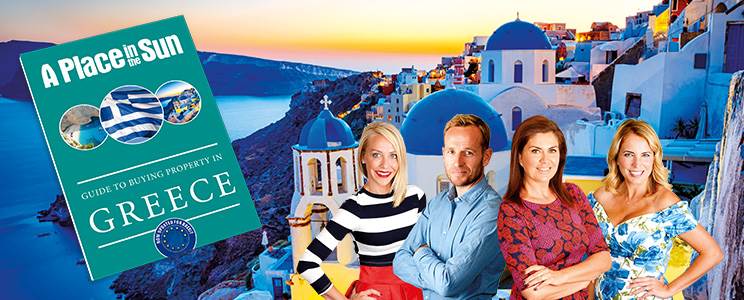 DOWNLOAD OUR GREECE PROPERTY BUYING GUIDE
Italy - down 1 place
From the packed Italian seminars at our Birmingham exhibition, it became clear that our appetite for the Bella Vita is still strong, with many people wanting to move there full time. Its proximity along with that famed hospitality and a raft of beautiful historic stone houses ripe for renovation has helped it to stay above Florida in our rankings.
So how much do we spend on property there? Quite a bit less than a year ago, maybe taking into consideration that exchange-rate loss: the average property search figure last year was £254,095. Demand is much less focused in one region than Portugal, but Italy offers many tempting regions with very different landscapes, cultures and cuisines. Affordable beach homes are king, with Calabria's Scalea at the top, followed by the enduringly popular Tuscany (Fivizzano, Chianni and Licciana Nardi) and the more sun-drenched Ostuni in Puglia in the heel of Italy at number five.
SEARCH FOR A PROPERTY FOR SALE IN ITALY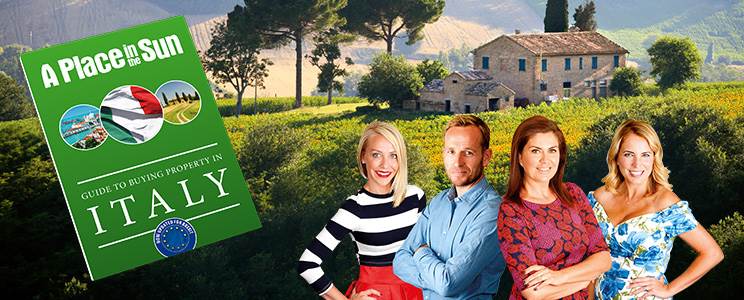 DOWNLOAD OUR ITALIAN PROPERTY BUYING GUIDE
Cyprus - no change
Cyprus is an island on the up economically but has stayed at number six in the top 10. It still remains popular and interest is still firmly focused around the British heartlands of the Paphos region: Peyia, Paphos, Kato Paphos, Tala and Chloraka. The average property search price has increased from £133,583, echoing the fact that property prices are rising on the island, though not necessarily back to their 2007 peak in the Paphos region.
SEARCH FOR A PROPERTY FOR SALE IN CYPRUS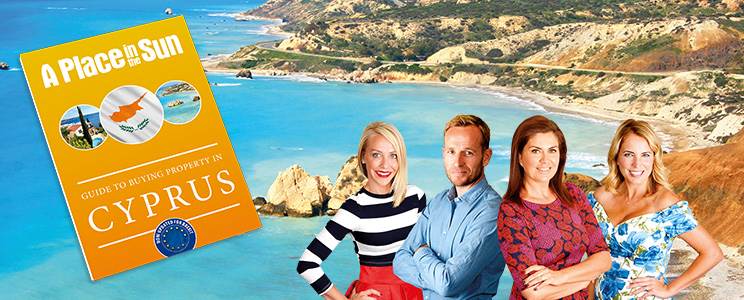 DOWNLOAD OUR CYPRUS PROPERTY BUYING GUIDE
Florida - down 2 places
Year-round sun, golf, beaches and a great Anglo-friendly service culture – Florida never fails to be in our top ten places to buy abroad. The property market is buoyant with prices moving upwards in the popular areas and your budgets are also going up – £385,178 is a sizeable increase from the £206,705 average of last year. 
And the hotspots? It seems all about the tourist hubs of central Florida: theme parks, shopping malls, golf courses, top sporting facilities and some vibrant business hubs too, these days. The top two locations, Davenport and Kissimmee, are the core short-term rental zone areas. Many of you want to take advantage of those record tourism levels in Florida, while Orlando (city), the master-planned community of Reunion and the classy Windermere are your other favourites.
SEARCH FOR A PROPERTY FOR SALE IN FLORIDA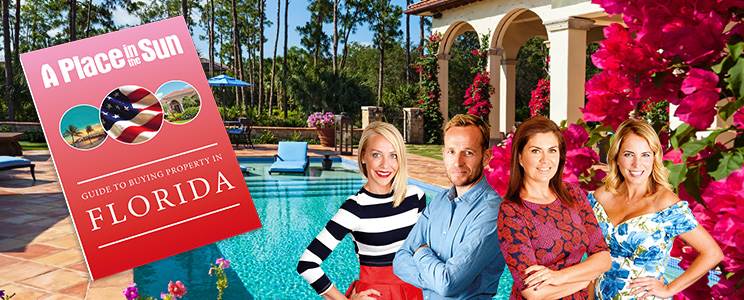 DOWNLOAD OUR FLORIDA PROPERTY BUYING GUIDE
Turkey - up 1 place
Turkey is back. Perhaps helped a little by being the one place in our index with a currency that has fallen against the pound. Your love of the areas around Fethiye – the port town with great beaches and a sizeable British community – is still strong. The hotspot areas around it are Ovacik, Hisaronu, Uzumlu and Calis, with Yalikavak on the Bodrum peninsula in fifth place. Spending has also increased, with the average property search up from £83,080. Affordability is still a key driver for British buyers.
SEARCH FOR A PROPERTY FOR SALE IN TURKEY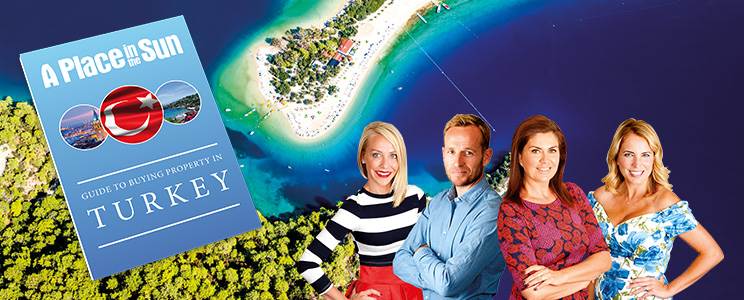 DOWNLOAD OUR TURKEY PROPERTY BUYING GUIDE
 Bulgaria - new entry for 2019!
Bulgaria is back, too! Well, it has been slowly returning over the past couple of years so this not a complete surprise. But this really is a price-driven market, with the average property search figure almost half of the £58,582 of a year ago. Interest is most strong not in a seaside town or a ski resort but in the inland province of Veliko Tarnovo, based around a city of the same name, the cultural centre of northern Bulgaria. This is followed by Dryanovo, Pavlikeni, Polski Trambesh and Elena.
SEARCH FOR A PROPERTY FOR SALE IN Bulgaria
 Barbados - new entry for 2019!
Clearly, not everyone's budgets have shrunk in the pre-Brexit era. Our favourite Brit-centric Caribbean island, Barbados, has sashayed back into our "Top Ten Places to Buy" list with interest focused on the hotspots of the Platinum (west) coast: Westmoreland, Holetown, Sandy Lane, Mullins [beach] and then Speightstown, a little further north up the coast and growing in popularity. We should add here that a few £1 million searches have perhaps skewed the average search figure here. Last year's £343,359 is perhaps nearer the typical budget.