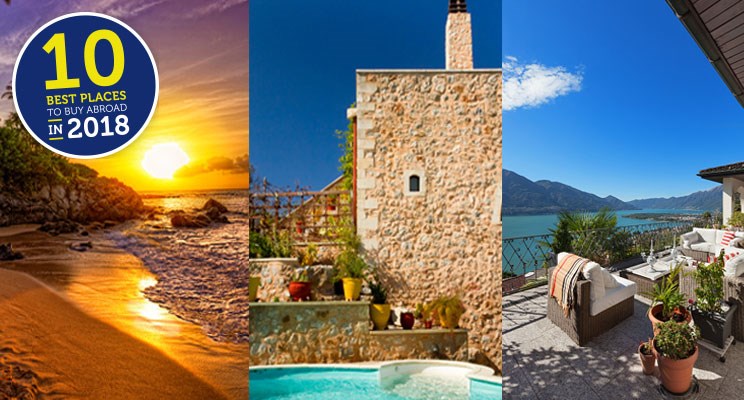 Welcome to our latest Ten Best Places to Buy Abroad index. It's the definitive barometer to where most of you are looking to buy a home abroad in 2018.
How do we achieve these rankings? We have analysed the traffic on our website, aplaceinthesun.com, and the property searches that are made throughout the thousands of property listings on our site. We have also looked at the online advice features and buying guides you are looking at too.
So where do most of you really want to buy? Regular subscribers will be pretty familiar with our list, although there has been a bit of mid-table movement. In the past year our top five have remained unchanged, yet in recognition of our increasing concerns for political stability and security has pushed Cyprus, Greece and Malta above Turkey this year.
But we are very happy to welcome Croatia into our index for the first time for many years - who would have thought that a fantasy TV series – Game of Thrones – could have quite such a dramatic influence on a country's popularity?
Top 10 countries to buy a home abroad in 2018 (in order)
Spain
Spain remains our favourite holiday home destination by some stretch and the market has picked back up at an impressive pace over the past year. Buyers dropped off for a couple of years, but they are very definitely back with a vengeance, and post-Brexit, there seems to be strong demand to move there permanently sooner rather than later. The pound might be down a bit, but nothing can change the fabulous lifestyle and climate - and affordable properties – that Spain offers.
So what is hot and what is not? This year affordability is, inevitably, the big driver and so the lower cost locations of the southern Costa Blanca occupy our top three Spanish locations - Torrevieja, Villamartin and Camposol. Yet fashionable Marbella and Estepona are also up there (see our interview with celebrity plumber, Charlie Mullins) along with a good helping of Almeria: Mojacar, Bedar, Arboleas and Albox are all in the top ten. 
But topping our fastest rising in popularity locations this year is Lanzarote, a great option for some cheap winter sun. Southern Spain also features strongly, with Andalusia's Granada, Cordoba and Almeria on an upward trajectory. Ibiza is even in there too – this Balearic island is still having a moment. 
search for a property for sale in Spain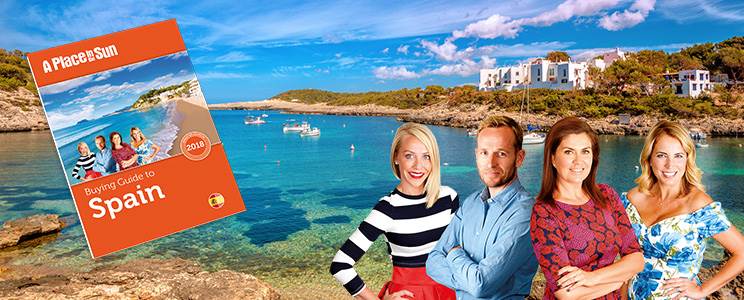 download our Spanish property buying guide
France
Buying a home in France is rarely been just about the money - although it is still temptingly affordable in many regions - but that alluring Gallic lifestyle.  And you are spoiled for choice in the largest nation in Western Europe – and the most visited country in the world – whether you are seeking sun, mountain, rolling hills or chic cities, and with several distinct climates, from Maritime in the west and north-west, to Mediterranean in the south-east, while the mountain ranges of the Alps, Pyrenees and Massif Central have their own microclimates.
The hot spots this year are dominated by some old favourites in the south-west: the Dordogne, with its lovely villages and cuisine, the Charente and also the Haute-Vienne. But there's also some Brittany (Cotes d'Armor) and Languedoc (Herault). Interesting that Brittany's Finistere also appears in our list of top movers, along with the Auvergne's Cantal – affordability is possibly the biggest tick box there.
search for a property for sale in France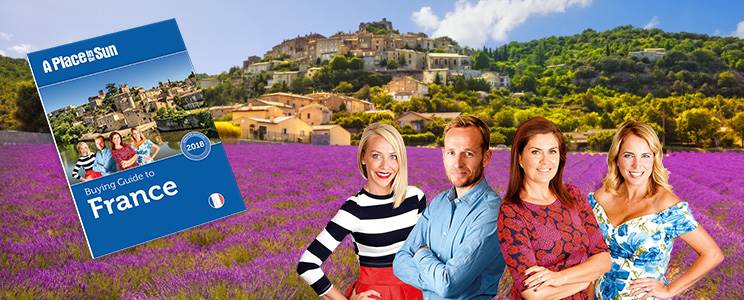 download our French property buying guide
Portugal
Portugal is having a good year and is very firmly in our third highest spot. It's a friendly, laid-back and also very affordable country and its capital Lisbon is especially fashionable right now (in fact Madonna has bought a home in nearby Sintra), and its second city of Porto in the north also one to watch. Madeira is also on the move upwards, as a European alternative to the Caribbean. It is also interesting to note that a destination on the Silver Coast is one of our biggest movers: Pedrogao.
The Algarve remains the major draw for British buyers in Portugal by some stretch, and our buyers' most popular locations are there – Lagos in the west, the long-time favourite resorts of Albufeira and Vilamoura, Loule in the "Golden Triangle" and Tavira in the Eastern Algarve.
search for a property in Portugal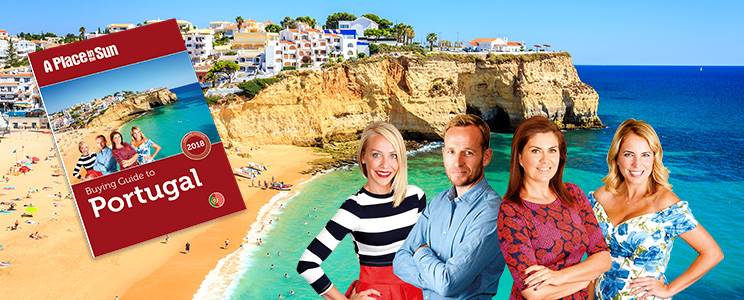 download our Portuguese property buying guide
Italy
Whether it's a Tuscan farmhouse, Sardinian villa or an apartment with views of Lake Como, we find it hard to resist Italy. George Clooney, Helen Mirren, Sting, Ed Sheeran and our own Amanda Lamb are amongst those who have found this to be true and bought a home there.
Not surprisingly this historic and effortlessly stylish nation that remains firmly one of our top five second home locations. A vast choice of ancient hill-top towns, medieval cities and characterful farmhouses are now within easy reach thanks to low-cost airlines (not just Ryanair!), and are now more affordable: property prices are still sluggish as the country has been slow to emerge from the global downturn.
However this is beginning to change, and prices are showing signs of recovering in the cities especially. Milan and Venice are definitely on the up in 2017.
search for a property for sale in Italy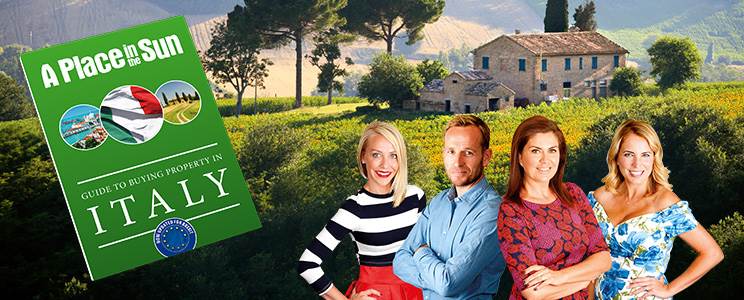 DOWNLOAD OUR Italian PROPERTY BUYING GUIDE
Florida
Warm weather all year, the best children's entertainment on the planet, competitive year-round flights, an exciting, English-speaking culture: what a wonderful option is Florida for your holiday home, retirement or permanent emigration. And it still offers nicely sized homes and villas that are inexpensive by international standards.
For many, buying a holiday home in Florida is a no-brainer given it's only eight hours away, with a blissfully warm Caribbean climate, first-world economy and infrastructure. It's not just about Disney or theme parks, or even golf, but also boating, fabulous beach towns, cultural cities (yes, really) and great sporting facilities. The quality of life is hard to beat. Florida attracted a record 105 million tourists in 2015 meaning there are great opportunities to rent your property out to holiday-makers, whether New Yorkers, Canadian snowbirds or northern Europeans.
SEARCH FOR A PROPERTY FOR SALE IN Florida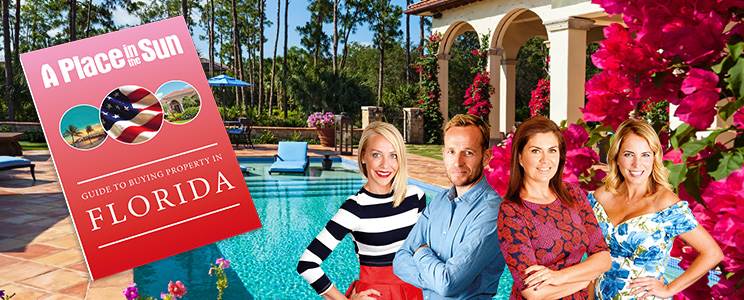 DOWNLOAD OUR florida PROPERTY BUYING GUIDE
Cyprus
To outsiders, it might seem as if Cyprus had a rocky time over the past five years, but the bailout has now finished and the country didn't even need it all in the end! But with plenty of sun and regular flights, international buyers have not been deterred in the meantime. British buyers are attracted to the Med's largest island for the fantastic climate with benign winters, ancient history, a long-established tourism infrastructure and reassuringly British practices.
English is widely spoken and familiarity of the legal system are two big pluses. Decades of British rule have also left an instantly recognisable legacy: the scarlet post boxes, driving on the left, and a great warmth towards UK visitors. Around 65,000 British people live there permanently, whilst non-EU investors are drawn by Cyprus's "golden visa" scheme offering residency permits with new property purchases of €300,000 or more.
The biggest hotspots among British buyers are reflected in our data shown on the left – the area around Paphos, an attractive harbour, resort and UNESCO World Heritage site on the south-western coast, is very popular.
SEARCH FOR A PROPERTY FOR SALE IN Cyprus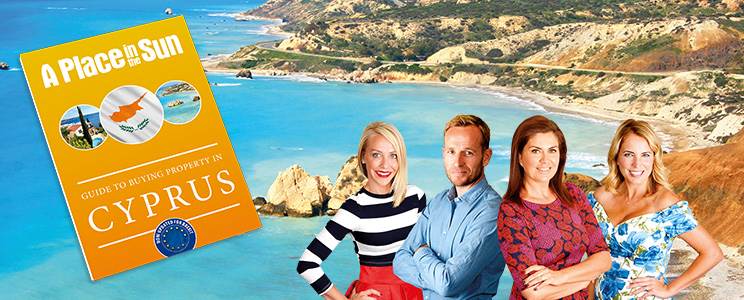 DOWNLOAD OUR Cyprus PROPERTY BUYING GUIDE
Greece
Dozens of beautifully unspoiled islands fringed with quaint little harbours and topped with dazzling white-washed houses looking down to aquamarine waters. What's not to like about the Greek Islands?  We all know about Greece's hefty debt levels – and that certain woes are far from over – but tourism has never really dipped for long, and the foreign property buyers have been back to those islands that offer an alluring cocktail of stunning beaches, ancient history and authentic fishing villages.
Prices down by 30 percent in many locations have helped draw cash buyers (mortgages are not available), and the low threshold of Greece's "golden visa" scheme (€250,000) has attracted non-EU investors to islands such as Rhodes. The recession has seen off the building of large holiday home developments but there are ongoing improvements in the flights to the islands – easy access is key for holiday rental properties.
SEARCH FOR A PROPERTY FOR SALE IN Greece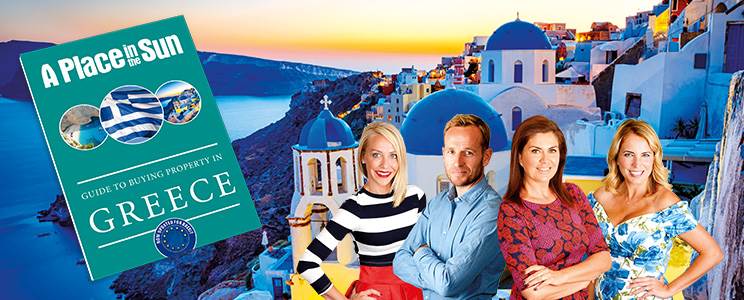 DOWNLOAD OUR Greece PROPERTY BUYING GUIDE
Malta
The little island of Malta remains a stalwart of our Top Ten Best Places to Buy Abroad and appears at number eight in 2018 – its highest spot ever! It's clearly a good year for Malta – Valetta is European City of Culture for 2018 and healthy tourism there is good news for rental returns. Malta may only be 17 miles long and nine miles wide but with a population of 400,000, it's clearly popular place to live.
It's not just the Mediterranean climate, beautiful historical towns and villages – including three UNESCO world heritage sites – sophisticated amenities and beaches – there's also the stable government, a buoyant economy, benign tax regime and established property market. It's also got a vibrant e-gambling community, that makes it attractive for relocation and also investment.
For British buyers – a good few of whom are retirees – the ubiquitous usage of the English language is attractive, as it makes integration easier, and the Malta Retirement Programme where income is taxed at a flat rate of 15 percent.
SEARCH FOR A PROPERTY FOR SALE IN Malta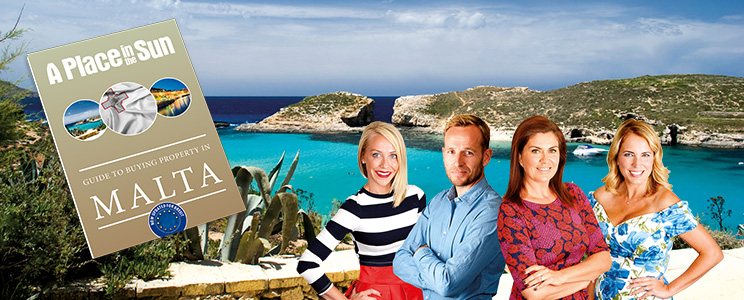 DOWNLOAD OUR malta PROPERTY BUYING GUIDE
Turkey
Wonderfully diverse and a very naturally beautiful country, Turkey remains in our Top Ten Places to Buy. Of course, security worries and also President Erdogan's style of government has deterred some people from visiting and indeed investing, yet a few intrepid investors are heading back and Turkey still remains an alternative to the Spanish Costas for coastal properties well under the £100k threshold.
The latest figures show that Turkish property sales to foreign buyers have risen 75 percent year on year. Istanbul is the most popular location, followed by Antalya on the south-west coast. The top five buyer groups (in order) are Iraqi, Saudi, Kuwaiti, Russian and then British (4.6 percent).
Why go? Affordable local produce, labour costs, healthcare, education and property taxes are all low; the winters are much warmer than the UK's – at least in the southern seaside areas and especially at the Antalya end.
SEARCH FOR A PROPERTY FOR SALE IN Turkey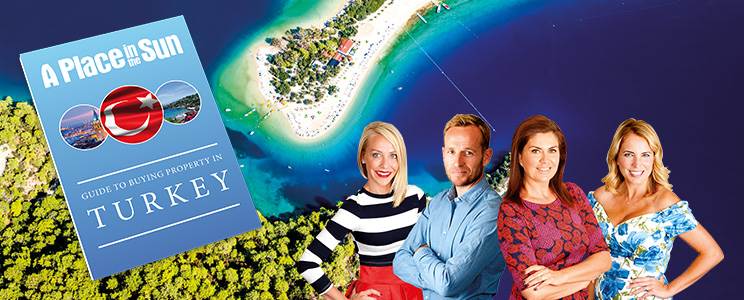 DOWNLOAD OUR turkey PROPERTY BUYING GUIDE
 Croatia
It is fair to say that Croatia is having a bit of a moment. The flavour of the month for fi lm location scouts (for its competitive rates), it's playing host from everyone from James Bond (aka Daniel Craig) to Meryl Streep, Colin Firth, Pierce Brosnan and the rest of the cast of Mamma Mia 2. This summer many of us have headed to Dubrovnik to check out the real locations of the hit fantasy TV series, Game of Thrones.
The bottom line is that tourism is booming in the part of former Yugoslavia that includes the beautiful Dalmatian coast, the elegant historic city of Split and the many islands reached by ferry from it, and a haven for yachties.
It's actually two of the most fashionable islands that account for four of our top five most popular search locations in Croatia – Brac and Hvar. Less touristy than Hvar, Brac is famed for its creamy white limestone and also the photogenic spit of golden sand that is Zlatni Rat on one end of it.
SEARCH FOR A PROPERTY FOR SALE IN Croatia
Happy overseas property hunting in 2018!