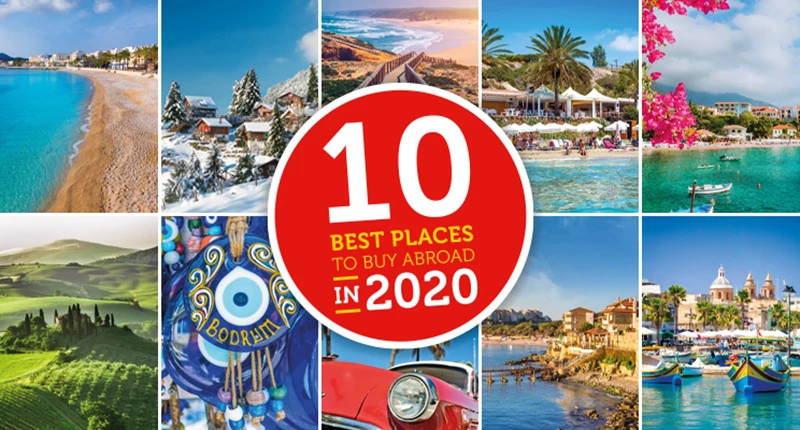 Welcome to our top Ten Best Places to Buy Abroad in 2020 index. It's our annual look at what's been happening on our website to see which locations are most in demand and by how much.
It doesn't tell us where you are buying abroad, but it does give a pretty good indication of where property-hunters are looking and how much time they are spending researching these locations. Find out which island has risen up the list, as well as the other movers and shakers of the past year...
View our previous report here - Top 10 Best Places to Buy abroad in 2019
Top 10 countries to buy a home abroad in 2020 (in order)
1. Spain - no change
Positive noises from the Spanish authorities about how they will treat British citizens when the UK leaves the EU (although we of course haven't, yet) has no doubt helped cement our love of Spain and our desire to move there. The fact that there will be access to healthcare, whether we are in the European Union or not, has been announced since our last index.
The average property search budget hasn't really changed in a year – it was previously £124,313 and is now £128,231.
The top five locations in Spain for buyers are Torrevieja on Costa Blanca, Camposol in Murcia, Estepona on the Costa del Sol, Villamartin on the southern Costa Blanca, and Condado de Alhama, a golf resort in Murcia.
SEARCH FOR A PROPERTY FOR SALE IN SPAIN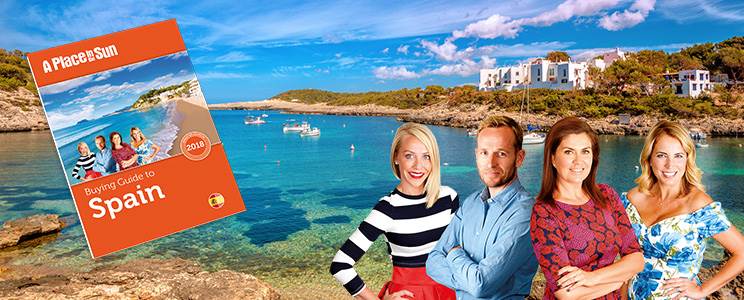 DOWNLOAD OUR SPANISH PROPERTY BUYING GUIDE
2. France - no change
The French haven't been bending over to make positive noises about how Britons will be treated in the event of Brexit, but that has not stopped us buying homes there. And there are few parts of France where the British expat does not reach. 
While the southwest is the most popular region, we also love the northwest, the southeast (Côte d'Azur and the Alps) and have an appetite for the vast rural central areas where you can get a lot of land for your pound. Many of you are buying holiday homes and according to the latest figures from BNP Paribas International Buyers, foreign buyers – resident and non-resident – increased by 6 per cent to 65,000 in France last year.
Average property search price: £153,747.
SEARCH FOR A PROPERTY FOR SALE IN FRANCE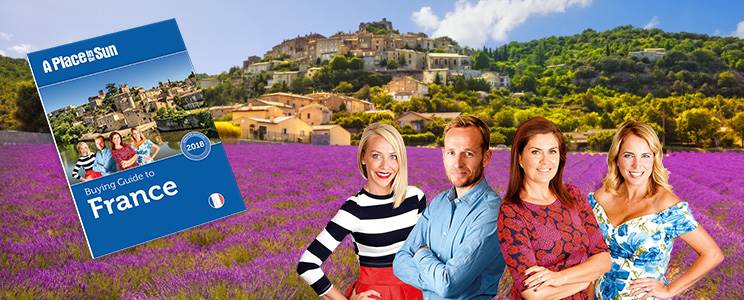 DOWNLOAD OUR FRENCH PROPERTY BUYING GUIDE
3. Portugal - no change
Portugal continues to be having a moment, attracting investment and tourism to its shores and making it clearer than perhaps anyone else that the British will always be welcome (or "Brelcome").
We can't seem to get enough of its fashionable capital Lisbon or the Algarve as a favourite family holiday destination. However, for property hunters it's getting a bit more expensive each year (the average property search price was £217,262) and the average budget is much higher than that for Spain and France.
SEARCH FOR A PROPERTY FOR SALE IN PORTUGAL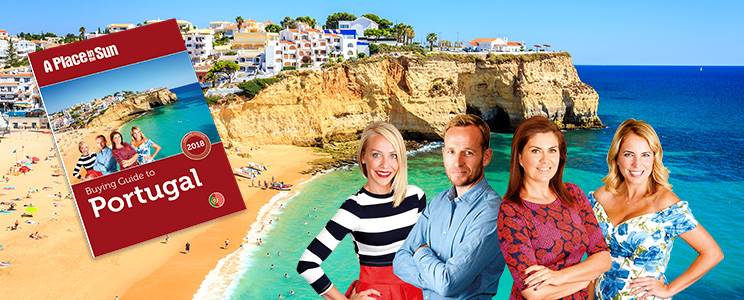 DOWNLOAD OUR PORTUGUESE PROPERTY BUYING GUIDE
4. Cyprus - up 2 places
The Cypriot economy is motoring and the island's golden visa and citizenship-through-investment schemes are drawing investors from around the world. The average property search price last year was £187,467. The British love affair with Cyprus is enduring and we are still active in the markets around Paphos, Protaras and Larnaca. A climate that means it is still beach weather in October and an Anglo-friendly environment helps to maintain our interest and low buying costs add to the attraction.
There's a good range of properties advertised at our exhibitions, from a small apartment for £100,000 upwards to affordable villas close to marinas – there's a new one at Ayia Napa and also Paphos – and the great beaches of the southeast of the island. There are also plenty of luxury villas on new developments.
SEARCH FOR A PROPERTY FOR SALE IN CYPRUS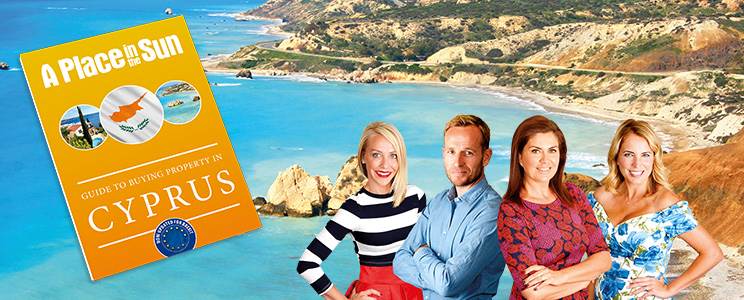 DOWNLOAD OUR CYPRUS PROPERTY BUYING GUIDE
5. Greece - down 1 place
Back in 2010, Greece was facing an economic crisis as Grexit loomed. Now as Brexit looms, we can draw hope from Greece, which has bounced back, attracting overseas investment and an increase in tourism.
It's not easy to find a property in Greece unless you head out there and explore the many islands yourself, but clearly buyers are more confident than they were nine years ago. Northeast Crete is my hot tip for a flurry of new projects in the next five years; but for now Corfu, the Peloponnese and the Cyclades islands remain popular choices. Just don't bank on airlines flying to most island locations outside the May-October season (although Crete is an exception).
Average property search price: £160,326.
SEARCH FOR A PROPERTY FOR SALE IN GREECE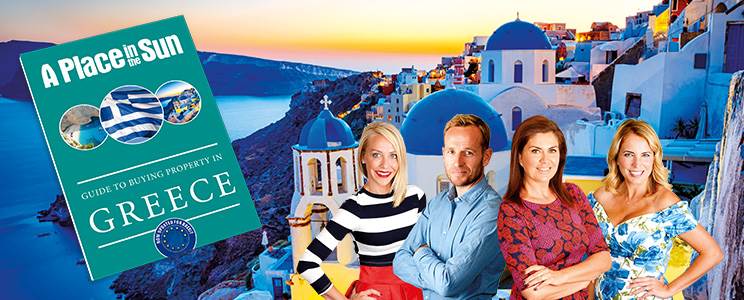 DOWNLOAD OUR GREECE PROPERTY BUYING GUIDE
6. Italy - down 1 place
The average property price search for Italy was £157,831. According to the 2018 report of the Italian property portal gate-away.com, the United Kingdom contributed 14.45 per cent of property searches, second only to the United States (17.48 per cent).
So where are the hotspots? Tuscany, Puglia, Lombardy and Liguria are top of gate-away.com searches. For aplaceinthesun. com, the locations are Tuscany, Umbria, Abruzzo, Sicily, Puglia and Calabria. We can also say that, according to the Italian statistical body, Istat, there has been an increase in foreigners moving to Tuscany and Umbria.
SEARCH FOR A PROPERTY FOR SALE IN ITALY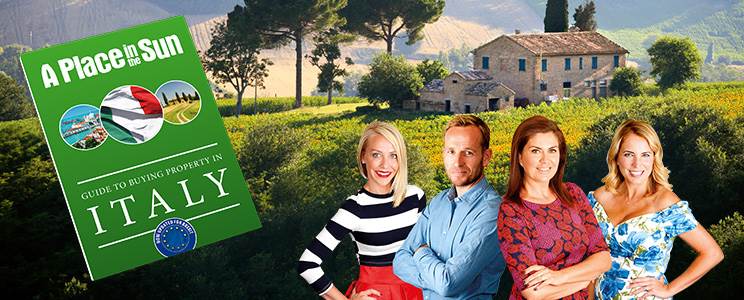 DOWNLOAD OUR ITALIAN PROPERTY BUYING GUIDE
7. Turkey - up 1 place
Turkey has been rising through the ranks and has now overtaken Florida. With tourism reaching an all-time high in July, this is perhaps not such a big surprise.  With the buying process for foreigners easier than it has ever been, a stable economy and stunning natural scenery in the southwest corner, it has also attracted buyers because of the exchange rate. Not in the euro, the Turkish lira has been one of the cheapest currencies in the world so the country has been an affordable place in which to holiday or to reside.
The average property search price was £98,992 and popular locations included Alanya and Fethiye.
SEARCH FOR A PROPERTY FOR SALE IN TURKEY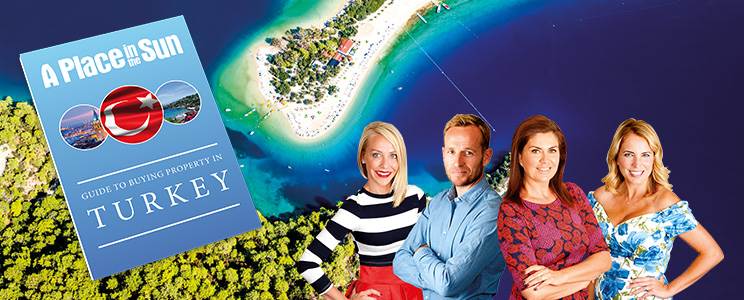 DOWNLOAD OUR TURKEY PROPERTY BUYING GUIDE
8. Florida - down 1 place
Low tax, the climate, beaches, sport and entertainment options galore are the reasons why the Florida market is booming, even if it is not British buyers that are fuelling this trend. And the exchange rate has played its part as well. The average property price search was £261,148 - in our top ten index for 2019, the average budget for property searches in Florida was £385,178, which reflects the further drop in the value of sterling.
The most popular location for British buyers is central Florida, close to Disneyworld and Universal Studios. 
SEARCH FOR A PROPERTY FOR SALE IN FLORIDA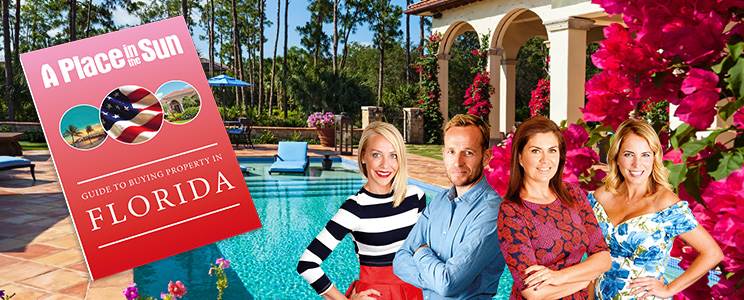 DOWNLOAD OUR FLORIDA PROPERTY BUYING GUIDE
 9. Bulgaria - up one place
A non-mover at number nine, Bulgaria has crept back onto buyers' radars over the past two years. The country's economy has been doing well, and tourism also. Bulgaria is the budget option of the index, although the average property search has gone up from £33,693 to £46,881.
There are plenty of apartments for sale on the Black Sea Coast's Sunny Beach, or in the ski resort of Bansko, for £20,000 to £30,000, whilst there are attractive rural properties in popular areas such as Velika Tarnova. The capital Sofia is more expensive. Bulgaria's popularity is echoed by the fact our TV crew has been filming there during 2019 – the first time for a number of years. Look out for the episode in the new year!
SEARCH FOR A PROPERTY FOR SALE IN BULGARIA
 10. Malta - up one place
Steadily hovering in the bottom two or three places of our index, Malta dropped out of the list completely in 2019. But it is back – with a surprisingly low average property search.
So how far does £138,686 go on this little island where average prices rise without fail every year, fuelled by a strong domestic market and tax incentives? You can buy a one-bedroom apartment in popular St Paul's Bay, or a two-bedroom resale in Bugibba, according to a quick scan of aplaceinthesun.com.