The cost of living in Spain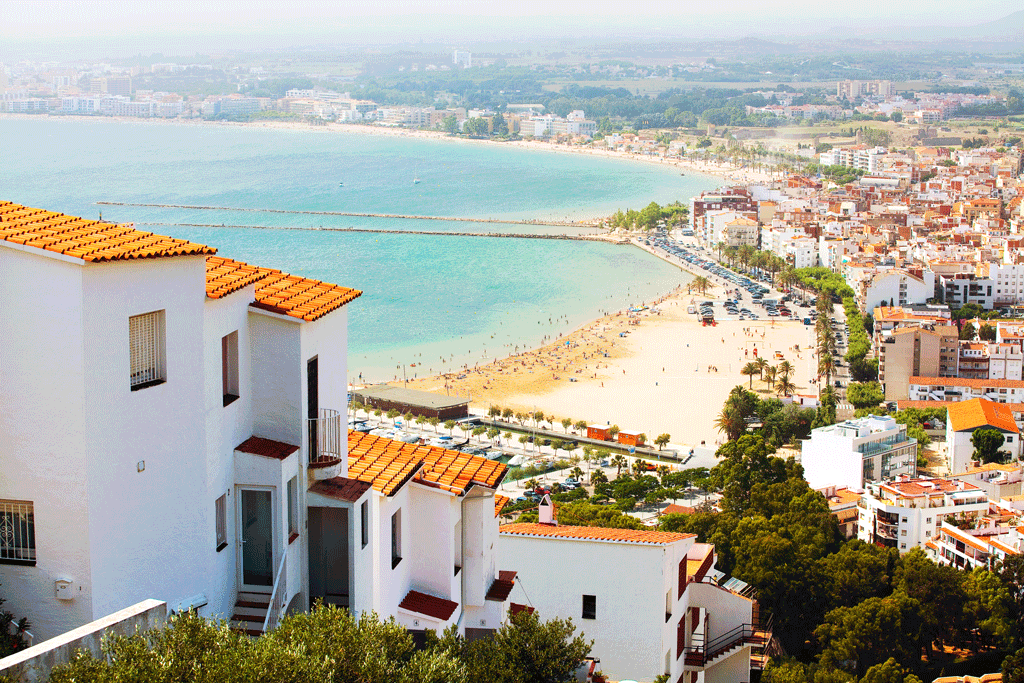 When you're considering a move to Spain, you'll also need to know how far your money can stretch!

Even after Brexit, the cost of living in Spain is generally cheaper than it is in the UK.

Here we've outlined how costs of living differ between Spain and the UK.
What is the cost of living in Spain?
If you're planning to relocate to Spain there are lots of costs to budget for throughout the buying process - but don't forget to consider what you'll need to spend once you're actually living there!
If you rely on a Sterling-based income it's important to remember that what you have to spend each month will vary with the exchange rate (although forward-buying euros with a currency specialist can minimise this exposure) but we've taken a look at how the cost of living in Spain compares to the UK on average - read on to find out where you'll be making savings and where you might not!
How much money do you need to live comfortably in Spain?
One's person's idea of comfort varies from another's but the cost of living in Spain is cheaper than the UK – 21%, according to the data analyst, numbeo.com. If you don't live in a city such as Madrid, Barcelona, Bilbao or Palma, you will probably pay less for things such as annual taxes, transport and also rental rates.
Inflation has increased the cost of food and energy across Europe, but what hasn't changed is that in many locations outside the cities and the tourist hot spots you can still buy a menu del dia (menu of the day) for €10-15 which is not so easy to find across the UK. Train and bus fares tend to be lower.
According to numbeo.com in June 2023, a the cost of living for a family of four is around £2,016 (€2,349) a month without rent. For a single person, it's £575 (€670) without rent. In tune with the information above, an average inexpensive meal is €12, a litre of milk €0.90, internet is €33 per month, mobile phone plan €20 a month, utilities €189 per month, based on a two-bedroom apartment.
The average monthly net salary (after tax) in Spain is €1,782 (£1,532). The comparative for the UK is £2,304.46, with utilities at £204, internet at £30 and mobile average £11.62.
Read more
How much are living expenses in Spain?
One of the first savings you'll notice in Spain is your council tax bill. Rates vary by area and region (and are based on the value of your property), but your annual bill generally won't be more than a quarter of what it would be for a similar property in the UK!
In terms of utilities, electricity and water are about the same as in the UK, but you can expect to pay more for your internet and satellite connections. Gas will depend on whether you are mains or use LPG and whether you use it for heating or just in the kitchen.
It's worth bearing in mind that it's common to have air conditioning in Spain, which can bump up your electricity bills in the summer. It can also have an affect on how much you spend in the winter as well if you use its heating.
If you have a swimming pool that will add to your monthly bills too – water, chemicals to treat the water and electricity to power the pump are unavoidable, and you might find that you want to pay someone to look after it for you.
Don't forget, if your home is part of a complex or development, it is likely you will need to contribute to the upkeep of communal areas through payment of community fees, which vary according to the area and on-site facilities. 
Other expenses
Using public transport, including buses and trains, is cheaper in Spain than in the UK and running a car costs a similar amount (although it's worth noting that second hand cars can be more expensive than in the UK).
In terms of groceries, supermarkets are cheap if you buy local brands – you'll pay a premium for Heinz baked beans and Marmite! Shopping in local markets, not only for food but clothes, can save money. But one of the real delights of living in Spain is the opportunity to eat and drink out cheaply – follow the locals and opt for the 'menu del dia', and it's possible to dine on tasty three-course meals for around €10-€15!
Check out our links below for more Relocation information