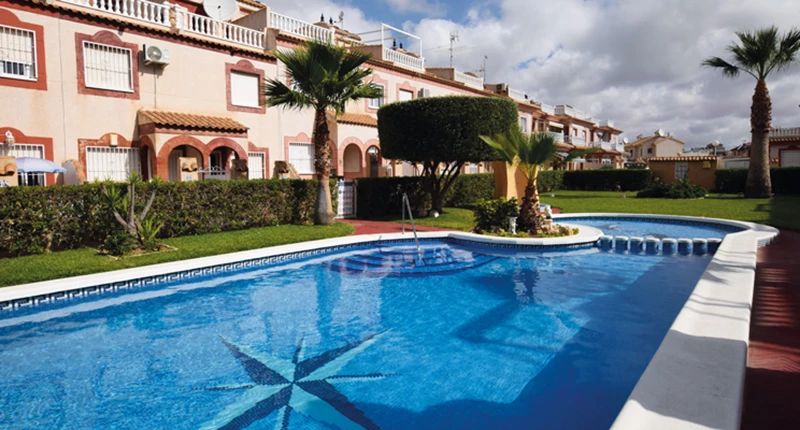 Our Spanish property expert Richard Way has been doing some hefty research on the costs involved in buying a property in Spain, including purchase costs and ongoing taxes.
Purchase Costs
The total cost of a property will depend on its location. This is because each autonomous Spanish region sets its own rate of transfer tax (Impuesto de Transmisiones Patrimoniales or ITP), which is payable on a resale purchase. A national 'ballpark' for ITP is seven per cent, although this tends to be higher in regions popular with foreigners, bar the Canaries where it is 6.5 per cent.
"If buying in the Costa Blanca, part of the Valencian region, the transfer tax rate for this purchase would be 10 per cent, making it €35,000," confirmed Alex Radford, a partner at law firm My Lawyer in Spain. "If buying in the Costa del Sol, part of the Andalusian region, the rate would be eight per cent, worth €28,000."
Other buying costs for a €350,000 Spanish property would include: €1,800 for notary fees; €2,000 for land registration and other disbursements; and €4,235 (incl. VAT) for independent legal fees. This makes the total purchase cost €393,035 in the Costa Blanca or €386,035 in the Costa del Sol.
Ongoing ownership taxes/fees
Spain's equivalent of council tax is Impuesto sobre Bienes Inmeubles (IBI), also known as SUMA. IBI rates vary slightly by municipality and are applied to a property's rateable value, which is usually signifi cantly less than its market value. IBI often – but not always – includes the tax for local rubbish collection. An annual budget of €600-€800 for IBI should be adequate, less for an apartment, dependent on location.
If the property is part of an urbanisation or complex, community fees to cover the upkeep of communal areas and facilities will need to be paid. "These can range from €400 to €900 a year," says Helen Blackburn, a Costa Blanca resident working for agent HomeEspaña. "Payment could be once or twice a year, or even every couple of months."
Even if the property is not rented out, an annual 'imputed income tax declaration' will have to be made and a small amount of tax, likely to be €200-€400, paid.
Cost of living
According to global consumer price website Numbeo.com, Spain is 19.9 per cent less expensive than the UK in terms of consumer prices, with eating out and groceries 29.5 per cent and 16.5 per cent cheaper respectively.  "Eating and drinking out is defi nitely cheaper here in Spain, especially the wine," confi rmed Helen Blackburn. "I don't pay any more than €2 for a glass of wine, or €2.50-€3 for a pint."
Notably, Numbeo lists internet connection as dearer in Spain, by 32 per cent, while basic utilities are 29 per cent cheaper. "Broadband ranges from €24 to €55 per month," continued Ms Blackburn. "Electricity can be expensive but you can reduce your bills by switching, for example from Iberdrola to Iberswitch. My six-bedroom house, with two kitchens and a pool, costs me roughly €118 a month for electric and €250 quarterly for water. Gas bottles are around €16 and last a long time - for my hob, one bottle can last six months."
Rental rules
Eleven of Spain's 17 autonomous regions have regulations governing short-term holiday lets and AirBnB is becoming a hot potato. In the Canaries, Balearics and also Barcelona there are strict rules limiting the types of properties and areas in which rentals are allowed. Typically, owners are required to obtain a licence by registering their property for rentals at the local town hall.
The property will be required to meet certain standards. Any rental income derived from the property must be declared and taxed in Spain, with tax levied at 19 per cent for non-resident EU citizens and allowances for certain expenses. The double taxation treaty between Spain and the UK means you shouldn't pay tax on any income from rentals twice.
Search for a property in Spain here >>>
Find out more about buying a property in Spain with our free guide