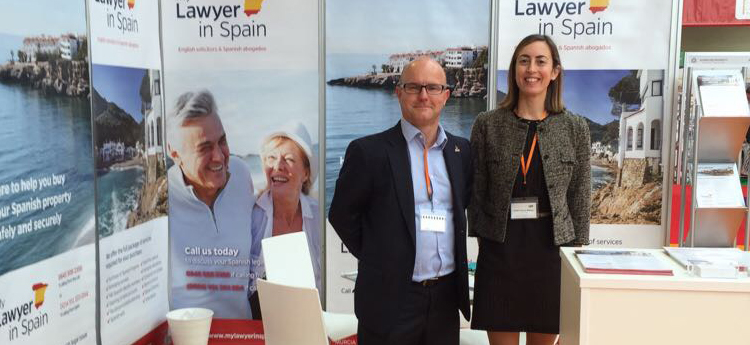 About My Lawyer in Spain
Dealing with legal situations in a foreign country, in a foreign language can be a daunting prospect for anyone. Resolving legal issues between your country and Spain can be even more daunting.
My Lawyer in Spain is an independent law firm of experienced English-speaking Spanish lawyers, Honorary Consuls, as well as Irish, Scottish and English solicitors located across Spain and its Islands.
All of our lawyers are English speaking and are qualified Spanish Abogados or British solicitors, ensuring you receive practical legal advice in Spain in a language you understand.
My Lawyer in Spain can provide advice on a broad range of Spanish legal matters and is here to help you! You will find our Spanish Legal services are divided into an easy list of three main categories: Personal Legal Services, Advice for Spanish Property Owners and Business Legal Services.
Our team of legal experts are ready and waiting to guide you through any Spanish legal situation with the utmost sensitivity, professionalism and with your best interests as our top priority.
We have offices in Marbella |Torrox Costa | Almeria | Murcia | Ciudad Quesada | Valencia | Mallorca | Madrid | Tenerife | Bilbao
We offer a free 30 minute consultation to discuss your Spanish legal matter. Contact us to set up your appointment.
Find us on:
Services
Purchase of Spanish property
Selling a Spanish property
Arranging surveys and valuations
NIE Spanish identity numbers & residency
Opening Spanish bank accounts
Spanish tax advice & estate planning
Spanish wills & inheritance
Rental contracts
Family & divorce
What they say about us...

Ann & Chris Goodwin

"Having found the perfect property from the A Place in the Sun TV programme and hearing Alex at one of the their seminars, I felt no hesitation to instruct them as our solicitors – we were delighted with the service. Nothing was too much trouble.
Everything was explained well – the process about buying, deposits, notaries, potential surveys and making a will. After we completed they even transferred all the utilities contracts into our name and set up the direct debits for us.
It was a pleasure to deal with a knowledgeable professional who could speak our language and understood our expectations when it comes to buying a place in Spain."
Mr & Mrs Crick
"I would like to take this opportunity to thank you for all your help and assistance with this purchase, it has been greatly appreciated by us both. Having been nervous about buying a property overseas your team soon put our minds at rest at the A Place in the Sun exhibition in Manchester.
Once we found our property you explained the process and were always available to answer any questions we had, even after completion, making what we had expected to be a stressful process go very smoothly."
"It was a pleasure to deal with a knowledgeable professional who could speak our language and understood our expectations when it comes to buying a place in Spain."