If a committee had been set up to design a holiday home paradise, they would probably have invented the Canaries. An archipelago of islands with varying size and geography: sand dunes for some, tropical forests for another, waterfalls for the next, others with all three. A snowcapped mountain to admire, but warm all year down on the beach – rarely too hot and never too cold. Available all year-round, four hours from the UK and with no jet lag! The "fortunate islands" indeed, as the Romans named them.
The British have been buying property in the Canary Islands for decades, and now they are firmly back in fashion. Political unrest in North Africa in early 2015 sent tour operators scurrying back with planeloads of Northern Europeans looking for safe winter sunshine, just as the pound recovered against the euro. Suddenly a lot of us were looking at Spanish property again for warm winters.
You have a choice of seven islands. Tenerife is the largest, with 900,000 people, then Gran Canaria with 850,000. Lanzarote has 140,000 and then down to Fuerteventura, La Palma, La Gomera and finally El Hierro with 11,000.
Choosing your island is a big part of the fun. Each has characteristics that will appeal to particular personalities, but maybe not the most obvious. Tenerife, for example, has more people, but a small island like La Palma can have a wonderful sense of community. La Gomera is more rural, but Gran Canaria perhaps has more interesting countryside.
All the islands have great opportunities for outdoor activity. Windsurfing is big on Fuerteventura (which means "strong wind"), you can hike through Lanzarote's lava fields or down Tenerife's deep gorges. Scuba diving, fishing and anything involving a boat is popular, unsurprisingly, and Tenerife in particular has some world-class golf courses.
The architecture includes cheap and cheerful apartment blocks overlooking the towns and beaches, villas further out of town, but also some lovely South American style villages, and colonial-style houses with wooden balconies and leafy patios. 
The islands are a popular location for relocating from overseas. Of the 2.1 million population, one in six was not born here, and many of those are British. While it is warmer and cheaper (and arguably more fun) than a retirement in Britain, many of us have come here to work too, particularly in the tourist trade or serving the expat communities. The Canaries are very welcoming islands.  
If you would like more detail about some aspects of buying a property in Spain, then download our FREE guide to buying property in Spain sponsored by HomeEspaña.
It covers the popular regions of Spain, a run-down of the Spanish property market including the types of property and things to watch. We give tips on legal, currency and tax as well as the steps involved in the buying process.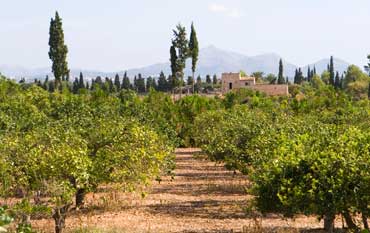 Interactive Map:
Find out which part of Spain is right for you
Recent Articles