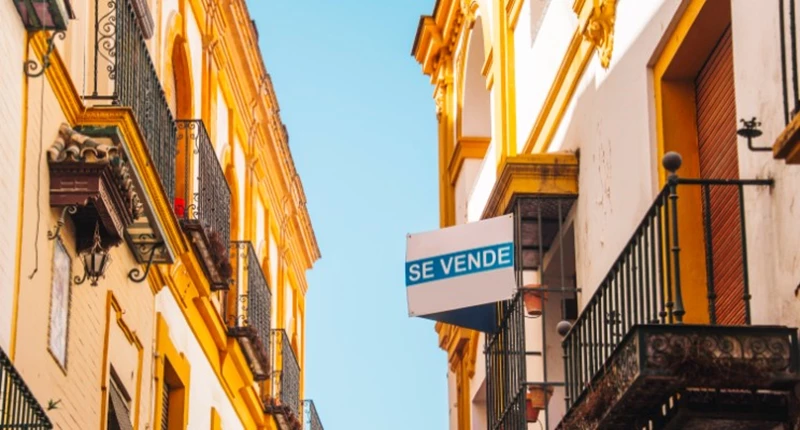 Thinking of buying a property in Spain? On 28th April 2020 we hosted a live webinar "Ask the Experts: Buying in Spain" (watch the full session here). Below we answer the most popular questions about the process of buying a property in Spain, with input from a Spanish lawyer. For more FAQs from this webinar, including residency, the buying process, rentals, mortgages and more, click here.
All answers are correct as of the date of publication.
What are your views on property prices over the next 12 months?
This will depend largely on what happens in the employment market around Europe and how many people have to sell because they cannot afford to keep their property. At the moment it is too early to call but the lack of cancellations in the new-build sector and the level of British buyers trying to beat the Brexit deadline suggests price drops won't be dramatic - certainly not to the level after the 2008 property crash.
Which Costa do you think offers the best value for money?
Murcia and the Costa Calida are worth looking at because the land is still cheaper than in longer established areas such as the Costa Blanca and Costa del Sol. Costa Almeria is also worth researching.
Do you think Spain will have a recession after Covid-19?
Yes, like many countries the signs are it is heading that way, with the central bank predicting (in June 2020) the economy could contract by 9% to 11.6% in 2020. Spain is more dependent on tourism than many other EU countries.
Spain vs France: which has the more efficient method of purchasing property?
It depends how you define 'efficient'- in terms of time or money? Buying costs - broadly - tend to be higher in Spain than France; the French buying process tends to take longer than the Spanish. But if you are thinking about tax-efficiency, speak to a tax expert such as Blevins Franks - it might depend on the ways you can purchase properties in either.
Would you recommend a particular region for a second home as a long-term investment?
Most areas will have popular or prime locations that might be said to be a good long-term investment, it depends if you seek capital appreciation (maybe look to up and coming areas such as Murcia) or reliable rental returns (seek well-established resorts of the Costa Blanca or Costa del Sol, or the year-round appeal of the Canary Islands).

DOWNLOAD YOUR SPANISH PROPERTY GUIDE HERE
What is the most popular property for rental investment?
It depends on the area: resort, city or rural area? Certainly good-quality, well-managed resorts will attract investors for their appeal to tourists; two-bedroom apartments are often cited as the most popular type in busy coastal resorts, but attractive villas that tick all the boxes can be bankers in family-focused areas if there's more demand than supply.
Which Costa do you think offers the best value for money?
Explore the Costa Calida, but the southerly part of the Costa Blanca and Costa Almeria might also be on your list.
I hear that you cannot rent your property in Majorca. What's the situation on the mainland?
The Balearic Islands are not the only part of Spain to bring in restrictions on holiday lettings - but you can rent out some homes on Mallorca that come with licences. In Valencia and Andalusia, for example, you will need to get a rental licence but you can rent out most homes - unless the specific community restricts it. Check with the region, the city and the community.
How do we know where the ex-pat areas/towns are?
A bit of online research prior to a visit yourself will soon give you a few clues about this (expat forums; British-run businesses), and a good agent should help advise. This feature about where the highest volume of Britons live in Spain should also be very useful.
Which areas between Alicante and Marbella are well populated by ex-pat Brits?
See the map of expats in Spain mentioned above - this stretch probably has more ex-pat hot spots than the rest of the country! From Orihuela Costa on the Southern Costa Blanca, down through Murcia, Almeria and into the Costa del Sol, you will find it harder to find an area not populated by Brits. Alicante has the highest number, followed by Malaga province.
(with contributions from Alex Radford of My Lawyer in Spain and Mortgage Direct)