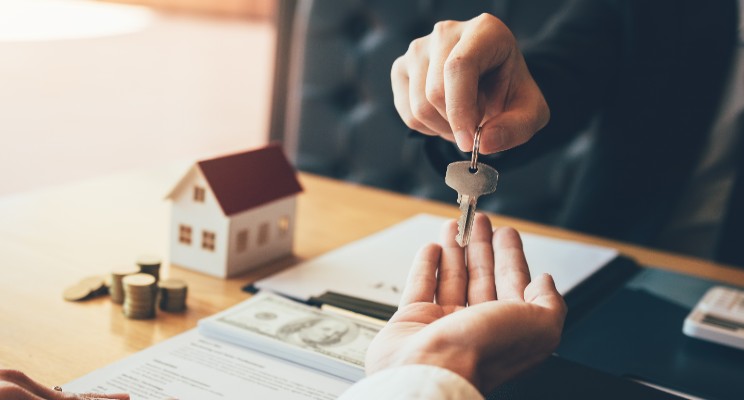 Thinking of buying a property in Spain? On 28th April 2020 we hosted a live webinar "Ask the Experts: Buying in Spain" (watch the full session here). Below are some of the most popular questions about the process of buying a property in Spain that we didn't have time to answer in the webinar, with input from a Spanish lawyer. For more FAQs from this webinar, including residency, mortgages and more, click here.
All answers are correct as of the date of publication.
Any advantages or disadvantages of using a lawyer local to the area?
Always best to use a lawyer who knows the local area, and the rules of the specific region, but one that is used to dealing with overseas buyers (and can speak your language).
What is the first step - getting a property lawyer or finding a place you like?
Find a specialist property lawyer who speaks your language, obtain a quote for services and an estimate of overall costs, and put in place power of attorney, open a bank account and apply for an NIE number. Then look at some properties.
Are lawyer fees fixed or based on a % of the cost of the purchase property?
Lawyers usually charge between 1-2% with a minimum fee of around €1,500 plus VAT at 21% amounting to €1,815 which will cover the legal services involved in buying the property and opening a bank account. On top of these costs buyers should budget for notary and land registry fees, land searches, transfer tax and (if applicable) NIEs and setting up direct debits for water, electric and community fees.
Is it best to use the agent's lawyer?
It is best to find your own independent lawyer, despite the fact that some reputable agents will offer recommendations of reputable lawyers as part of their service.
What age does your child need to be to buy property in their name?
18.
How can I give ownership to my two sons?
You can buy the property in their names as legal title owners and you reserve a life interest. They have to be over the age of 18. Check with your accountant if this will affect any of your children if they do not own a UK property. Or after you have purchased the property you can donate a share of it to them, however donation taxes maybe payable.
In how many names is it possible to buy a property in?
No limit.
If a property is purchased in joint names (husband and wife), do both need a NIE Number?
Yes, each owner needs one.

DOWNLOAD YOUR SPANISH PROPERTY GUIDE HERE
Will the Brexit factor affect purchase taxes/costs?
No. It may only affect the costs that you may be able to deduct if you rent out your Spanish property. Currently non-EU owners cannot deduct such costs.
If buying a property for about €60k what would be the total costs inc taxes?
It depends on which region of Spain, as stamp duty varies between 6.5 per cent of the sales value (in the Canaries) to 10 per cent in Valencia, to name two. You will then need to add in notary, legal fees and land registry fees - generally estimate between 12-15 per cent in total - so that means a minimum of €7,200 on a €60k home.
The Costa del Sol was notorious for scams and double-selling land, if you fail in your searches do you carry insurance?
These days have long gone, but lawyers should be insured.
Why do people in Spain not seem to do surveys?
Not common practice historically. It's more common now and surveys start from €500 so advisable on properties that are not newly built.
How much does a Spanish will cost?
Approx €212 including tax, plus up to €100 in notary fees if the Spanish will is signed in Spain. A Spanish will can also be signed in your home country and a UK notary may charge up to £250 to sign it. The Spanish will then has to be registered at the Civil Registry in Spain.
I am interested in buying a new property that not built yet - what should I be aware of?
Does the property have planning permission? Will the developer issue a bank guarantee to protect the payments you make during the build process? Inspect properties already built by the developer. Use a lawyer to review the build contract.
Is the reservation deposit refundable if the solicitor finds a problem with the property prior to exchange of contract?
Much depends on what is written in the reservation contract. Before signing this, arrange for a lawyer to review it and protect your position.
Can a lawyer assist with details on the history of the developer?
A company search can be carried out on the developer and doing your own due diligence on Google (and finding home-buyer forums) is quite good too.
We have an NIE from many years ago. Does the NIE last for life?
Yes the number lasts forever.
Can you apply for the NIE number if you do not own a property?
Yes you can, and it is good to do this in advance to save time later. Check out www.yournienumber.com
The reservation fee on a new-build - is that set off against the purchase price?
It depends on the builder, but often it is. Check this at the outset.
Apart from health and car, what other insurances would people normally need?
You would need buildings insurance and house contents insurance. If you rent out your property, you would need to notify your insurer.
Is it easier to buy as a cash buyer?
Yes, cash is always quicker and makes you more attractive as a buyer to a vendor.
On average how long does the process take from excepted house offer and getting keys/ being able to use property?
It is usually 8-10 weeks but can be six weeks, even three in an exceptional case.
What is the process of buying a foreclosure (bank repossession) property?
It's not very different from buying a resale property, especially if through an agent. Do use a lawyer to check everything on your behalf, especially how well-managed the development might be; and whether utilities are connected.
Does the seller pay the estate agent commission, as in the UK? Does the buyer pay the agent a fee?
The seller generally pays the agent's fee, which is often built into the sale price of the property. If the buyer uses a buying agent/property finder, they will pay them a fee.
Do all agents act on behalf of the vendor? I thought they acted on behalf of both buyer and seller?
Most act on behalf of both, as an intermediary, unless they are a buying agent commissioned by the purchaser. Using a lawyer will mean you have someone acting purely on your behalf.
(with contributions from Alex Radford of My Lawyer in Spain and Mortgage Direct)