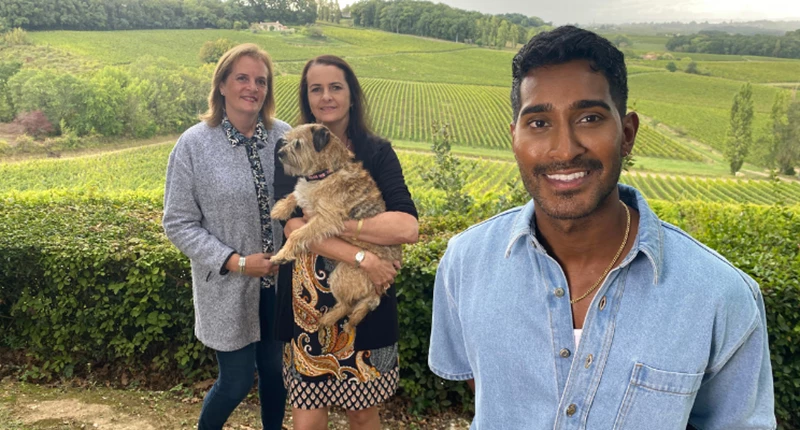 Lee Juggurnauth is coming to the help of sisters and best friends Ros and Elizabeth, who both have grown up children, and now want to retire together to their dream home near to Bergerac in France.  They have set a budget of £300,000 and Lee has lined up five fantastic options to show them, but will they love any of them enough to put in an offer?
About the area
The Dordogne in South West France is the third largest department in the country and is famous for its wine, warm summers, castles and green forests.
On this show, we'll be searching around Bergerac, which is found in the west of the region, and has its own international airport with flights from the UK taking under 2 hours. Sitting on the banks of the River Dordogne, the old town has some lovely pedestrianised streets lined with cafes and charming boutique shops. Bergerac is brimming with medieval history with half-timbered houses and is overlooked by the lovely St James' Church. Like the rest of the Dordogne, Bergerac is known for its wine with its vineyards producing amongst others the famous Monbazillac.