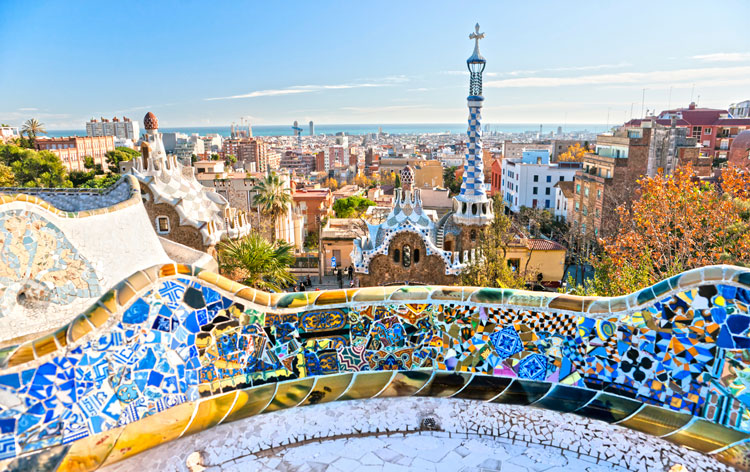 Updated in February 2016
Spain remains our favourite holiday home destination by some stretch and the market has picked back up at an impressive pace over the past three years.
The global downturn put international buyers off for a couple of years, but they are very definitely back with a vengeance and the Spanish economy has perked up to help confidence. After all, that fabulous lifestyle and climate has changed little and tourism rates have never really dipped either.
Whilst the domestic market lags behind in some areas, international cash buyers are back on the Costas, taking advantage of the lowest Spanish property prices in a generation. With many markets still down by a good 30 per cent, investors have been joined by lifestyle buyers with semi-retirement or even a permanent move to Spain in mind.
Where to Buy Property in Spain
As always, location is key. For those seeking a property in more authentic Spain, there are hill-top white villages with farmers riding donkeys through them, Moorish wonders such as the Alhambra and the coolest of cities Barcelona and Madrid - and prices have already begun to rise in Marbella, hotpots in the Balearics, and the ever-popular Costa Blanca
There are a number of property hotspots in Spain to consider right now - in fact, some of them never really cooled off, such as recession-proof Mallorca, still attracting the mega-rich and royalty, and ever fashionable Ibiza, drawing the children of the buyers who discovered it in the Sixties. You can get a two-bed apartment in Mallorca from around €150,000, although you'll pay more in the charming city of Palma, that is reinventing itself as a more user-friendly version of Barcelona.
Of the mainland Costas, the current favourites are the Costa Blanca and Costa del Sol. The southern Costa Blanca has so many advantages for property hunters, including a plethora of golf courses near popular towns like Villamartin and Playa Flamenca, and just about the healthiest climate in Europe. Prices vary between the desirable areas and the overbuilt areas but are generally low – two bedroom apartments near the sea from €50,000 around Torrevieja.
In Cabo Roig, to take another popular resort, you might pay €90,000 for a spacious two-bed apartment with a sun terrace. Inland a little, in the village of Algorfa popular with expats, a comparable property will be nearer €70,000.
The northern Costa Blanca, less affected by development and with more building restrictions in place, draws buyers to towns including Moraira, Javea, Denia, Calpe and Benissa Costa. In upmarket Moraira, expect to pay €400,000 for a quality three-bed villa with a pool in a good location but in Benitachell you might get a four or five bedroom villa for €300,000.
Inland of these resorts, the Orba and Jalon valleys are increasing in popularity for buyers seeking a more tranquil location than the coastal resorts; and also more bang for their buck. In the Orba Valley you can get a three-bed villa with a pool for around €150,000-200,000, or a large restored finca for €450,000.
Going south to the Costa del Sol, glitzy Marbella might said to be well and truly booming, with new developments back in vogue and great demand for holiday rentals. You can get an apartment on a complex for €100,000 but a spacious apartment in a good gated community in a sought-after location would be nearer €300,000. Popular areas include Estepona, San Pedro, Nueva Andalusia, Mijas Costa and Benahavis. The Anglo-friendly resort of Benalmadena is popular with tourists and expats and you can get a two-bed apartment there for less than €100,000.
The nearby Costa Almeria, a stretch of unspoilt coastline between Murcia and Granada, is not as developed as the Costa del Sol, perhaps not as well-known by the British, yet its fans like the fact its villages retain much of their Spanish identity – it's the "real Spain" still. Mojacar remains a popular spot, less than one hour's drive from the airport, and a central location for getting around Almeria as well as a traditional holiday destination - ideal for families and couples in its own right. You have plenty of choice of one or two-bed apartments with a budget of €100,000; villas range from just over €200k.
How to Buy Property in Spain
Once you have found your property, the purchase process begins with a reservation agreement. This is a contract that freezes the purchase price and takes property off the market for, usually, 30 days on payment of a fee between €3,000 and €12,000. The deposit is usually held by your lawyer or your agent in a client or escrow account.
Within 10 days of signing the reservation agreement, the full private purchase contract (contrato de arras) is signed between the buyer and the seller. This is similar to exchanging contracts in the UK buying process. Within this time your lawyer should complete all the searches on the property - confirming that the seller own the property being sold, there are no mortgages or charges and that planning consents are in order.
Once both parties sign the main contract, it is binding. The arras contract or full private contract will usually require a 10 to 20 per cent deposit to be paid. The buyer is then committed to pay the balance of the price, and the seller (once the money has been paid) must transfer ownership to the buyer.
If the seller pulls out of the transaction he must return double the amount of the deposit received by way of compensation. If the buyer pulls out he will lose the deposit paid.
The property sale is formally completed when the title deed ("Escritura de Compraventa") is signed before a public official called a Public Notary, or Notario. This will happen at their office and be accompanied by the agreed final payment and all the relevant purchase taxes. The Escritura is then presented by the Notary to the Land Registry for registration and the property is passed to the new owner. Final registation of the title deed can take several months.;
With a new-build property, obviously completion can take a lot longer, and the payments are split over stages of the build process, and the developer should provide bank guarantees against each payment. This protects your payments in the event the developer fails to complete the property or goes bust. 
More advice about buying in spain
Spain Buying Costs
Allow for between 10 and 14 per cent of the purchase price to cover the costs of buying your property in Spain but this figure varies, according to the region. If you have a Spanish mortgage you need to add an additional cost of 2 to 4 per cent.
But this ballpark includes Transfer tax, equivalent to stamp duty, calculated on the property purchase price and between 6.5 and 10 per cent, depending on the region. It also includes the Notario's fee of around 0.5 per cent of the purchase price, and tends to range from €300 and €1200. Land Registry fees in Spain tend to be between €400 and €600 – or 0.4 per cent of the purchase price.
Legal fees are usually a percentage of the purchase price – generally 1 per cent plus VAT– but with a minimum fee. VAT on new-build properties in Spain is 10 per cent.
Finally, you will need to budget for utility connections and obtaining your NIE number.
You'll also need to find the most cost-effective, safe and easy way to move your money abroad when you purchase. Bank charges and fluctuating exchange rates can both have an impact on your overall cost of purchase - but if you're well prepared, you can save up to 4% of the cost.
Working with a specialist currency firm will help you achieve currency exchange rates better than the banks, and reduce the risk of your international payments increasing.n a £100,000 exchange, a currency specialist can save you up to £4,000 by providing better rates compared to your high street bank.
Further Property Advice
In Spain it is not automatically part of the buying process to use your own lawyer or a have a survey done. We recommend using an independent lawyer in every type of purchase but a survey is obviously recommended if you are buying an older resale property.
Using a gestor (accountant) once a year to ensure you file all the correct tax returns on your property - at the right time – is also suggested.
If buying on a community or urbanization, make sure you get your lawyer to do due diligence on the managing committee to make sure that the accounts are in good health and the upkeep of communal areas is ongoing and efficient.