October 2012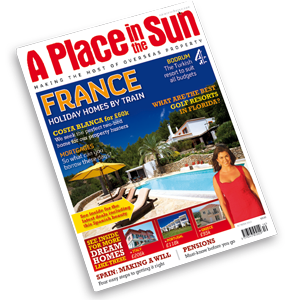 In this issue...
Welcome to our October issue. As the weather across the UK starts to fall, it's a different story altogether for our favourite markets, which seem to be picking up after the summer. This is why this month's issue is even more advice packed than usual, in case you're about to step-up your search for a property abroad.

Take borrowing for starters (and it really should be something you think about right at the outset): we've got a great report on exactly what mortgages you might expect to get in our most popular buying locations. Did you know that in Italy, for example, you are more likely to get a loan on properties above a certain threshold?
Once you've got your finances sorted, how about some inspiration for where to look? Alongside a £60K house-hunt on the Costa Blanca, we bring you our golf expert's take on which Floridian resort homes make the best investments and also look at the French properties that are easily accessible by train. Plus, we look at the market in Bodrum and give you the low down on making a Spanish will and organising your pension abroad.
Enjoy this month's issue.